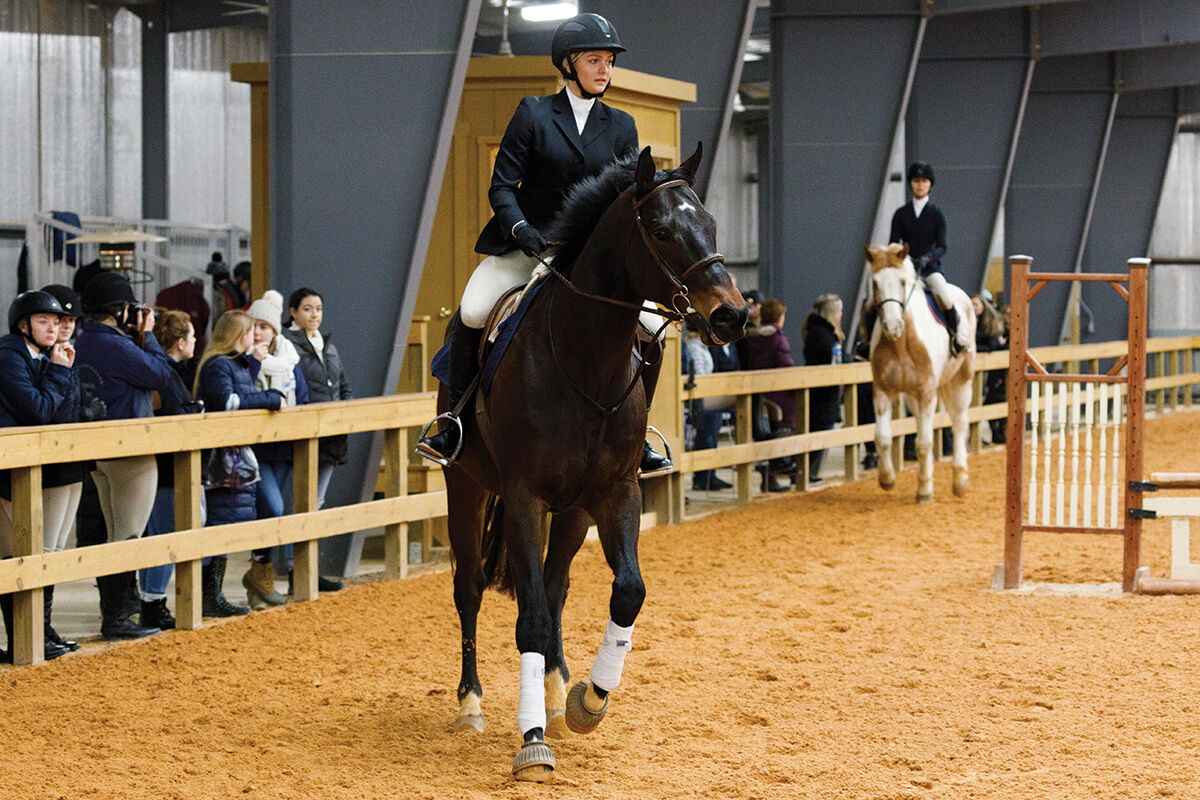 The Liberty Mountain Equestrian Center, located on 380 acres just minutes from main campus, has become one of the largest venues of its kind in Virginia. The center features indoor and outdoor arenas and is home to the Hunt Seat and Western riding teams, part of Liberty's Club Sports program. The center hosts horse shows for the Intercollegiate Horse Show Association and Southwest Virginia Hunter Jumper Association throughout the school year, as well as camps in the summer. Through the Campus Recreation Department, students can sign up for trail rides and riding lessons. 

Meet the Horses
There are 26 university-owned horses living in the Liberty Barn and room for 20 more in the Boarder's Barn for students who wish to bring their own horses to school with them. Get to know some of Liberty's own hoofed friends:
Austin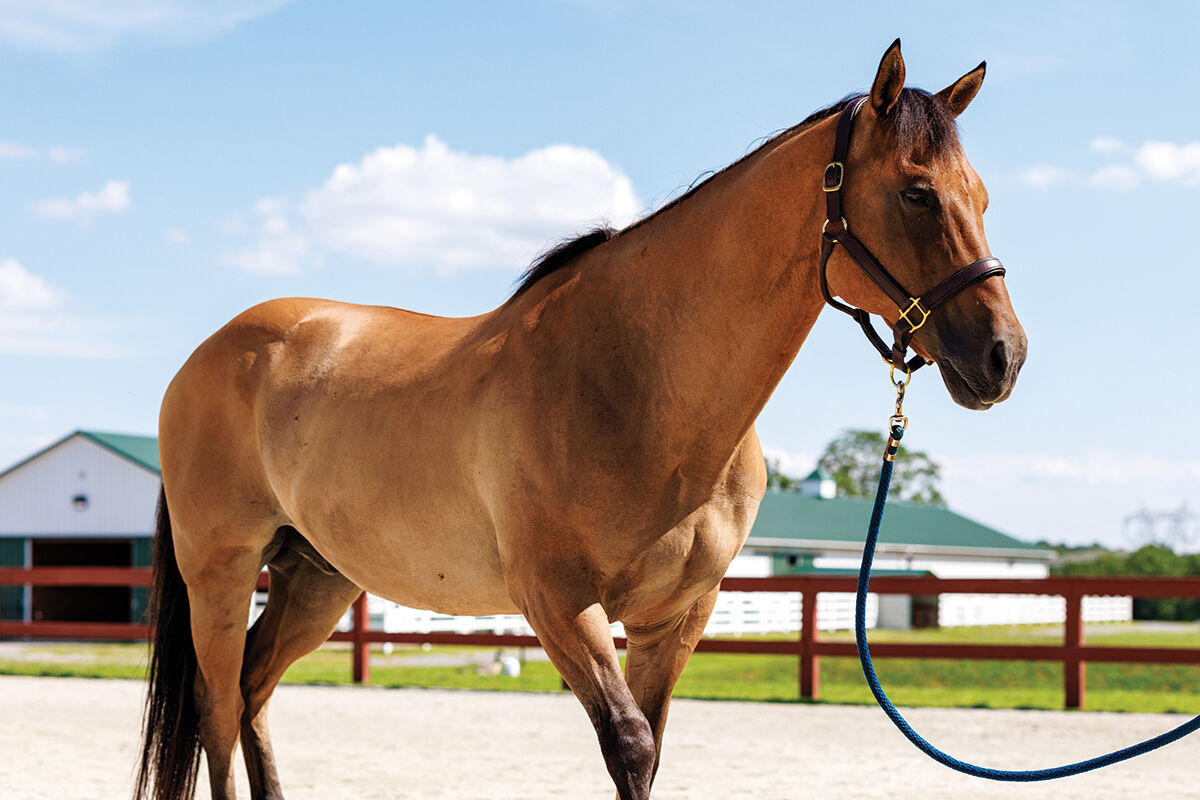 Registered Name: Pocos Dun It Again
Gender: Gelding
Type: Quarter Horse
Age: 21
Height: 15.2 hands (5 feet, 2 inches
from ground to shoulders)
Color: Light tan with dun (a black
dorsal stripe down his back)
Acquired: 2017
Favorite Treat: Peppermint candies
Originally involved in Western reining, Austin has evolved into an arena horse who is adept at offering lessons to all levels of riders. He is a seasoned trail horse and participates in physical education and recreation classes. He is very kind and forgiving, shows aptitude, and is a good teacher.
Prince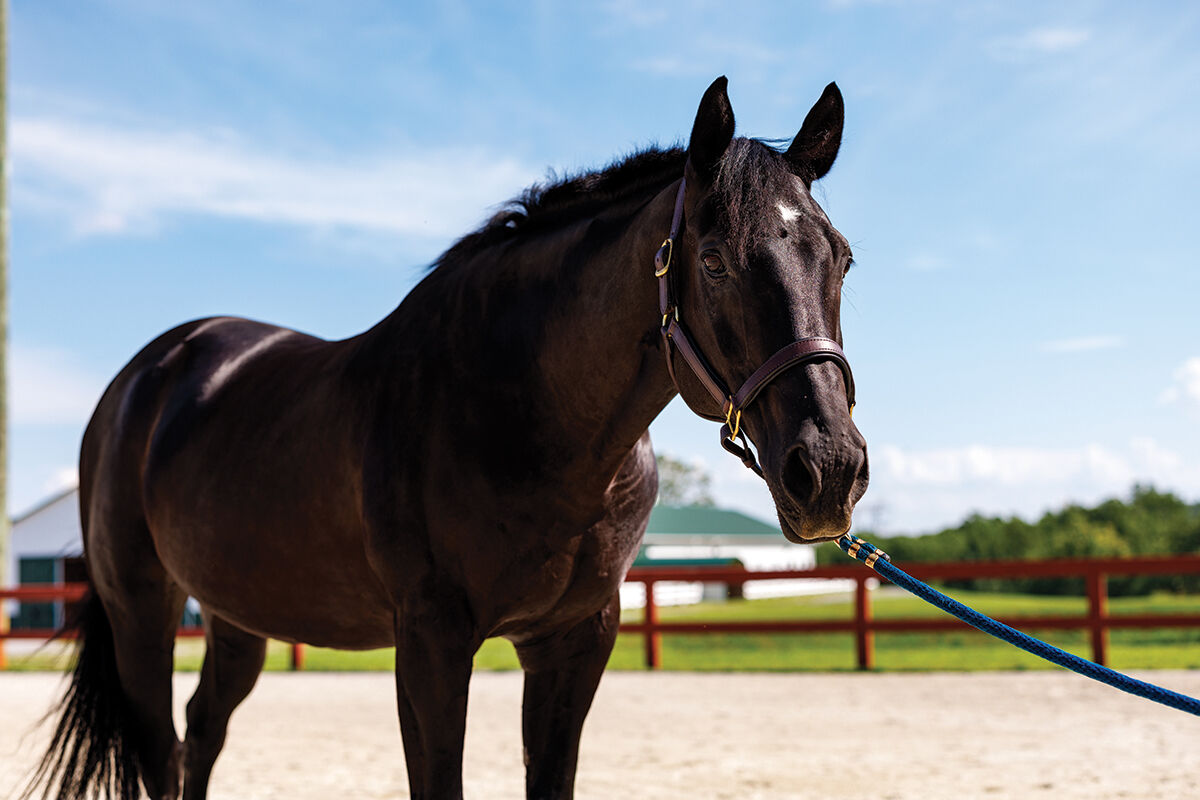 Registered Name: Little Red Corvette
Gender: Gelding
Type: Appendix Quarter Horse with some thoroughbred
Age: 23
Height: 15.3 hands (5 feet, 3 inches)
Color: Black   
Acquired: 2016
Favorite Treat: Apples
Prince was donated by the Boan family from North Carolina, whose daughters Bailey, Brooke, and Briley were Hunt Seat riders for the Lady Flames over the past five years. He is primarily a hunter-jumper but also does horsemanship classes, trail rides, and camps. He is very friendly with a big personality and loves kids. He likes to take long naps and, despite his age, still has spunk in him when let out for recess.
Sugar
Registered Name: Cardina
Gender: Mare
Type: Warmblood
Age: 21
Height: 17 hands (5 feet, 8 inches)
Color: Flea-bitten gray   
Acquired: 2016
Favorite Treat: Green grass
Donated by the LaGuardia family, Sugar enjoyed a very accomplished show career after traveling to Virginia from overseas. She is used for Liberty's Hunt Seat team and also in classes and riding lessons. The staff call her the "queen" of the center because she has been around a long time and everyone reveres her. She is a quality show horse, moves well, and is very intelligent and sensible. 
Chex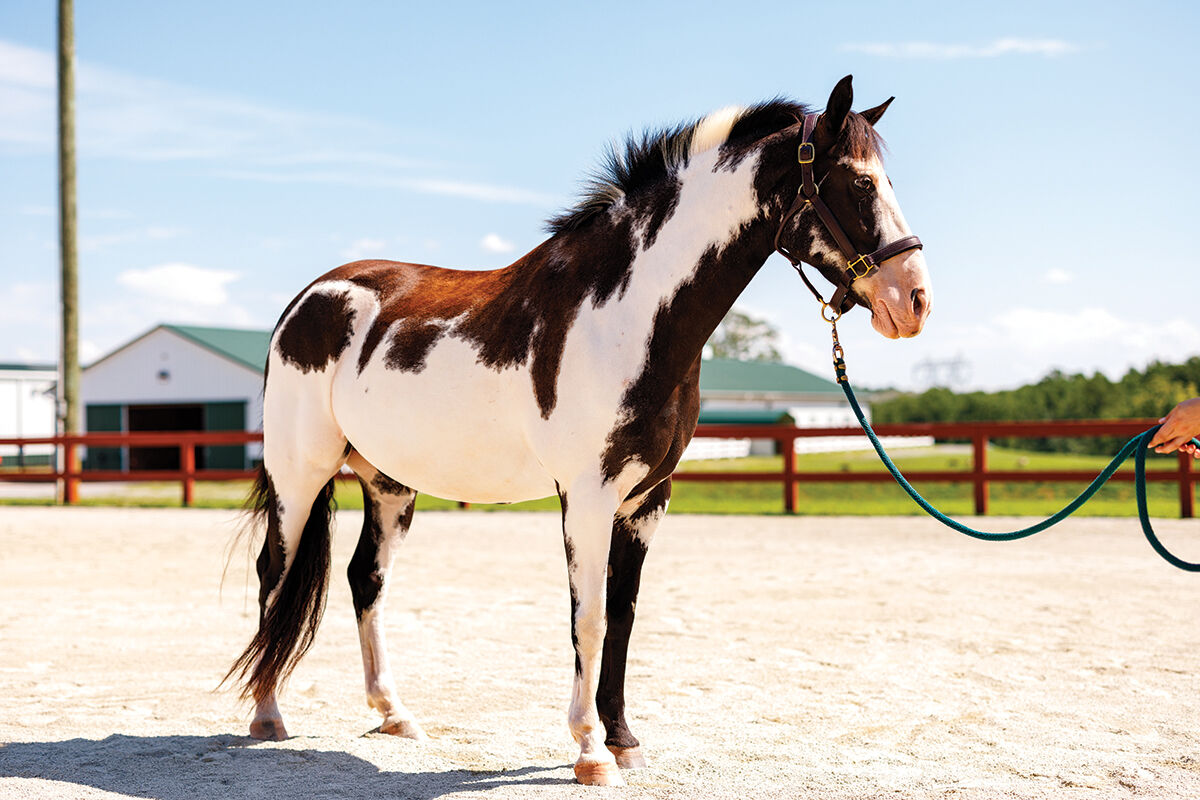 Registered Name: HR Puff 'N' Stuff
Gender: Gelding
Type: Paint/Welsh cross large pony
Age: 9
Height: 14.2 hands (4 feet, 10 inches)
Color: Black and white  
Acquired: 2022
Favorite Treat: Horse cookies
Before he came to Liberty, Chex was a show pony and was used for riding lessons in the Lynchburg area. Still an excellent jumper, he participates with the Hunt Seat and Western equestrian teams and also does lessons and camps. Around the center, Chex is known as the class clown. He is very social and hogs attention. He can also be a little mischievous and nosy. He has a lot of energy and is fearless.
Major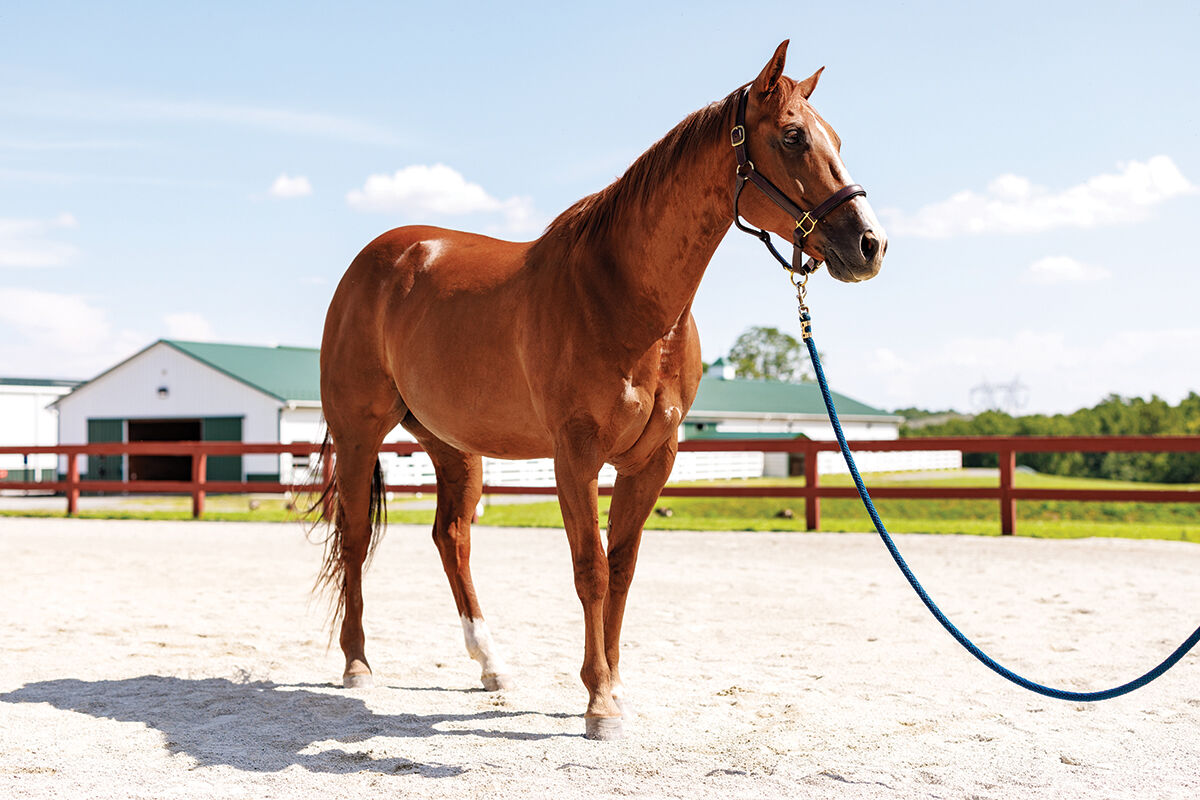 Registered Name: Major Ambition
Gender: Gelding
Type: Quarter Horse
Age: 16
Height: 15.3½ hands (5 feet, 3½ inches)
Color: Chestnut   
Acquired: 2019
Favorite Treat: Carrots
Originally from Texas, Major was donated by a student who had competed in reining events with him before arriving at Liberty, where he learned Hunt Seat flatwork and horsemanship skills. He is sweet and friendly but needs structure to keep him on task. He is a better follower than a leader and can be a little impatient and impulsive, in an endearing way. Like a lovable Golden Retriever, he is smart but needs reminding.
Lupé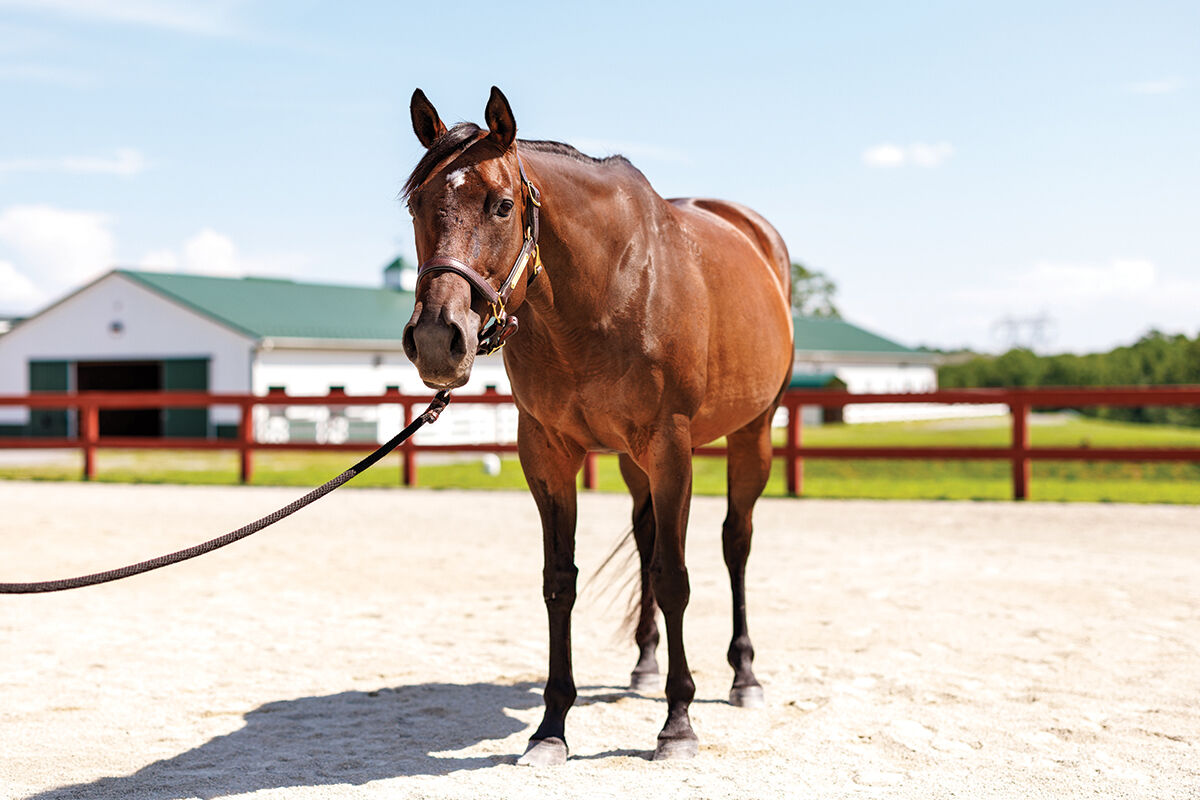 Registered Name: Little Miss Lupé 
Gender: Mare
Type: Thoroughbred
Age: 12
Height: 15 hands (5 feet)
Color: Brown with black mane and tail
Acquired: 2017
Favorite Treat: Peppermint candies
A racehorse from Chesapeake, Va., with over $200,000 in career winnings along the East Coast, Lupé is now versatile enough to do everything at the center other than Western riding. She loves kids and is very popular at team camps as well as on trail rides and steeplechasing. She is very sensible and not easily spooked. She is unique in temperament, which allows her to be used by all levels, and is good at teaching students how to communicate with her.