Studios give big nods to faith-messaged films for the big screen
In 2014, the film "Heaven is for Real" hit the $100 million mark at the box office, and this year's release of "I Can Only Imagine" has grossed over $75 million, well on its way to the same success. How did today's film industry arrive at a place that supported Christian worldview movies like these?
The industry has seen many changes over the past 100 years. Not since the transition from the silent era to talking pictures has a change been as abrupt as the one from film to digital media. The advent of digital content delivery platforms has granted access to the end user through one simple click. Also, for the first time, the costs associated with filmmaking became accessible for modestly budgeted movies. Armies of production technicians, expensive film development costs, and the requirement of distribution studios to release a movie were no longer required.
Those changes helped segment the market and encouraged directors to make movies designed specifically for smaller, targeted audiences. Movie genres could be more narrowly defined (in the same way cable television channels had in the '80s), leading to the modern-day faith-based genre. At first, it was a rumble of grassroots marketing efforts through churches, but within a decade, faith-based films were able to impact the box office nationally, including the Kendrick brothers' 2015 film, "War Room," which has grossed over $67 million.
Directors Alex and Stephen Kendrick designed movies to lift up the Christian Church with themes like marriage, fatherhood, and prayer. Early on, these faith-based films were promoted by pastors, who directly encouraged parishioners to attend and support these films, so the movies themselves had to be deemed "safe" for a pastor to back. However, relying on pastors to drive the box office quickly became limited as these ministers moved on from the excitement of this tool.
The narrowly defined genre also limited filmmakers in their storytelling. Movies that didn't speak bluntly to faith messaging fell into the dreaded "middle." If a movie in the "middle" was even fortunate enough to get released, it would often open on DVD and be found among piles of old warehoused movie titles in a large bin at your local discount store. Even online direct sales failed if the filmmaker crossed the line and risked making the faith theme more subtle. Most of the titles that attempted to widen how faith-based films could be perceived failed to return investors their money.
But in walked the major studios.
Sony was among the first to grab hold of this genre with their Affirm Films division. As the major studios awakened to the box-office viability of this new revenue stream, they scrambled to create divisions that could create and/or distribute faith-based content. Once the majors were in, the definition of faith-based content could be defined more broadly because they were able to release to a global market and recoup ventured capital.
With "I Can Only Imagine," we are starting to see faith-based cinema defined by a worldview rather than being used exclusively as an evangelism tool or to lift up believers. Although those are important roots to embody in the works of a movie, filmmakers are expressing them in a way that more accurately reflects our everyday experience.
The faith genre has reached new heights, but it still remains in its infancy. True change will come soon, when the quality of the cinematic experience for audiences between a Christian worldview film and a mainstream movie match seamlessly. That commitment to excellence is what the cinematic arts program at Liberty is all about. We are Training Champions for Christ to become the industry's next generation of filmmakers who will share life-changing messages with the world.
---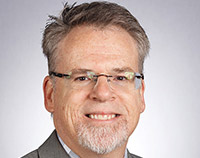 Stephan Schultze is the executive director of Liberty's Cinematic Arts, Zaki Gordon Center. As an active industry professional, he mentors students, drawing from his skills as a cinematographer, writer/director, and producer.
---
On screen and on Liberty's stage
Stars and filmmakers from two of the year's most successful faith-based films inspired students at Liberty University Convocation last semester.
MercyMe frontman Bart Millard, whose life's story led to the hit song "I Can Only Imagine" and the film of the same name, joined Jon Erwin, the film's co-director, and actress Madeline Carroll (who plays Millard's wife) at Convocation on March 5 — just 11 days before the film's release. They spoke about making films with a Christian message in the midst of a Hollywood culture.
"We're storytellers, serving the greatest storyteller of all time," Erwin said.
Actor Jim Caviezel, most known for playing Jesus Christ in the highest-grossing faith-based film of all time, "The Passion of the Christ," visited Liberty in February, a month ahead of the premiere of his latest film, "Paul, Apostle of Christ." He told students that they have just as important a part to play in advancing God's kingdom as the men and women in biblical times had.
"God is going to put you in different places in your life," Caviezel said. "The world is going to look to you for hope, and you're going to suffer for it."
Stars from these films have visited Liberty in recent years:
"15:17 to Paris"
"I'm Not Ashamed"
"The Resurrection of Gavin Stone"
"Priceless"
"Hacksaw Ridge"
"Heaven is for Real"
"Son of God"
"Woodlawn"
"Is Genesis History?"
"Vanished"
"The Young Messiah"
Other Hollywood guests to visit LU:
Mel Gibson, director/actor
Vince Vaughn, actor
Randall Wallace, writer/director
Dan Gordon, writer/director
Mark Burnett and Roma Downey,
producer and actress/producer
Sean Astin, actor
Kirk Cameron, actor/producer
Phil Cooke, producer
Sterling Anderson, writer
Ben Stein, actor
---
Graduates earn credits on set of "Avengers: Infinity War"
Marvel Studios' "Avengers: Infinity War" set numerous box office records this spring, and two Liberty University graduates had the chance to be a part of this lucrative blockbuster.
Jonathan Wymer, a member of the Cinematic Arts, Zaki Gordon Center's first graduating class in 2014, was a location assistant. Tess Marshall, a 2010 School of Communication & Digital Content alumna, was on the visual effects team. She also served as a production assistant and was the database manager for one of the visual effects companies that worked on the film. In postproduction, Marshall was asked to run daily meetings where she showed content for final approval from top executives.
"It was an absolute wild ride and one I am so thankful to God for," Marshall said.
Wymer's credits include "Spider-Man: Homecoming," "Black Panther," "Jumanji: Welcome to the Jungle," "The Fate of the Furious," and "Ant-Man and the Wasp" (which hits theaters in July).
Marshall has also worked on "The Walking Dead" and "Boss Level" and is signed on for a Walt Disney Pictures film.
---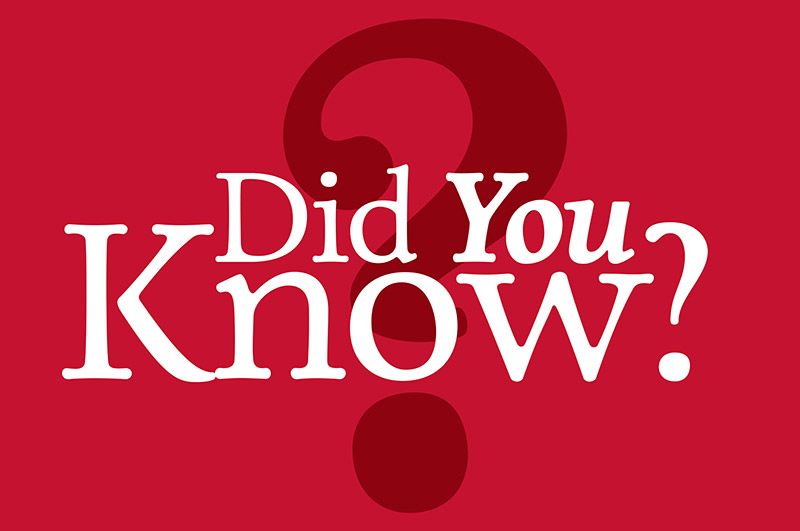 Liberty's cinematic arts program has produced five feature-length films. "Extraordinary," released last fall, was the country's first student-driven project to have a national theatrical release. "The Trump Prophecy" is set to release in about 1,200 theaters in October. The 2016 film "God's Compass" premiered on cable television and won Best Screenplay at the International Christian Film Festival.