While you are watching a theatre production in Green Hall or cheering on the Flames in Williams Stadium, have you ever wondered how the buildings got their names? Here's an introduction to some of the generous supporters we can thank for our favorite spots around campus.
The Food Court at Reber-Thomas
Lynchburg businessmen Jimmy Thomas, Sr. and Dan Reber donated the $1.4 million needed to complete this main campus dining facility in 1992.
It has undergone major renovations over the years and was ranked No. 1 in the country by BestColleges.com in both 2015 and 2016.
Osborne Stadium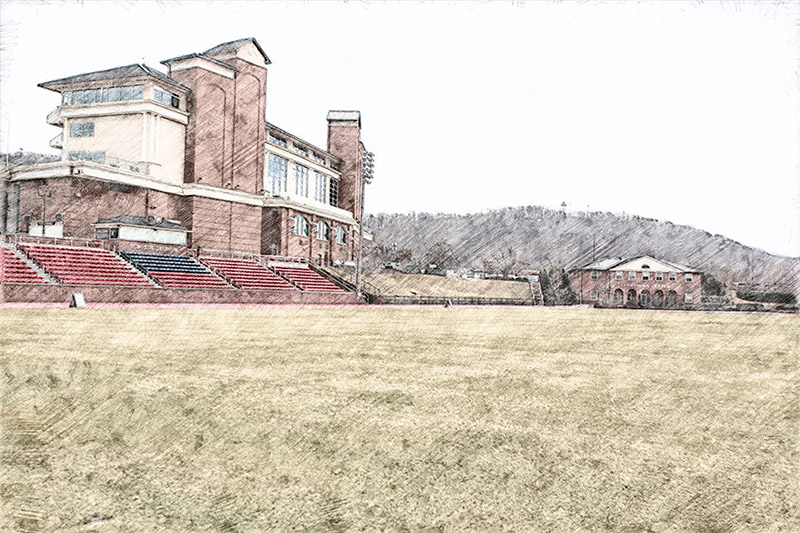 Liberty alumnus and former football player Richard Osborne ('80) and his wife, Karin, provided the lead gift to build the soccer stadium in 2010.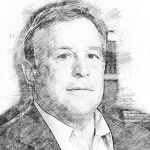 Osborne has served on Liberty's Board of Trustees. The adjacent Matthes-Hopkins Track Complex is named for the founder of the Liberty track & field program, Jake Matthes, and Liberty's first women's track coach, Ron Hopkins. The Luurtsema Center at the south end of the stadium serves as the operations building for the men's and women's soccer teams and was made possible by Bill and Wanda Luurtsema of Grandville, Mich.
Cook Tennis Center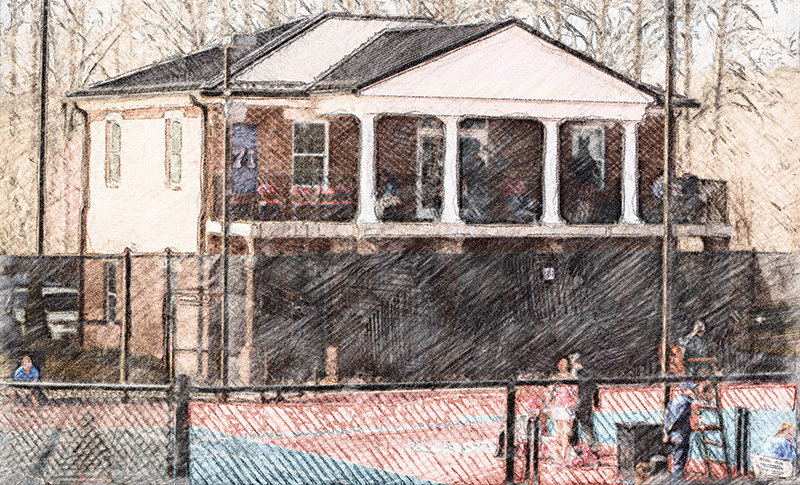 The late Sherwin Cook and his wife, Lora, contributed the lead gift for this operations center serving the men's and women's tennis teams.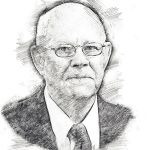 Mr. Cook was a local businessman with a successful career in the restaurant industry. He served on Liberty's Board of Trustees. The Sherwin Cook A&P Center at the School of Aeronautics is also named for him.
Thomas Indoor Soccer Center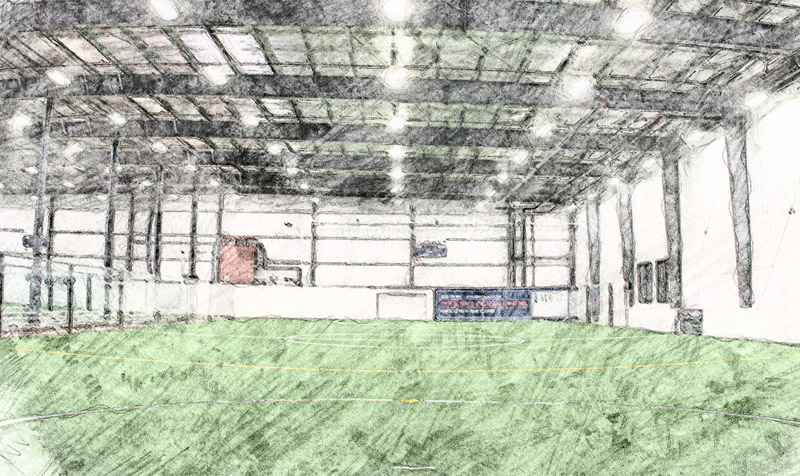 Liberty alumni, local businessmen, and brothers Glen Thomas and Jimmy Thomas, Jr. have both served on Liberty's Board of Trustees.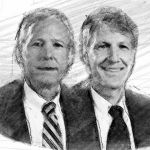 They are the sons of Jimmy Thomas, Sr., for whom the dining hall is named. The brothers' contributions include the soccer center, which opened in 2009 and is used by Liberty Athletics, intramural teams, and large community youth leagues year-round, as well as the former Lynchburg Inn and Conference Center (later used as a residential hall, the Residential Annex 1).
Jerry Falwell Library
Opened in 2014, the $50 million library is the first building on campus to be named after the university's founder, the late Dr. Jerry Falwell.
This innovative four-story facility honors his vision for a Christian university that offers world-class academics.
Arthur S. DeMoss Hall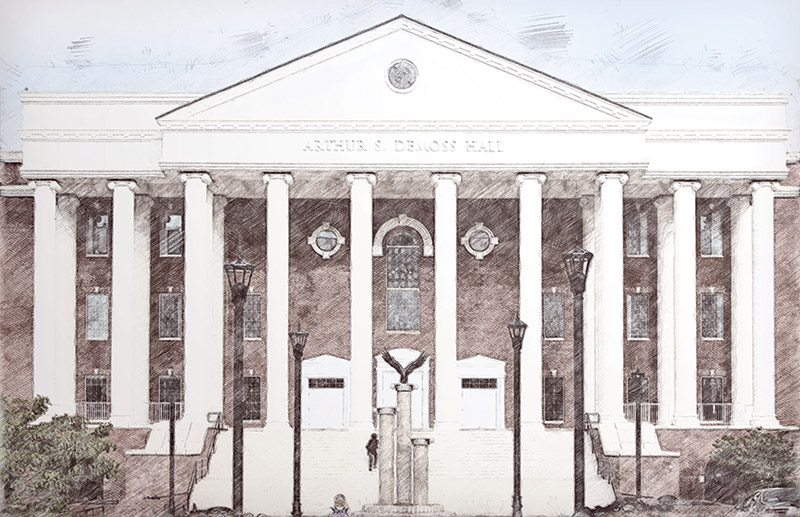 This building served for many years as the campus' primary academic building.
It honors the late Arthur S. DeMoss, a generous benefactor, former Board of Trustees member, and a powerful Christian witness. Liberty received an $11 million bequest in 1985 to build out the first floor and another $9 million from DeMoss' foundation in 2000 to complete the top three floors.
Marie F. Green Hall
Green Hall was named in honor of Marie Green, the mother of Hobby Lobby founder and CEO David Green.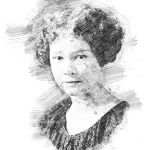 Hobby Lobby gifted the nearly 1 million-square-foot building to Liberty in 2003. Marie Green was known for her kindness and tireless support of international mission work.
Williams Stadium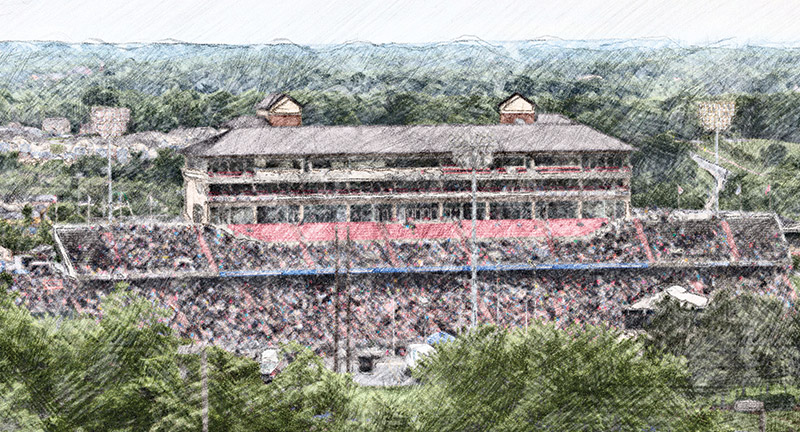 Arthur and Angela Williams were friends of the late Dr. Jerry Falwell and longtime donors to Liberty.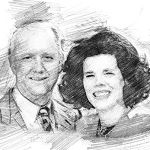 Through the Williamses' generosity, the stadium opened in October 1989 with a crowd of 12,750 for Homecoming. It received an upgrade in 2010 and is undergoing another major expansion that is set to be completed by the opening of football season this fall (see Page 18). The Williamses also donated money for the 10,000-seat Vines Center, which opened in 1990. That building honors Odie and Minnie Vines, the parents of one of the Williamses' business partners, Myrna Adams. The Williamses donated a total of $60 million to Liberty over a 15-year period.
LaHaye Ice Center and LaHaye Recreation and Fitness Center
Longstanding Liberty supporters Tim and Beverly LaHaye donated the funds to build both facilities.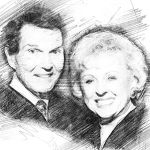 The couple served on Liberty's Board of Trustees and left a legacy at Liberty through their fervent prayers, friendship, and support. Dr. Tim LaHaye died in 2016. He was an evangelical leader, a nationally recognized speaker on Bible prophecy, and the co-author of the best-selling "Left Behind" series.
Several naming opportunities are available on campus. Contact the Office of University Development at (866) 602-7983 or visit Liberty.edu/Giving.