Liberty University honored a record 20,212 graduates in the Class of 2018, including 16,716 from its online program. The keynote speaker for the main ceremony on May 19 was former U.S. President Jimmy Carter (read more about Carter's visit). Secretary of the U.S. Department of Housing and Urban Development Dr. Ben Carson made a special appearance before serving as the keynote speaker for the hooding ceremony for the first graduating class from Liberty University College of Osteopathic Medicine (read more about LUCOM's ceremony).
---
Inspiring Success
Commencement 2018 quotes to live by:

"There are no limits to our ambition as a human being. We have available to us — every one of us — constant contact with God in Heaven, the Creator of a universe and Creator of each one of us. Through prayer, we can have constant contact, day or night, with our Creator, who knows everything and can do anything. We have a perfect example to follow if we are in doubt; we just have to remember the perfect life of Jesus Christ."
—Former U.S. President Jimmy Carter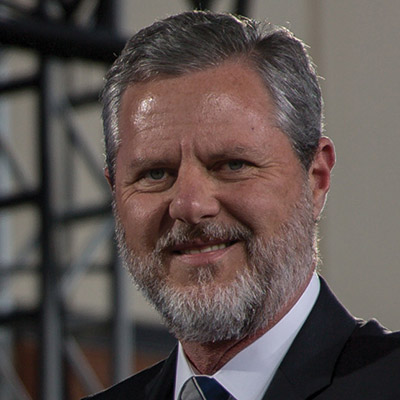 "We believe that you are ready to become the salt of the earth and the light of the world. Perhaps more than ever, our world needs to be impacted by people like you — people who lead by example by living their lives according to the   commandments of Jesus to love God and love our neighbors as ourselves."
—Liberty University President Jerry Falwell
"It is our prayer that you will have a full life, a journey grounded in faith and dependence upon the one true and living God. We pray you are known for your personal integrity and respect for your fellow man. And we hope that however far your travels may take you, they will bring you back to this campus to which you will always belong."
—Dr. Ronald Hawkins, Provost & Chief Academic Officer
"A lot of what you do and the way you act will have a profound impact on everybody around you. You all have tremendous spheres of influence that God has provided for you, and if you use them the right way and allow God to work through you, it will be amazing."
—Dr. Ben Carson, Secretary of the U.S. Department of Housing and Urban Development
"Culture may change, but truth never changes. As you proceed from this place surrounded by godly people, you're entering a mission field. It's a mission field and culture that need your witness and strong testimony more than ever. … Never forget that you are champions of Liberty University."
—Pastor David Rhodenhizer, Baccalaureate speaker
---
Celebrating — Rain or Shine
Ponchos may have become an unofficial part of the graduation regalia at the Commencement Ceremony inside Williams Stadium, but the rain wasn't enough to dampen the graduates' spirits.
---
Honoring God and Country
Two special services were held for graduates and their families the night before Commencement. Graduates gathered in the Vines Center for the annual Baccalaureate Service, where they joined in worship, thanking God for guiding them on their paths toward earning their degrees. They heard a message of encouragement from pastor and alumnus David Rhodenhizer ('74), a member of the executive committee of Liberty's Board of Trustees.
Following Baccalaureate, Liberty's military graduates attended the annual Military Graduate Recognition Ceremony, also held in the Vines Center. Chaplain Col. Dr. Steven Keith, USAF Ret., challenged the graduates to take their degrees and answer God's calling to be His ambassadors and world-changers. Keith is director of Liberty 's Center for Chaplaincy. The Class of 2018 includes 6,219 service members, veterans, military spouses, and others with military ties — more than 30 percent of the graduates.
---
Stadium Renovation

Guests to Liberty's 45th Commencement were among the first to experience an event inside the newly expanded Williams Stadium. According to Dan Deter, vice president of major construction, the university bumped up its construction timeline so that the new eastside upper deck could accommodate the Commencement crowd. The deck added an extra 4,500 seats (6,000 seats when fully complete). The expansion was planned in preparation of Flames Football's move to the FBS level this fall (read story) and will bring seating capacity to 25,000. Crews have also filled in the south end zone area and lined it with turf, displaying a large LU logo, and have begun work on new stadium entrances.
---
Honorary Doctorates
MARK HICKS '09, '12
Senior Assistant Commonwealth's Attorney, Danville
DOCTOR OF LAWS
HORANCE H. FLOYD
C.P.A. and financial advisor to the university
DOCTOR OF BUSINESS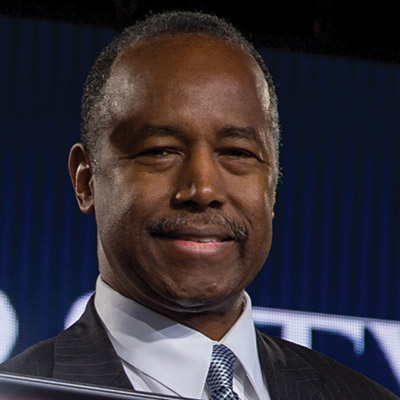 DR. BENJAMIN S. CARSON, SR.
Secretary of the U.S. Department of Housing and Urban Development
DOCTOR OF SCIENCE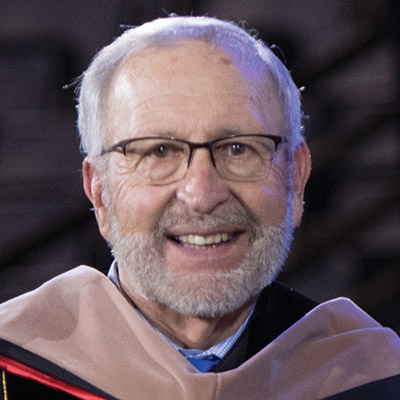 DANNY MOON
President of C.S.E., which has worked on building projects for both LU and Thomas Road Baptist Church
DOCTOR OF BUSINESS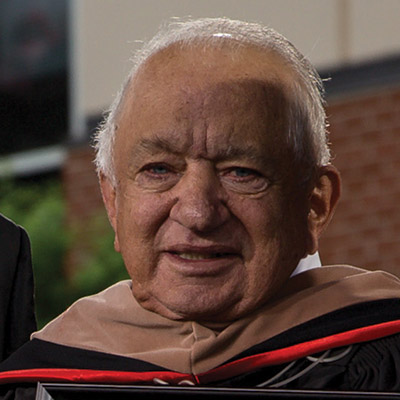 DONALD C. HERSHEY
Farmer, owner and president of Hershey Equipment; Liberty's first million-dollar donor
DOCTOR OF BUSINESS



FORMER PRESIDENT JIMMY CARTER
DOCTOR OF HUMANITIES