Tim Tebow urges graduates to lead by example as they choose a life of service to others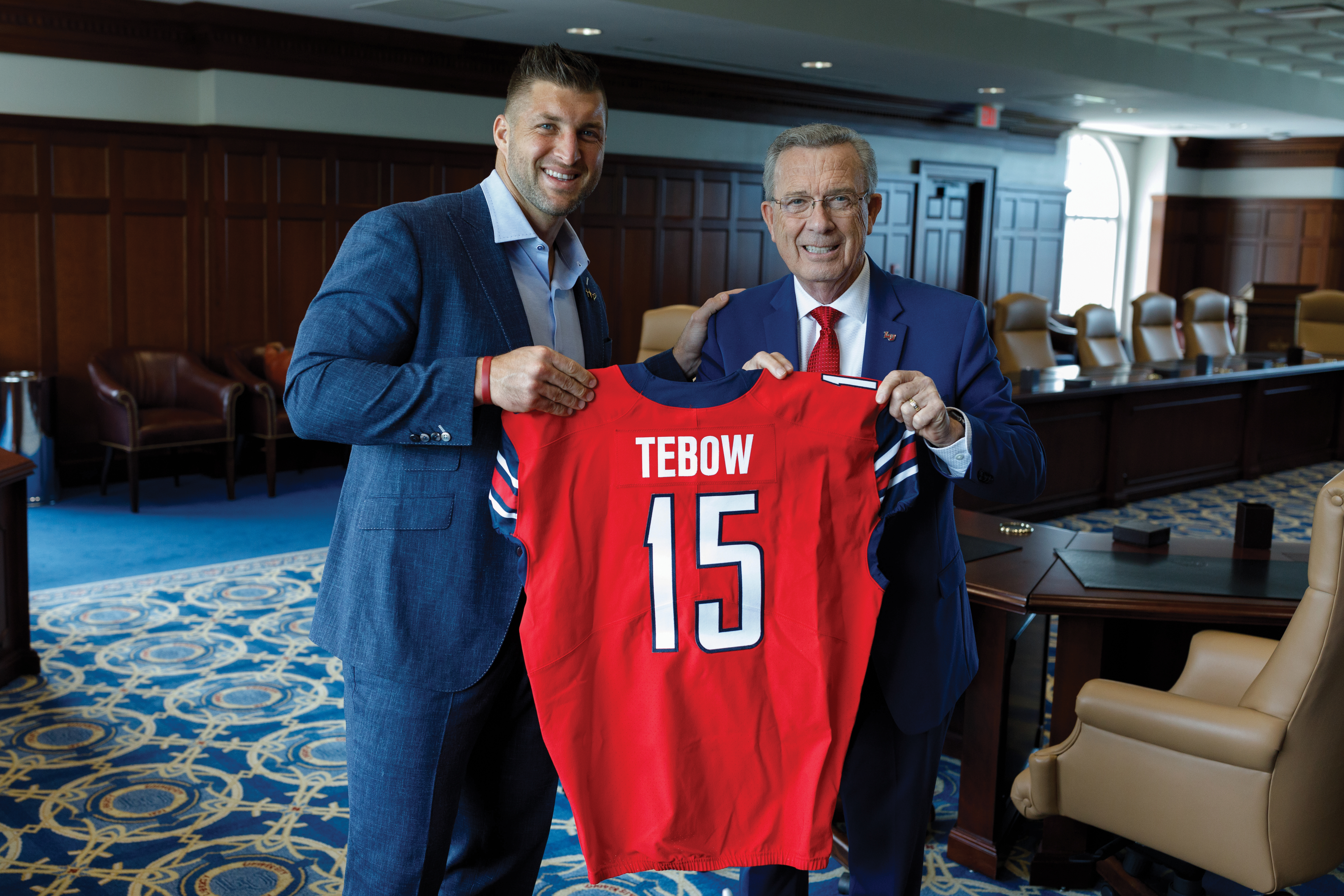 When Liberty University President Jerry Prevo welcomed professional athlete, philanthropist, and sports commentator Tim Tebow to the stage for the main Commencement ceremony, he listed the accomplishments that led the star into the spotlight.
"By every measure, he's achieved what the world considers success," Prevo said. "But Tim also loves the Lord. And if you ask him, he'll probably tell you that true success isn't found on the field, the stage, or even on TV. It's found serving children and sharing God's love by fighting for those who cannot fight for themselves. It's in helping every single person find their unique, special, and God-given worth."
"I love Dr. Falwell's dream of having believers that are excellent at what they do. I believe that's what we're called to do," Tebow said of Liberty's founder, Jerry Falwell Sr.
He spoke about the Hebrew word "avodah" and its collective meaning of work, worship, and service.
"Whatever you are about to go do — that job, that occupation, that internship, whatever it is — that's also your place of worship," he told the graduates, "not just the church you go to on Sunday."
Through their calling, purpose, and assignment, Tebow said that every Liberty graduate will have an impact if they do their work — their worship — unto the Lord, and he urged them to be active in living out the hope of Jesus Christ in their daily lives.
Watch the full ceremony: