Critical thinking is essential to a well-rounded college education. Students must be challenged to not only know what they believe but also why they believe it and why it is important. They must be challenged to question stereotypes and to evaluate everything they hear, read, and observe without becoming a cynic. Reason and investigation are not enemies of faith. In Acts 17, the Apostle Paul was preaching and teaching, and the people of Berea were open-minded about what he had to say. But they didn't just accept everything they heard as fact. They "examined the Scriptures every day to see if what Paul said was true" (Acts 17:11). Critical thinkers understand that having a right to an opinion does not mean that every opinion is right, including their own. It's good to have passionate beliefs, while humbly considering the validity of those beliefs and engaging with the opinions of others. One must have a willingness to not just blindly adhere to traditions or accepted norms but to also seek truth. At Liberty, students are encouraged to develop a clear defense for their faith, but to do so "with gentleness and respect" (I Peter 3:15).
While students are pursuing a degree, they are also learning to take ownership of the beliefs that they will carry with them inside and outside the classroom. Many students enter college with beliefs that have been instilled by their parents, family, and the communities in which they have grown up. They must examine the "truth claims" they were taught, whether religious or nonreligious. The challenge in modern culture is for students to avoid looking internally for truth but to look to God as the source of all truth. As an evangelical institution, Liberty University provides an environment where students not only experience their faith but also think through their faith to prepare for the world in which they will enter. Did Jesus rise from the dead? The Apostle Paul provided this litmus test for Christianity: "If Christ has not been raised, our preaching is useless and so is your faith" (I Corinthians 15:14). When a student takes ownership of their beliefs, they won't be as vulnerable to leave their faith and rely upon the "truth claims" of others.
Going away to college, getting out of one's comfort zone, and experiencing new things can be both exhilarating and challenging. Navigating through these new life experiences should not be done in isolation. Jesus established the Church, the body of Christ, to be a community of support (I Corinthians 12:12-27). Finding a community of like-minded people to encourage and support one another is essential in the college years. The writer of Hebrews admonished believers to "not give up meeting together," to "spur one another to love and good deeds," and to be holy and persevere (10:23-39). At Liberty, the student body has multiple opportunities to meet together, worship together, and grow in faith together. In addition to weekly Convocations, Liberty holds Campus Community on Wednesday evenings, where over 5,000 students worship and hear biblical teaching, primarily from Senior Campus Pastor David Nasser. Later that evening, students meet in small groups with their community group leader to discuss and delve deeper into the message that was delivered. On Sundays, students are encouraged to find community in a local church to grow in their faith and service. Finding community, being actively engaged, and using one's talents and gifts to serve others can be the catalyst for a more vibrant, meaningful life.
At some point in their college journey, however, most students will ask themselves this question: How do I find my purpose in life? This is an important question to answer. College can be a great place to discover one's purpose. Through classes and educational pursuits, students can learn what they are passionate about and how they can make a positive difference in the world. At Liberty, learning doesn't take place in a vacuum but with engaged faculty members who truly care about their students. They see their work not as a job but as a calling. They are passionate about providing a quality education, but they also understand that their students are going through one of the most pivotal times in their lives. The faculty may use curriculum for instruction, but they are there for their students, teaching them important life lessons and providing spiritual encouragement along the way. At Liberty, students can discover what they love to do and enhance their education with community engagement through LU Serve. Group travel through LU Send provides students with additional experiential learning opportunities, which can be life-changing. But as the founder of Liberty, Jerry Falwell Sr., often said, "Nothing of eternal significance is ever accomplished apart from prayer." Students are encouraged to pray about everything, including their purpose.
Where a student attends college can alter the trajectory of their lives. They will undoubtedly thrive in an environment where critical thinking, ownership of one's beliefs, a sense of community, and a focus on finding their purpose can occur. At Liberty University, we call all of that Training Champions for Christ. But the phrase isn't just our slogan — it's our mission.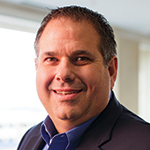 Dr. Lew Weider teaches Biblical Worldview and Contemporary Moral Issues in the Rawlings School of Divinity and is the executive director of LU Serve. He has served at Liberty for 34 years.
COME SEE 

FOR YOURSELF
According to U.S. News & World Report, summer is a great time to visit colleges. You can get personalized tours, face time with faculty, and one-on-one conversations with financial aid experts.
Well, we want to give you opportunities to get answers to all of your college questions, and there are a variety of ways to visit our campus this summer. For example, EXPERIENCE LU gives you a taste of what Liberty's all about. You can try campus dining favorites, get personalized admission and financial aid help, or explore campus.
In fact, you can experience Liberty for an afternoon, a day, or an entire weekend — whatever fits your schedule!
Text "VISIT" to 839-858 to explore your options and schedule your visit today.