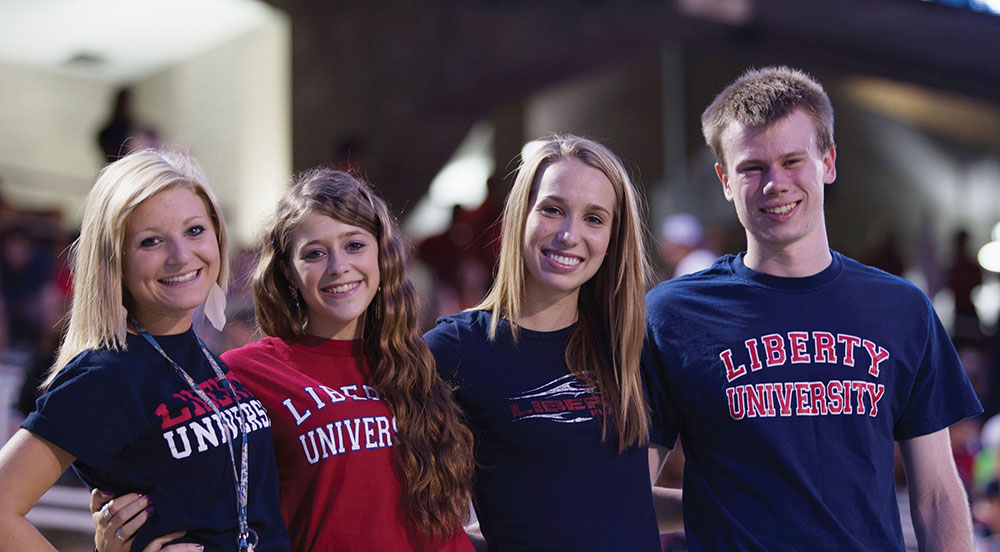 Chris Johnson makes a living by trying to get the best and brightest to attend Liberty University.
For 19 years, Johnson, 41, who received his undergraduate degree from Liberty in 1994 and his M.B.A. in 2008, has been part of the university's Enrollment Management team.
While he cut his teeth on the resident enrollment side, his duties now also include overseeing the university's skyrocketing online enrollment efforts as well as the Financial Aid division. Johnson, now Liberty's senior vice president of Enrollment Management, has managed both sides of Liberty's recruiting efforts since 2008.
Liberty currently has 82,000 online students and 12,650 residential students. This year, Liberty has welcomed more new students than ever before, with nearly 4,200 incoming students. In the next year, the 41-year-old university will likely top an enrollment of 100,000 students.
Liberty is the world's largest Christian university and the seventh largest university in the country. It is also the largest private nonprofit four-year university in the United States.
While Liberty has experienced exponential enrollment growth, current President and Chancellor Jerry Falwell, Jr. and his administrative team have pushed to improve the academic qualifications and performance of students.
Liberty's academic offerings are numerous and diverse, and graduates are successfully finding employment in their chosen fields. The university already has a fully accredited law school, an engineering school, a cinematic arts center, and will soon have its own medical school.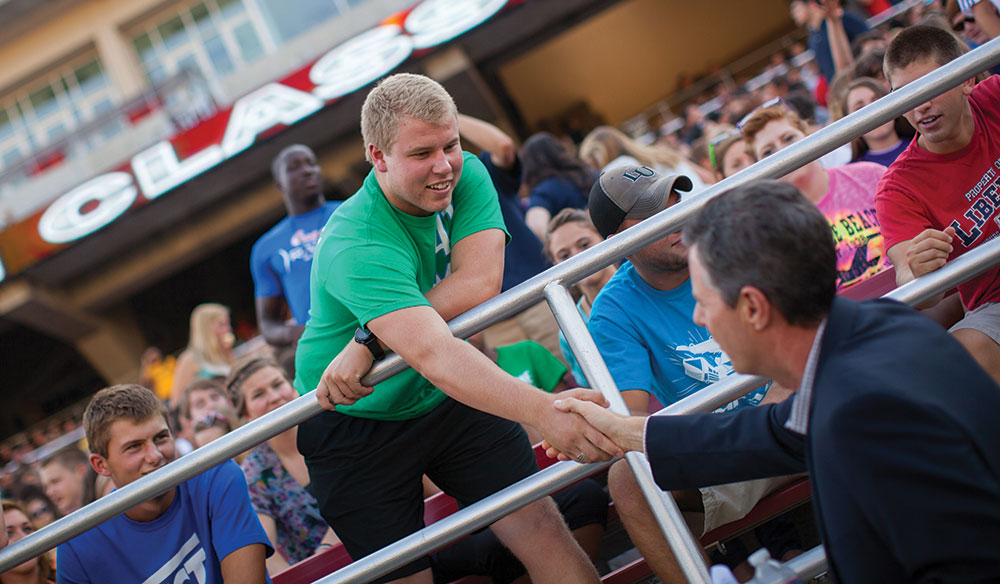 "Liberty's goal is to teach students not only how to make a living but also how to live," Falwell said. "By combining academic excellence with clear instruction in Christian values, Liberty is producing graduates who are in high demand in the workplace for their competence, work ethic, and positive outlook."
Falwell explained that one of Liberty's key academic strengths is that it is first and foremost a teaching university.
"At many of the older, elite institutions of higher education in the U.S., the focus has shifted away from what students learn in the classroom toward what can be done to enhance the prestige of the institution and the faculty," he said. "Liberty's strategy is to keep its focus on its students and their education. The result is a better outcome and a more well-rounded graduate, we believe."
Because of its Christian heritage, Liberty focuses on more than high academic achievement. It is looking for well-rounded, highly motivated, intellectually equipped students who have a Christian worldview and who will become difference makers on the national stage.
Johnson said the new students will help push Liberty toward that goal.
"This year's incoming class is the best prepared, academically, that we have ever had," Johnson said.
The class averaged 1042 on their SATs, 23 on ACTs, and had an average high school GPA of 3.4 or better; 38 percent had GPAs between 3.5 and 3.9, and 7 percent had GPAs of 4.0.
As Liberty builds on its academic prowess, more high performing academic students are applying and Liberty has become increasingly more selective in accepting students into its residential program.
"Applicants are becoming more competitive for the new student openings we have each academic term. As a result, we are not able to accept applicants today that we could have several years ago," Johnson said.