Due in part to the mobilizing efforts of Liberty University alumni David and Jason Benham ('98), the pro-life movement is alive and kicking in Charlotte, Raleigh, and Greensboro, N.C., and a heartbeat is now being detected in Manhattan, N.Y., where the Love Life initiative is expanding its outreach this fall.
Love Life started three years ago and is gaining momentum through its weekly prayer walks at abortion clinics in North Carolina. Forty walks were planned from Feb. 16 through Nov. 16; the duration of the outreach corresponds with a baby's average gestation period from conception to birth. The Benham brothers have teamed with other Charlotte-area entrepreneurs to pioneer the movement that has activated more than 50,000 Christians and encouraged more than 1,500 mothers to choose life for their unborn children.
"When we travel across the country to speak, Jason and I say it's one thing to be against abortion; it's another thing to be pro-life," said David Benham, who along with his twin brother is a real estate entrepreneur, best-selling author, former Flames and minor league baseball player, social activist, and family man. "Compassion without action is not true biblical Christianity. It's just feeling sorry for someone. There's no loving, practical way we can be biblically pro-life and not do something about it."
Building on the groundswell of church support that the brothers galvanized for the Charlotte714 solemn assembly that drew 9,000 people from 150 churches in and around Charlotte to pray for the nation during the 2012 Democratic National Convention, Love Life has enlisted 250 churches in North Carolina to charge their congregations to advance the pro-life movement through Saturday morning prayer walks.
"On any given week, we have 10-12 churches — from Baptist to charismatic, of all different races — adopting these clinics," David Benham said. "The diversity is unbelievable." On Week 40 last year, nearly 10,000 people came together, and David expects this year's final walk to be even larger.
The focus of the ministry, he said, is to give families facing an unplanned pregnancy a viable option to help care for their child through the support of the local church.
"We don't fight just to make abortion illegal; we fight to make it unthinkable," David Benham said. "We are saying to expectant mothers, 'Don't go to Planned Parenthood or any abortion facility. Come to us first.' That way, you don't just save a baby, you help save the soul of a mom."
Love Life encourages partnering churches to become "Houses of Refuge" that commit to preach pro-life messages from the pulpit as well as offer hope and healing for women who are considering or have gone through an abortion.
"We have all of our churches plugged in so people inside the churches can bring healing, which is huge," David Benham said. "Healed people heal people. That's the key."
Working with North Carolina's Division of Social Services, Love Life has also connected with more than 90 families seeking to adopt or foster children. In addition, Love Life's mentor network has grown to more than 300 families who support young mothers and fathers throughout the pregnancy and into the child's first years of life.
"Ultimately, the end goal of this is discipleship and the Great Commission," David Benham said. "We want to create a discipleship culture of love and life, as Christ commanded."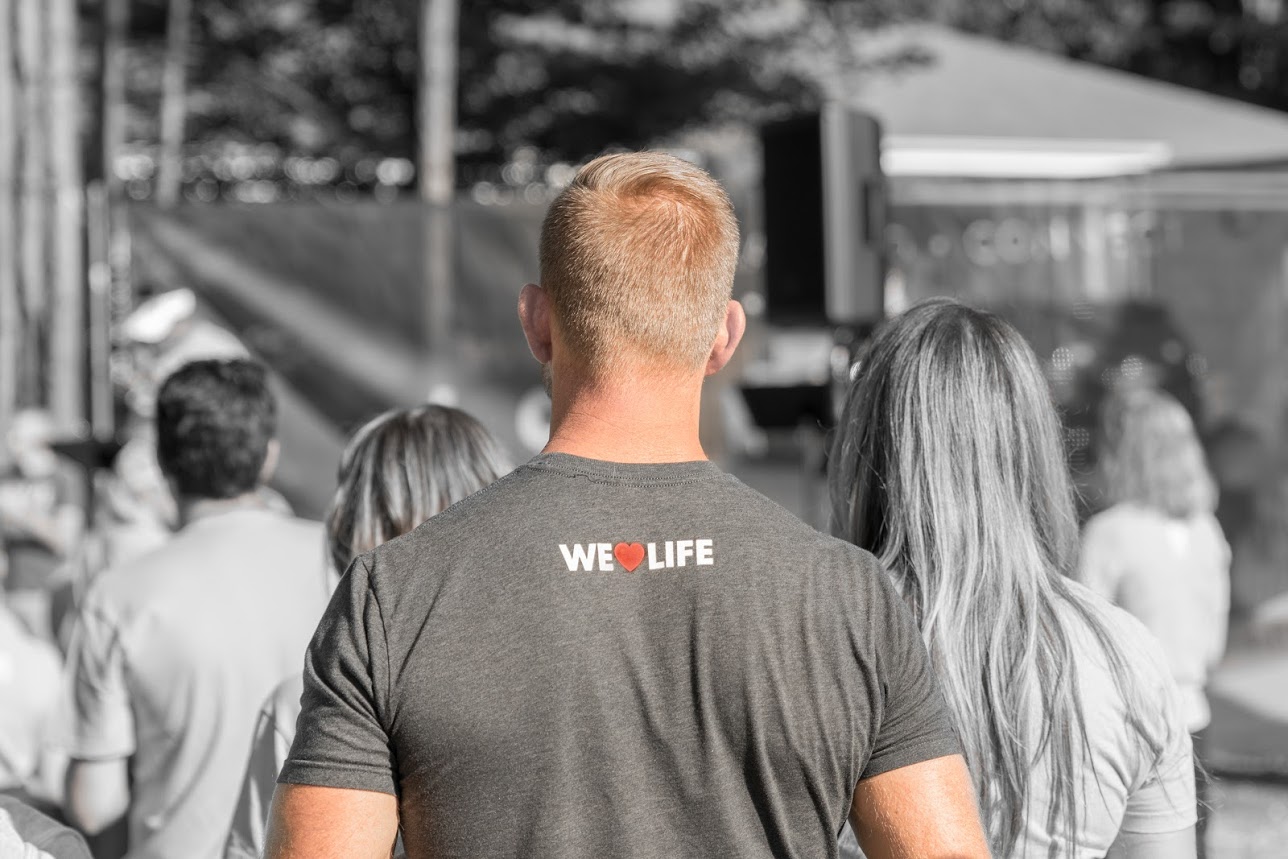 In North Carolina, the Benham brothers have also helped train sidewalk counselors through their Cities4Life initiative and have set up mobile RV sonogram units outside abortion clinics so expectant mothers can see their unborn child, often a turning point in their decision not to abort.
"Planned Parenthood and some elected leaders try to demonize us as much as they can, but churches are seeing the true love and the theology behind the movement, and they are welcoming us with open arms," David Benham said. "When we continue to mobilize with love in our hearts, there's no way our message can be silenced."
He said it takes sacrificial love akin to that of the Good Samaritan.
"We have to go down into the brokenness of abortion-minded and abortion-determined women and realize it is not just an unborn child in the ditch; it's a desperate mother and maybe a desperate father running from responsibility, or a friend who is bringing them to the clinic."
Like the Good Samaritan who not only bandaged the wounds of the Jewish man, but also carried him to a nearby inn and paid for his stay while he recovered there, volunteers provide ongoing care.
"We have a follow-up strategy that we call 'From Womb to Tomb,' or 'From Conception to Graduation,' and then ultimately, we plug them into the church so that they can be discipled in the Gospel of Jesus Christ," David Benham said.
In the wake of awareness brought about by Focus on the Family's "Alive From New York" live 4D sonogram screening in Times Square in May, David Benham and Justin Reeder, founder of Love Life, decided this summer to take the platform to New York City. The first prayer walk there was held on Oct. 5. Their staging ground was the Margaret Sanger Center, a place David Benham calls "the head of the monster" because it is Planned Parenthood's biggest clinic in the state and aborts around 11,000 babies per year.
The brothers, who live on the same street in Charlotte, participate in Love Life with their families. David and wife, Lori ('98), have five children, and Jason and his wife, Tori, have four. The brothers' newest book, "Bold and Broken: Becoming the Bridge Between Heaven and Earth," discusses a Christian approach to faithfully engaging hot-button issues such as abortion.
"We grew up in the pro-life movement," said David Benham, whose father, the Rev. Flip Benham, founded pro-life organizations in the 1990s. Formerly a pro-choice, alcoholic saloon owner, the Rev. Benham became an outspoken pro-life advocate after his wife, Faye, refused to have an abortion when she found out she was pregnant with their twins in 1975.
"The night we were born, he was passed out drunk from an all-night poker party," David Benham said. "Three months after we were born, Mom convinced Dad to come to church near Orlando, and he got radically saved that day. He walked home from church and he said it was on that walk he surrendered his life to be a pastor."
Flip Benham was instrumental in leading Norma McCorvey — known as "Jane Roe" from the infamous Roe v. Wade Supreme Court decision that legalized abortion in the U.S. in 1973 — to Christ and baptizing her in 1995.
Visit LoveLife.org for more information.
---
Leading By Example
Jason Benham has recently taken the point in launching Benham Coaching, serving as a business impact coach for leaders across the country. He travels with his brother to speaking engagements around the U.S. to promote Christian principles that help entrepreneurs achieve significance as well as success in their business ventures.
To learn more about the Benhams, visit BenhamBrothers.com.
---
Did You Know?
Liberty University founder Dr. Jerry Falwell was a strong pro-life supporter. He often preached against abortion and, in quoting the old saying that "it's better to light one candle than curse the darkness," he established the Liberty Godparent Home in 1982 near campus. The residential maternity home provides an alternative to abortion by offering care for mothers in unplanned pregnancies. The ministry continues to save lives every day.
---
>>>Matters of Life, Not Death: Read another story about a Liberty alumna who is fighting for the sanctity of life with the Right To Try Act.