Liberty University's Campus Recreation Department experienced record levels of participation in intramural sports last year with nearly 4,000 students competing on over 1,100 teams in 22 different sports. More than 4,700 games were held on campus. 
Those numbers have risen steadily since 2000 under the watch of Director of Intramural Sports Ed Barnhouse ('99, B.S. in Sport Management).
"It has changed quite a bit since I got here in 1995, when it was student-run with only four or five different sports to choose from," he said. "Basketball, softball, soccer, coed volleyball, and flag football were the only options."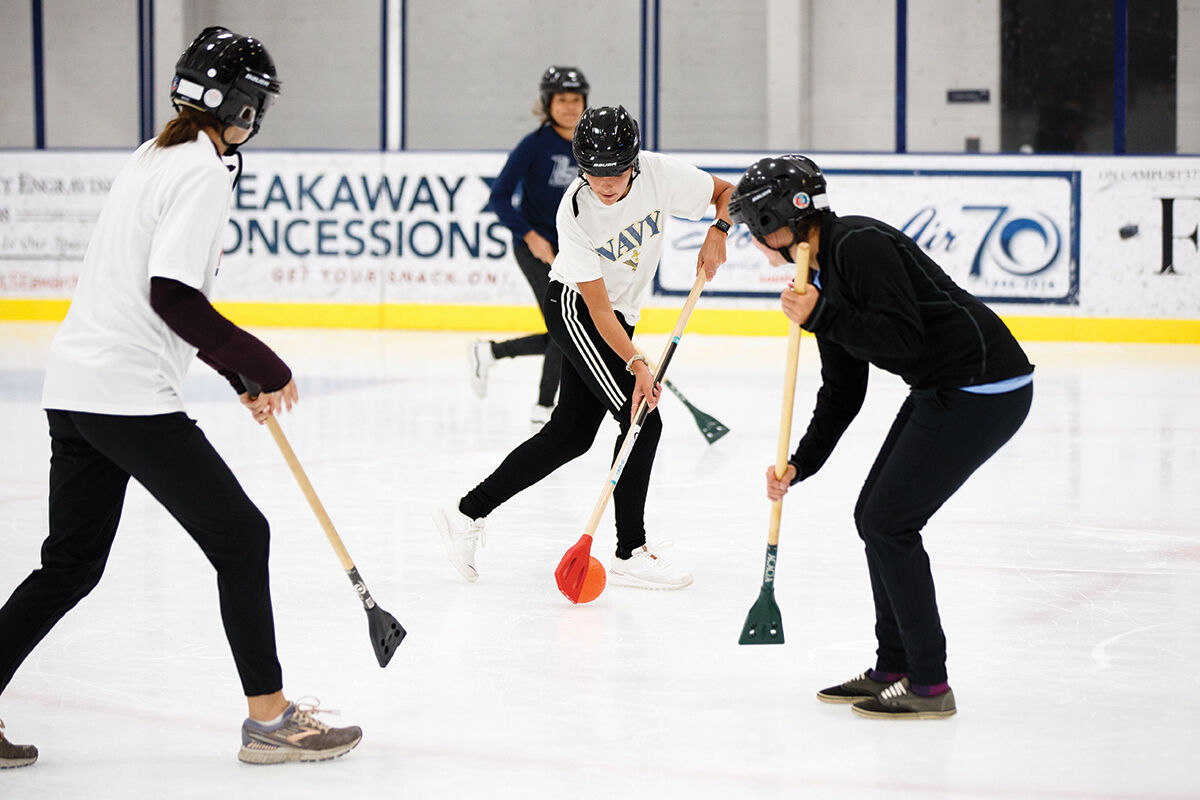 Now, in addition to those staples, students can try their hands — and feet — at everything from broomball at the LaHaye Ice Center to billiards, table tennis, bowling in the Montview Student Union, beach volleyball and kickball at the Liberty Mountain Intramural Complex, and dodgeball and wiffleball in the Thomas Indoor Soccer Center. On Mondays, Tuesdays, and Thursdays throughout the school year, there can be as many as 22 games in various sports going on simultaneously every hour from 5-11 p.m.
After doing all of the scheduling, registration, roster updates, standings, and statistics by hand or using Excel, Intramural Sports staff started using IMLeagues software in 2012, which has streamlined the operation, including all communications with team participants. It has also added some bells and whistles, giving students their own personal profiles online, complete with statistics for each season and summaries of their entire Liberty intramurals experience.
"It produces something like a modern-day baseball card, which is cool for students to go back and look at," Barnhouse said.
The university has also invested in technology updates in its facilities, such as Daktronics scoreboards and shot clocks at the LaHaye Recreation & Fitness Center basketball courts.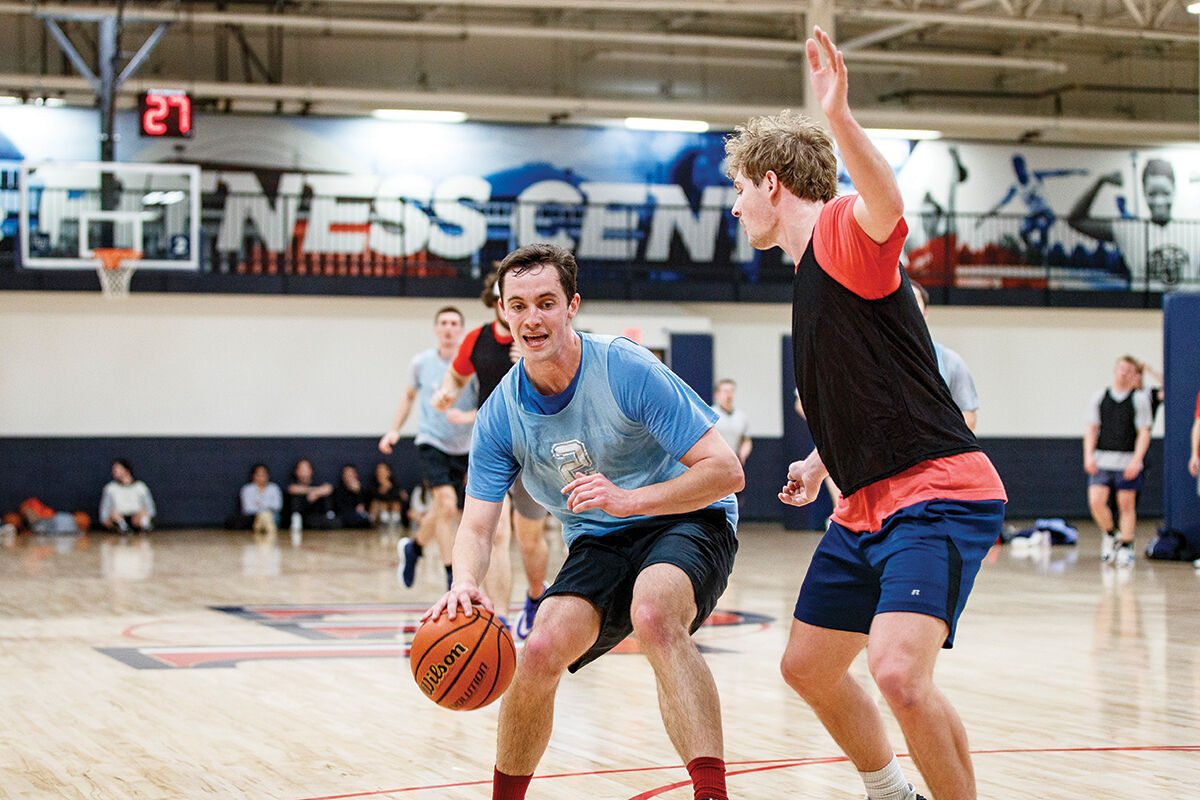 Barnhouse said participation in intramural sports provides tremendous benefits in mental, physical, social, and spiritual development while maintaining a healthy balance between academics and athletics.
"More than 80 percent of the students who played intramurals this past year had a 3.0 or higher GPA," he said. "That's in line with our mission statement. We're trying to make the student body well-rounded, and not just from a physical fitness standpoint. When I was a student at Liberty, the people I made the best connections with, and my best friends to this day, were the ones I played intramurals with. The social aspect and the friendships made are really significant. Playing intramurals is a stress reliever, an escape from the rigors of being a college student, getting away and being with friends." 
He added that Christian leadership skills are also sharpened through competition and interaction with teammates.
"Each of the 1,123 teams has a captain responsible for making sure the rest of the team members know the rules, know the schedule, and show up on time, so the leadership and teamwork skills that they are pushed to learn will carry with them for life."   
Learn more at the Campus Recreation website, call (434) 592-3145, or email intramuralsports@liberty.edu
Indoor Leagues
4v4 Flag Football
Basketball
Bowling
Broomball
Coed Volleyball
Cornhole
Indoor Soccer
Racquetball
Outdoor Leagues
7v7 Flag Football (Fall Only)
Coed Beach Volleyball
Disc Golf
Outdoor Soccer
Softball
Spikeball
Tennis
Ultimate Frisbee
Tournaments
3-Point Shootout
Billiards
Dodgeball
Fantasy Football
Kickball
Table Tennis
Wiffleball
Women's Flag Football