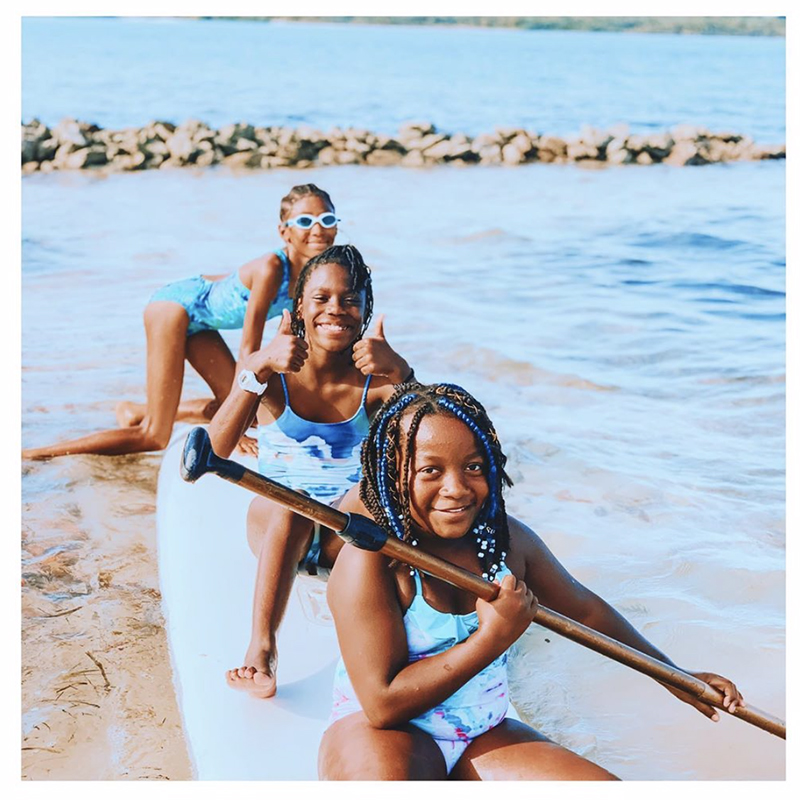 What began as an early-morning revelation for Liberty University alumnus Richard Albury ('86, '95) has developed over the years into Camp Bahamas, one of the largest Christian youth camps in the Caribbean.
The interwoven story of his alma mater and his island home actually began with his father, John David Albury, who was living in his native Bahamas when he saw Liberty founder Dr. Jerry Falwell preach on Thomas Road Baptist Church's "Old-Time Gospel Hour" television program in the 1970s. Inspired by Falwell's vision to build a world-class university, his father sold much of his property and possessions and sacrificed his income to move his family to Lynchburg and become one of the first Bahamian students to attend Liberty.
"My dad went to Liberty, I went to Liberty, my brothers went to Liberty, we met our wives there at Liberty, and our kids have gone to Liberty," Richard Albury said. "Liberty is a part of who we are."
Beginning as a high school student at what is now Liberty Christian Academy, Albury went on to study business administration at Liberty with a minor in psychology. After graduation he began a career in the business world in the Bahamas. However, in 1993, he began to feel called into youth ministry — and God made it clear that He had a bigger plan for him.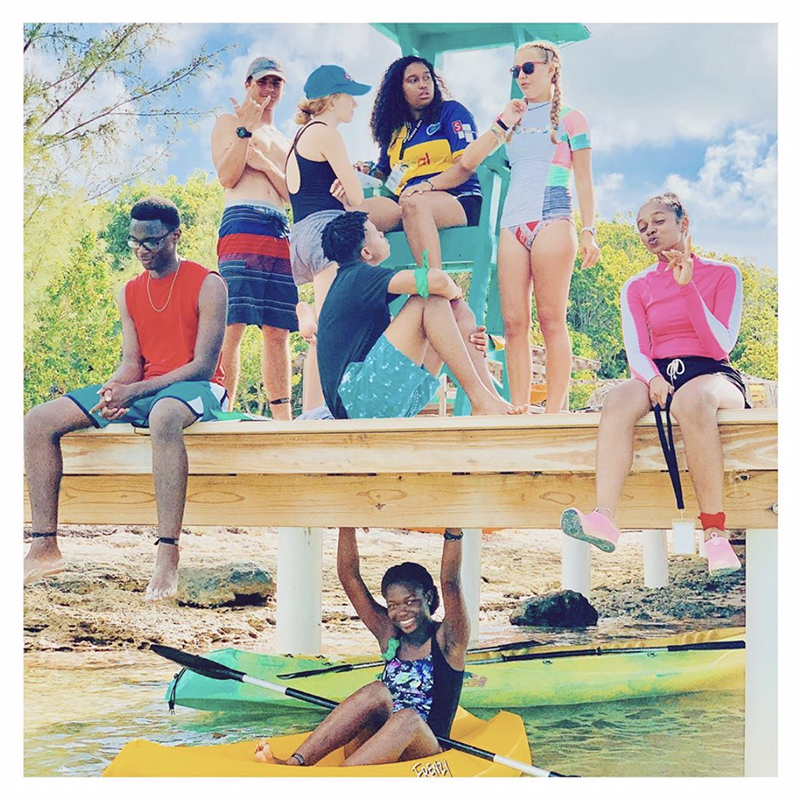 "God woke me up in my apartment and started to tug at my heart about different things going on in our country; I saw a very big disconnect between our youth culture and the Church," Albury said. "I had never been to camp, I had never really seen a camp, and I wasn't really a youth group kind of kid who got plugged in anywhere. But God showed me exactly what I was supposed to do."
Albury returned to Liberty and spent two years in seminary, seizing every opportunity and resource to learn more about youth ministry. In 1999, after two years of raising funds and serving as a youth pastor, Albury and his wife, Andrea, moved back to the Bahamas, to the island of Spanish Wells, to start Camp Bahamas. The youth camp, now located on the island of Eleuthera, has athletics facilities with adventure sports and community outreach events that are unlike anything else in the country to this day. The 23-acre facility has the only indoor gymnasium on the island and can host groups of up to 150.
The Bahamas is home to roughly 400,000 people, with a large population — near 40 percent — under the age of 25, Albury said.



"Our desire is to see this country change through the youth, and the only way that is going to work is if the youth have a different mindset, believe differently, and behave differently," he said. "Our goal is to touch the youth culture, let them know what Christianity really is, and show them who Jesus is."
The camp's purpose statement, which comes from I Peter 1:3, is "Where the youth of today find HOPE for tomorrow."
The camp primarily operates eight-week summer programs, in which over 600 youth experience this life-changing ministry, but is open for year-round ministry. Camp Bahamas also welcomes youth for a popular New Year's "CBExit" program and hosts missions trips, school trips, and church retreats throughout the year.
In the fall of 2019, the camp played an important role in serving victims of Hurricane Dorian, which caused devastation throughout the northernmost islands of Grand Bahama and Abaco. Liberty helped support the camp's efforts with a $25,000 donation and sent a team through LU Send Now, the university's quick response initiative.
"Liberty didn't have to send anybody; they didn't have to do anything. But they chose to take the time and help the Bahamas," Albury said. "It helped the former counselors and campers who currently go to Liberty to understand that Liberty's heart is about the students and serving others, and I think it put a face to the heart of service at Liberty."
For more information, visit CampBahamas.com or follow it on social media @campbahamas. Donations to the 501(c)(3) organization are tax-deductible.