Client Portal
Step One: Invitation Email
After calling to schedule your Student Counseling appointment, you will receive an initial email from Student Counseling Services inviting you to the Client Portal. Please click on Join Student Counseling Services Liberty University. If you do not receive this email, please check your junk mail or call Student Counseling Services.
---
Step Two: Complete Registration
You will complete your confidential registration to the Client Portal by entering a password and clicking Sign Up.
---
Step Three: Profile Details
Please enter your mobile number and click Save Profile.
---
Step Four: Second Email
After you have completed the first three steps, you should receive a second email to fill out forms. Please click on Fill out Forms from your email.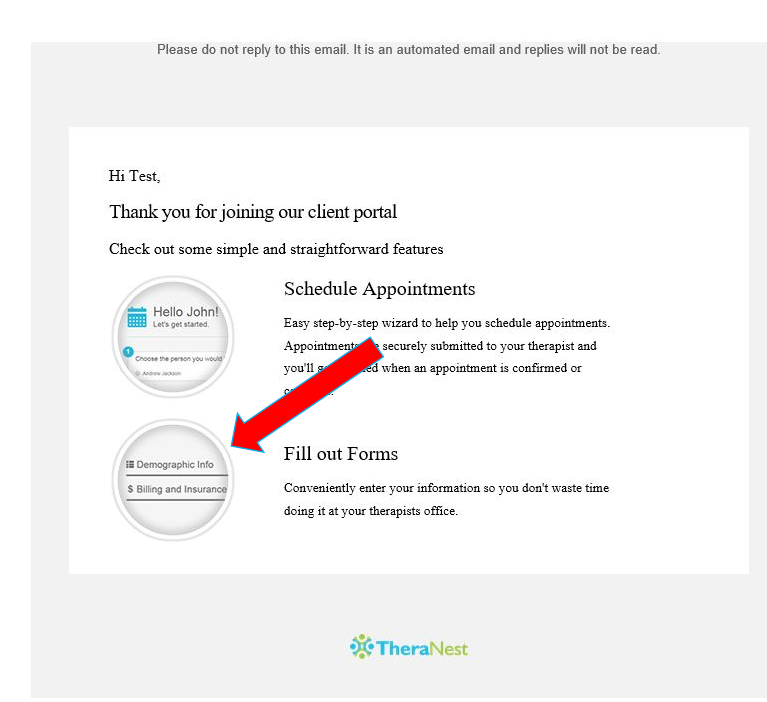 ---
Step Five: Demographic Info
Please fill out all demographic information on your screen. After you complete your demographic information, please click Save Demographic Info. Next, click on Intake Forms at the top left side of your screen. Note: You can update your demographic information anytime from dropdown menu next to your name at the top right side of your screen.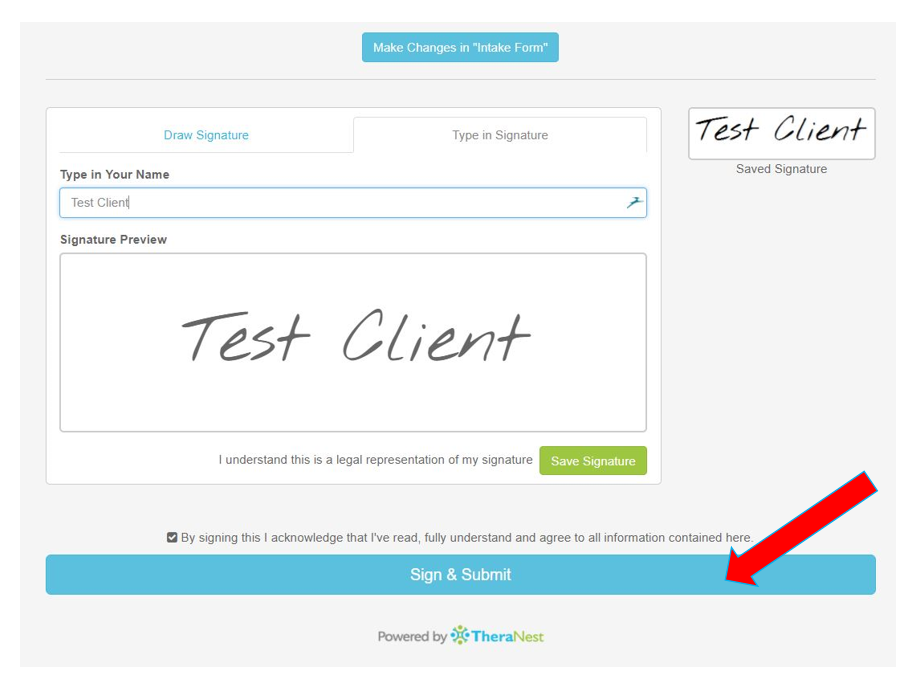 ---
Step Six: Intake Form
Please read the informed consent document for Student Counseling Services and enter your name and student ID at the bottom of the page. Click Next to continue filling out the intake form.
---
Step Seven: Electronic Signature
Please draw or type in your signature and click Save Signature.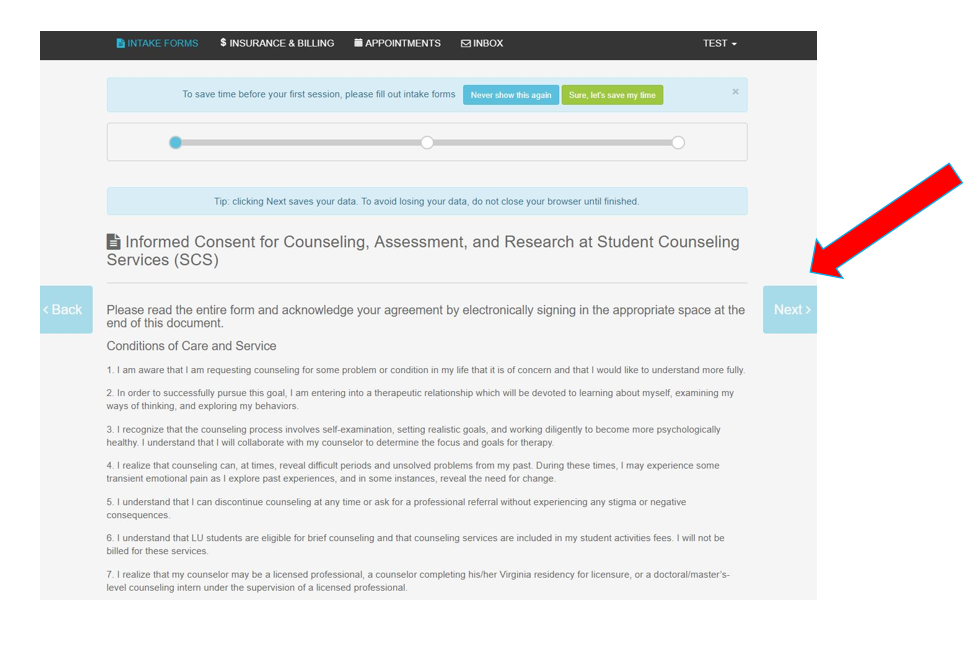 ---
Step Eight: Sign & Submit
Once you are finished with the intake form, please click on Sign & Submit.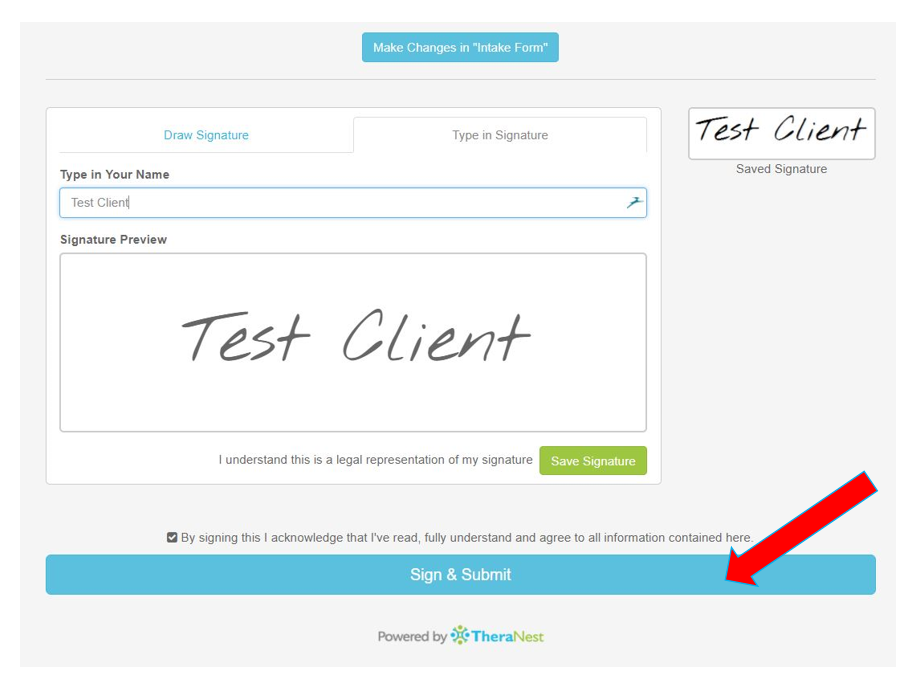 ---
Step Nine: All Done
Congratulations! You have completed the intake process. We'll see you at your scheduled Triage Assessment appointment