Meet the Executive Director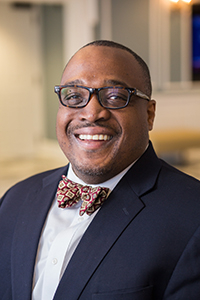 At Liberty University, we believe that healthy students are happy students. Our department seeks to support and encourage the campus community in reaching and sustaining whole, holistic well-being, as health covers more than just the physical element. Every student deserves to be met where they are and have cost-effective access to the best available facilities and resources.
Four significant components form the Student Health Center and Wellness Initiatives:
-Student Health Records monitors and manages the student body's medical history and immunization records.
-Wellness Initiatives are the component that encourages healthy living for students, instructors, and staff across the university. Live Healthy Liberty Coalition, Student Wellness Committee, and annual health observances are a few of our endeavors.
-We are devoted to sharing information for the benefit of our community via social media channels and the Healthy Mindset podcast provided by our department.
-Through the cooperation between CVFP Medical Group and Liberty University, the LU Student Health Center delivers exceptional medical and mental health services, preventive care, and health promotion.
"Dear friend, I hope everything is fine with you and that you are as physically healthy as you are mentally powerful." 3 John 1:2 (NLT)

Executive Director, Student Health Center and Wellness Initiatives