Meet the Executive Director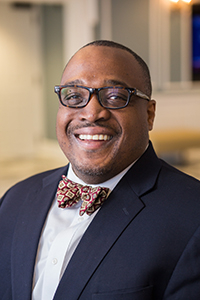 Welcome to Liberty University!
It is my privilege to promote the values of a healthy campus community. At LU, we understand how vital student well-being is to academic performance and general satisfaction. Our department is dedicated to promoting and supporting holistic well-being, knowing that health is more than physical health, and embraces all aspects of life.
To do this, we have created four essential components that comprise the Student Health Center and Wellness Initiatives department. To begin, our Student Health Records team monitors and controls the entire student body's medical history and immunization information.
Second, our Wellness Initiatives promote healthy living among students, faculty, and staff throughout the university through professionally guided health education and programming opportunities. Among other things, the Live Healthy Liberty Coalition, the Student Wellness Committee, and annual health observances contribute to the healthiness of our campus.
Third, we are committed to sharing knowledge for the benefit of our community through different social media outlets and our department's Healthy Mindset podcast.
Finally, we provide superior medical and mental health treatments, preventative care, and health promotion through our cooperation with CVFP Medical Group. Our Student Health Center provides students with affordable access to the finest available facilities and resources, regardless of where they are on their health journey.
Finally, we know that happy students are healthy students. Our department strives to assist and encourage the whole campus community in achieving and maintaining total, comprehensive well-being.
Keith R. Anderson, D. Min., CPH
Certified in Public Health by the National Board of Public Health Examiners
Executive Director
Student Health Center and Wellness Initiatives