Educational Programming and Assessment
Mission:
Our mission is to create programs and provide life skills coaching to empower students to be Champions for Christ by living healthy and purposeful lives at Liberty and beyond.
---
Our Educational Programs and Life Skills Training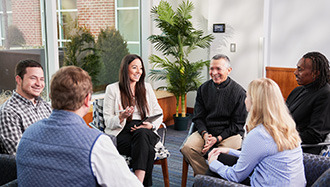 Restorative Practices
Restorative Practices teaches you about civic commitment and builds awareness of your behavior's impact on the community. It emphasizes the values of democratic participation, inclusion, and stewardship. Restorative Practices typically involves the community and the affected and responsible parties for a more holistic and collaborative repair method. Success is measured by how much harm is repaired or prevented. This approach has been effectively employed in higher education institutions nationwide when violations of campus honor codes and policies have occurred.
---
Student Appeals Court
The Student Appeals Court hears discipline appeals regarding violations against the Student Code of Honor (The Liberty Way). The Court does not re-hear a case to find a student "responsible" or "not responsible." Disciplinary appeals are granted when requests meet one of the bases of appeals outlined by the Student Appeals Court.
The court meets from 10:30 a.m. -11:30 a.m. on Mondays.
---
Choices
Choices is an educational program with three components:
In-person teaching and discussion
Final written assignment
During the class, facilitators will help each participant consider the relationship between their values, purpose, and decision-making. You will also discuss the impact your choices have on yourself, your relationships, and the groups you represent. Each topic will be considered from a biblical worldview perspective.
---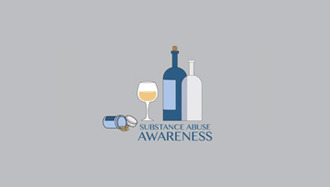 Substance Abuse Awareness
It is our goal to encourage you to develop personal, biblical values regarding the consumption of alcoholic beverages and to provide knowledge regarding the dangers of alcohol consumption.
The Office of Community Life provides numerous educational resources related to alcohol. These resources include:
Interactive Seminars
Educational Resources
Media Campaigns
---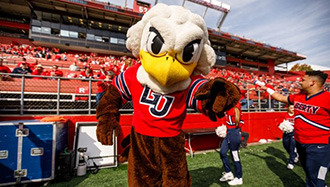 Hazing Prevention
As a member of the Liberty University community, we want to help you Recognize hazing when you see it, Refuse to participate, and Report it when you have witnessed it.
For the safety and overall well-being of our community, Liberty University maintains a zero-tolerance policy for hazing of any kind.
---
Boundaries In Life
We are created in the image of God with the responsibility for certain roles.
Boundaries helps us understand and take ownership of what our roles are and identify what our roles are not. Confusion about what is ours and what is not reveals a problem with boundaries.
This course aims to help you understand what boundaries are, what they protect, how they are developed, and how to use them to become who God has called you to be.
Next Series begins Fall 2023
---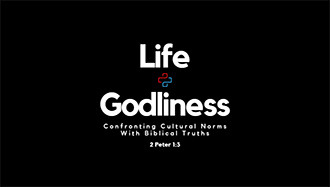 Life & Godliness
The issues of our time are complicated, straining our relationships and burdening our minds. But God tells us that he has "granted to us all things that pertain to life and godliness" (2 Peter 1:3). Christians can trust that God's Word speaks to the trending topics of our time. Join the Office of Community Life for Life + Godliness, where we will confront cultural norms with biblical truths!
Our next session will be on Embracing God in Your Suffering. It will take place on Monday, April 24, 2023 at 10:30 am in the JFL Terrace Conference Room. You can find more information and sign up here.
---
THRIVE: Rooted in Resilience
College can be hard. Whether it's academics, relationships, or the many changes that come with independence, college is full of new challenges! These challenges can be exciting opportunities or may cause you to feel overwhelmed. But did you know that everything you need to endure hardship can be learned? (James 1:2-4)
The THRIVE program can empower you to grow by equipping you with skills for a healthy and purposeful life.
Next series begins Fall 2023