Take Your Religious Studies Further with a Postgraduate Degree from Liberty
Once you complete your Master of Divinity (M.Div.), what's next? Do you aspire to continue your education and prepare for potential doctoral studies? If you are looking for a way to do so without committing to a full doctorate program right away, we have an option for you.
At Liberty, we offer postgraduate divinity degrees to bolster the knowledge you gained from your divinity master's degree while equipping you for future doctoral studies. Our School of Divinity's postgraduate degrees are centered on evangelical theology. From this foundation, you can personalize your degree to best fit your ministry goals. For example, if you are looking to become a seminary professor in the specific subject of apologetics, our Master of Theology in Christian Apologetics with a thesis track would be a great way to reach that goal.
In addition to Christian apologetics, our postgraduate degree in theology offers specializations in biblical studies, church history, global studies, homiletics, and theology. Each of these specializations provides a choice for either a thesis or a non-thesis track. If you are looking to pursue doctoral studies and a career in higher education, a thesis track could be a great option for you.
Doctorate degrees in ministry, theology, or apologetics can present an extremely competitive entry process. Do what you can now to stand out to universities and churches alike with a postgraduate degree from Liberty. There's no reason to put it off; your next step is here. Are you ready?
---
School of Divinity Postgraduate Program
Master of Theology (Th.M.)
Our Master of Theology is a 30 credit hour postgraduate degree that provides additional training beyond a Master of Divinity degree.
Prepare for full-time Christian service with course work, scholarly research, and logical and critical writing. This program is a great way to prepare for doctoral-level work and a career in theological education.
 Specializations
---
Why Choose Liberty's School of Divinity for a Postgraduate Degree?
The step you take after completing your Master of Divinity can direct the path for your entire ministry career. Steer it in the right direction with one of our postgraduate degrees in divinity! You will learn from professors who are published and degreed in their field as you pursue a degree founded on the authority of Scripture and conservative evangelical theology.
Earn a postgraduate degree that helps you stand out. At Liberty, we strive to provide the caliber of resources and facilities that are vital to our students' seminary experience and overall success. Partner with us for your postgraduate religious studies and take full advantage of all our campus has to offer, including:
Our John W. Rawlings School of Divinity, the world's largest accredited school for religious studies and ministerial training.
Internship opportunities with churches and parachurches locally, nationally, and globally.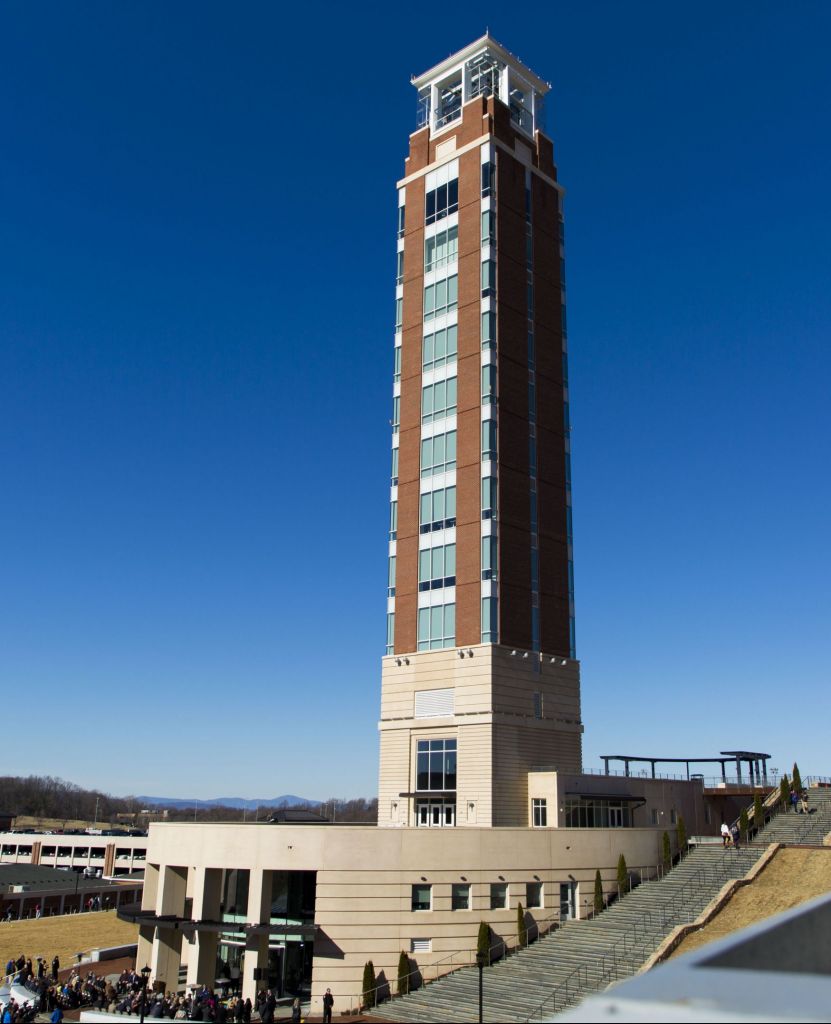 Liberty University's John W. Rawlings School of Divinity Freedom Tower
---
School of Divinity Postgraduate Degree Information
Residential
30 total credit hours
Transfer in up to 50% of your credits
View our course catalog
Admission Requirements for Postgraduate Degrees
Every application is reviewed on a case-by-case basis, and all applicants must submit the following documents and meet the minimum requirements for admission:
Admission application
Transcripts showing a completed Master of Divinity degree with a 3.0 GPA or higher
Self-certification form for students in the final term of their master's degree
Current Liberty graduate students seeking preliminary acceptance into a postgraduate program must complete a degree completion application through their ASIST account