Pursue a Life of Ministry with a Degree from Liberty's John W. Rawlings School of Divinity
Has God called you to a life of full-time ministry? Our John W. Rawlings School of Divinity is here to support and mentor you as you learn the skills you need to successfully pursue ministry as both a calling and a career. Our degree programs offer training in global studies, pastoral leadership, youth ministries, camp and outdoor adventure leadership, and more. And as one of the largest Christian colleges in the nation, our divinity programs are designed to help you channel your passion for God and people into a ministry that impacts lives for eternity.
At Liberty, we are committed to the authority of Scripture. When you train in one of our John W. Rawlings School of Divinity degree programs, you can feel secure that you are learning consistent, evangelical theology from your professors and course curriculum. Partner with our John W. Rawlings School of Divinity today and jumpstart your career in ministry!
Award-Winning Campus
At Liberty, you'll find an affordable, high-quality education that equips students like you for the real world. Our commitment to excellence helped us rank among Niche.com's Top 3 college campuses in America. Earning your degree from a nonprofit university with state-of-the-art resources like ours can help set you apart from your peers.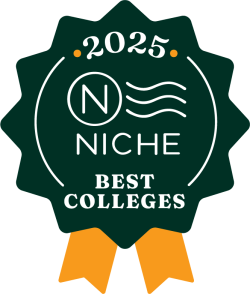 John W. Rawlings School of Divinity Programs
Are you considering joining the John W. Rawlings School of Divinity? Please take a moment to look over our many degree programs and find the one that best matches your ministry goals. Whether you want to plant churches, do missions work, or minister to youth in your community, we have a degree that will help you follow God's calling on your life.
Why Choose Liberty's John W. Rawlings School of Divinity?
Our professors have the real-world experience, advanced training, and passion needed to inspire you as you prepare for a career in ministry. They will pour into your life spiritually as you seek God's will for your future. Additionally, Liberty is a teaching university, meaning that while many major universities leave teaching to graduate student assistants, Liberty's professors are in class with you and will take the time to mentor you throughout your education.
You can also gain hands-on experience while pursuing your degree by getting involved in ministry at a local church or interning with a para-church organization. Participating in these internship opportunities will give you the advantage of experience when you start looking for the right ministry position for you after graduation.
To equip you for a successful academic journey, we provide dedicated facilities with state-of-the-art learning technology. Your divinity courses will be taught in our new Freedom Tower, which houses a 7-projector immersive classroom, an interactive room with teleconferencing abilities, and a homiletics lab where students can record and critique their own sermons.
While you are studying with the John W. Rawlings School of Divinity, you will benefit from one-of-a-kind resources like our rare book collection, including a sixteenth-century Torah scroll that is 111 feet long! You can also take a look at our functioning Gutenberg Printing Press replica showing how the Bible was originally distributed to the masses.
School of Divinity Dean Chat
The Resident Admissions team and the John W. Rawlings School of Divinity hosted an event as a part of the new Dean Chat series. Dr. Troy Temple, Dean of the School of Divinity (SOD) highlighted the 3 distinct departments in the SOD and their directors, who spoke to their respective areas of concentration. The event ended with a Q&A session where students were able to ask their own questions. Watch now:
Learn more about meeting requirements for licensure or certification in your state.