Liberty University Non-Discrimination Policy
Liberty University does not engage in unlawful discrimination or harassment because of race, color, ancestry, religion, age, sex, national origin, pregnancy or childbirth, disability or military veteran status in its educational programs and activities. Liberty University maintains its Christian mission and reserves its right to discriminate on the basis of religion to the extent that applicable law respects its right to act in furtherance of its religious objectives. 
The following persons have been designated to coordinate Liberty University's compliance with certain anti-discrimination laws: Coordinator of LU Online Disability Accommodation Support at (434) 592-5417 or luoodas@liberty.edu; Director of Disability Accommodation Support (Residential) at (434) 582-2159 or odas@liberty.edu; Executive Director of Title IX at (434) 592-4999 or TitleIX@liberty.edu.
---

School-Specific Non-Discrimination Policies
College of Osteopathic Medicine
Rawlings School of Divinity
---

Contacts
Russell Monroe (Title IX—Graduate & Online Students)
Deputy Title IX Coordinator
onlinecommunitylife@liberty.edu
(434) 592-6488
Laura Slagle (Title IX—School of Law Students)
Deputy Title IX Coordinator
lislagle@liberty.edu
(434) 592-3396
Linda Mintle, Ph.D. (Title IX—School of Osteopathic Medicine Students)
Deputy Title IX Coordinator
lsmintle@liberty.edu
(434) 592-7345
Steve Foster (Title IX/Disability—Employment)
Deputy Title IX Coordinator
HR@liberty.edu
(434) 592-7330
Erin Hagen (Title IX—Athletics)
Deputy Title IX Coordinator
ehagen1@liberty.edu
(434) 592-4951
Denny McHaney (Disability—Resident Students)
wdmchane@liberty.edu
(434) 582-2159
Edwina Berryman (Disability—Online Students)
luoodas@liberty.edu
(800) 424-9595
U.S. Department of Education
Office of Civil Rights (OCR)
400 Maryland Avenue, SW
Washington, DC 20202-1100
(800) 421-3481 (Customer Service Hotline)
(202) 453-6012 (fax)
(877) 521-2172 (TDD)
OCR@ed.gov
http://www.ed.gov/ocr
---

Additional Resources
What is Liberty University Online Academy (LUOA)?
Since the moment you found out you were going to be a parent, you've been planning for the future. You began to have dreams and goals for that little one. You understood that your responsibility was to protect, nurture, and train them in the way they should go. And that's why your student's education is important to you. With LUOA, you're not just homeschooling — you're transforming your home into a private Christian school. You want your student to have all the benefits of a private education while providing a Christian learning environment and value system. That's what we offer — the best of both worlds.
"Being a student at LUOA gave me a lot of freedom to make my own schedule, which I really loved. I was able to go at my own pace, and therefore spend my extra time pursuing things that I truly enjoyed."
"When I was going through a hard time, my advisors were willing to work with me on assignments, and prayed for me when I was struggling."
"LUOA prepared me when I started at Liberty, because I was challenged in high school to work harder."
"I absolutely enjoyed everything about LUOA. If I had to pick one thing, I would say that I love how the teachers care for the students and are always ready to help."
"Dual enrollment allowed me to get some college credits done before I went to Liberty."
---
You're not alone – we're in this together.
Taking charge of your child's education shouldn't leave you feeling stranded. At LUOA, we have experts ready to help so you don't have to go it alone.
By partnering with us, you will have access to:
a personal advisor
teachers with real office hours
subject specialists
phone and chat support
If you have a high school student, you can even give them a jump-start on college with dual enrollment classes! This allows your child to earn both high school and college credit for one course, saving you money while helping them take their education even further.
We are nationally accredited through ACSI and AdvancEd, with enhanced course options approved by the NCAA Clearinghouse for Division I athletic program participation.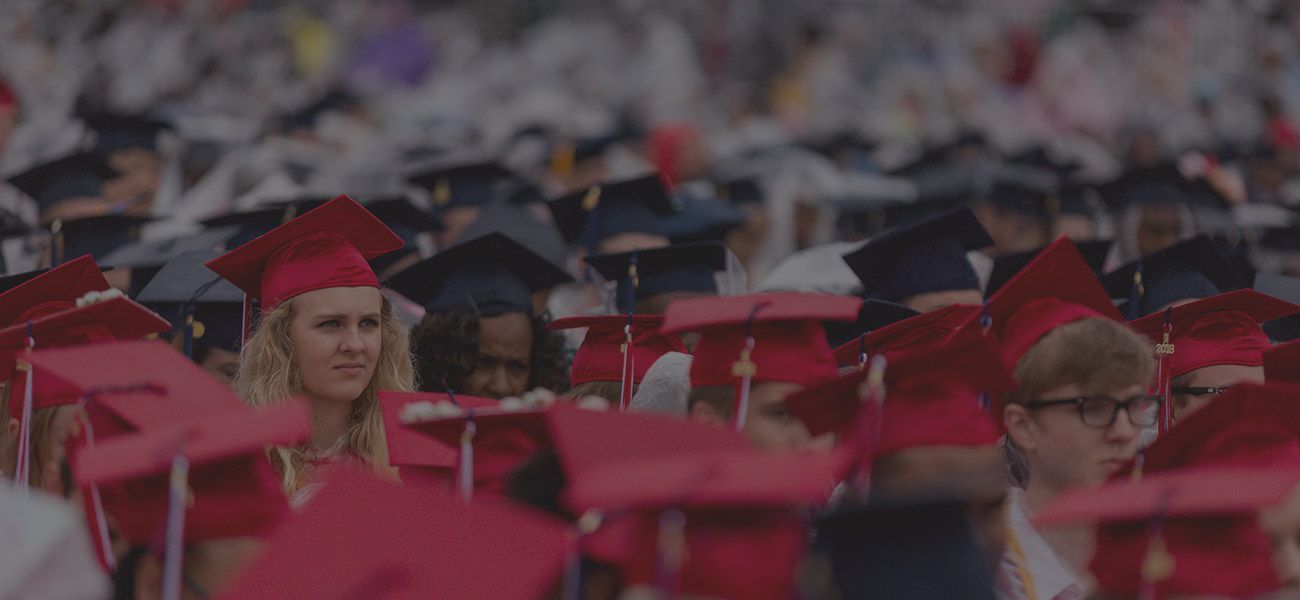 Build your student's future – we'll give you the tools!
Payment Plan Options
We offer interest-free, monthly payment plans for a nonrefundable $50 fee.
Family Discount
We offer a 10% discount for families who enroll a third student and any student after.
Other Discounts
We offer other discounts for military, missionary, and pastoral families. We also offer an Emergency Response Personnel discount.
Contact one of our Admissions Counselors for more information by calling (866) 418-8741.
Frequently Asked Questions
Didn't find the answer you were looking for? Request information and we'll reach out to answer your questions directly.
What is the parent's role versus the teacher's?
How do students communicate with an Academy teacher?
What is a typical school day like?
How long does the enrollment process take?
Does LUOA periodically send report cards or progress reports?