It's one thing to see a problem — and another to act quickly and solve it.
Proper training in the midst of a crisis is critical when it comes to saving lives. No one knows that better than you.
But proper training is just as critical in the boardroom, classroom, and courtroom as it is on the scene of a crisis, when it comes to leading those who save lives. And those who lead effectively can make the difference between disaster and a positive ending when the pressure is on.
The skills you've cultivated as a First Responder — thinking on your feet, seeing what others miss, putting the important pieces together — make you a valuable asset to any response team. Furthering your education will only broaden that skillset, expanding your opportunities to bring greater value and save the day.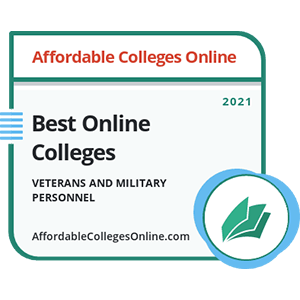 Liberty University has been designated a National Security Agency and Department of Homeland Security Center of Academic Excellence for Cyber Defense Education (NSA/DHS CAE-CDE) for the Bachelor of Science in Information Technology with Data Networking and Security specialization.*
Additionally, if you've received FBINAA training, we can help you turn that experience into college credit!
*Liberty plans to submit other cybersecurity programs for this designation over the next two years.



At Liberty University, our 25% tuition discount for First Responders (stackable with most of our military rates) applies to all of our 450+ online degrees — from the associate to the doctoral level — in these and other relevant academic areas:
Law Enforcement
Criminal justice (A.A., B.S., M.A., M.S., Ph.D., Grad certificate)
Cyber security (B.S., M.S.)
Public policy (M.A., Ph.D.)
Homeland security (B.S., M.S., Ph.D.)
Criminal or forensic psychology (B.S., M.S.)
Fire Safety
Fire administration (B.S.)
Business (A.A., B.S., M.B.A., D.B.A.)
Public administration (B.S., M.A., M.P.A., M.S.)
Law (B.S., LL.M.)
Medical
Nursing* (RN-BSN, M.S.N., D.N.P., P.M.H.N.P.)
Healthcare management (B.S., M.B.A., D.B.A.)
Counseling (A.A., B.S., M.A., Ed.D.)
Public health (M.P.H.)
*Students must have already earned their RN license before beginning these programs.
You Can Make the Difference
Our society depends on you and the safety you provide. At Liberty University, we are grateful for the work you do, and want to help you expand your influence. So our 25% First Responder tuition discount makes it possible for you to get the education you want to seek promotion, enhance your credentials, or go in a new direction with your career — for less.
Speed is important in your line of work, so we'll also assess your training, previous education, military background, and on-the-job experience to evaluate what can translate into college credit. You may be able to get through your program faster than you thought.
And because Liberty's seasoned faculty teaches from a Christian worldview, you can be confident your classes will be grounded in integrity and taught by men and women who have real life experience making the tough calls. You'll learn to influence strategies and policies, train the next generation of elite protectors, or bring a new perspective to the field.
So whether you're looking for an education to "fall back" on or one that will take you farther in your career — to local, state, or federal levels — a degree from Liberty can get you there. Proper training does make all the difference.