Behavioral Sciences — Portugal
Drs. Fred Volk and Fred Milacci, along with doctoral student Jennifer Smith Ramey, participated in the World Conference on Qualitative Research in the Algarve, Portugal, Jan. 25-27, joining scholars from over 40 countries.
The group presented its ongoing work in evaluating grants awarded to Horizon Behavioral Health, a local agency that develops and implements evidence-based services to help increase years of life and reduce disparities in health outcomes among adults with serious mental illness and substance use. Volk was the co-principal investigator and project evaluator on an $800,000 grant Horizon received from the Health Resources and Services Administration in 2021, and he fulfilled the same role in 2022 for a $500,000 grant from the Bureau of Justice Assistance.
Read the full story at Liberty.edu/News
---
History, Law, Government — Israel
Four professors visited Ariel University in Ariel, Israel, in November for "The Holocaust and Genocide in the 21st Century" conference, which featured conversations about the history, Christian philosophy, and modern-day prevention of genocide in different parts of the world.
Law professor Yuri Mantilla, history professor Dr. David Snead, and government professors Edna Udobong and Dr. Kahlib Fischer met with faculty from the U.S., Israel, Poland, the Czech Republic, and other countries to discuss how crimes against humanity on a global scale can be prevented. The four formed a panel that provided biblical perspectives on genocide with past and modern-day examples, including the Old Testament invasion of Canaan, the Holocaust, and the Christian reconciliation in Rwanda.
Five government and law students delivered virtual presentations on their research of modern-day locations for current and potential genocides, which included East Timor, Guatemala, Iraq, Myanmar, and Sudan. Students have been conducting the research as a team since 2021.
Read the full story at Liberty.edu/News
---
Engineering — Thailand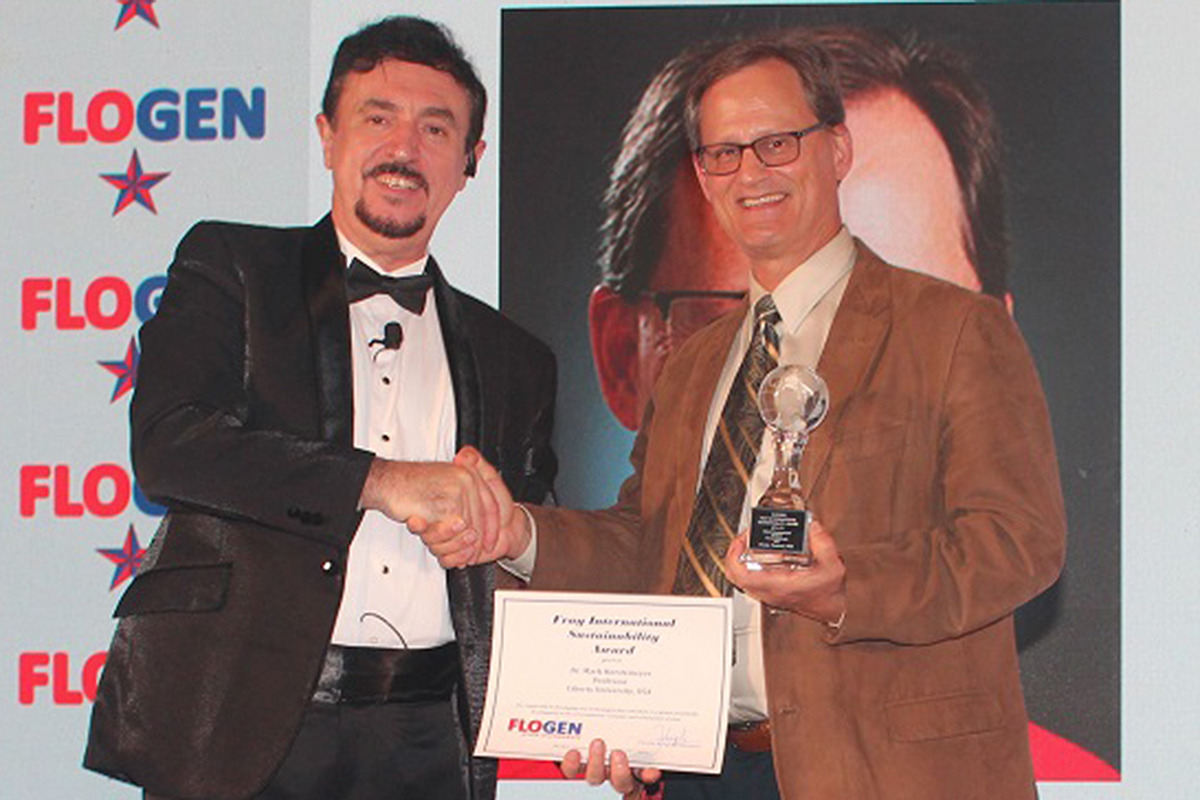 School of Engineering Dean Dr. Mark Horstemeyer was honored at the Nov. 27-Dec. 1 Sustainable Industrial Processing Summit (SIPS) International Conference in Phuket, Thailand, which focused on sustainability through science and technology. In addition to receiving the Flogen Fray International Sustainability Award, Horstemeyer became the namesake of an event that addressed multiscale material mechanics and sustainable applications, now known as the Horstemeyer International Symposium. The award was based on his advancements chronicled in "Integrated Computational Materials Engineering (ICME) for Metals: Using Multiscale Modeling to Invigorate Engineering Design with Science" (2012), and a follow-up book in 2018 on ICME.
The event was held in honor of 1998 Nobel Laureate winner Ferid Murad, a Christian pharmacologist from Indiana. The conference featured plenary talks from Murad and eight other Nobel Prize winners from around the world.
Read the full story at Liberty.edu/News