Faculty & Staff
Faculty
Contact Honors Department faculty and staff members by emailing: honorsprogram@liberty.edu
See all Program Directors listed by school and program name.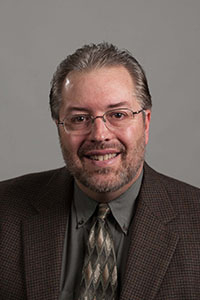 Dr. Jim Nutter
Honors Director
Quiz Bowl Coach
Professor of English
As a member the Department of English, Dr. Nutter currently teaches courses in American Literature as well as in the Modern Novel and American Novel; for Honors, he frequently teaches seminars in Composition and Rhetoric (ENGL 101), Composition & Literature (ENGL 102), and American Literature I & II (ENGL 201 & 202), as well as HONR 495-Senior Honors Thesis.
He received his doctorate in English from the University of Mississippi in 1993; he also earned an M.Ed. in 2004 from the University of Virginia with a specialization in Gifted Education.
Dr. Nutter previously taught at Marshall University where he received his master's degree. He met his wife Laurie, a former LU professor for 30 years, at Tennessee Temple University where they both received their undergraduate degrees in English in the early 1980s.
As the Liberty Quiz Bowl coach, he has led his team to 11 Big South Conference championships in 13 years, with his team also finishing 14th in the nation in 2015. In recent years, his Liberty teams have defeated schools such as Princeton, UPenn, Johns Hopkins, William & Mary, UVa, Duke, Ohio State, Michigan, North Carolina, South Carolina, Maryland, Kentucky, Alabama, and Auburn.
Away from campus, Dr. Nutter is very active at Gospel Community Church Rivermont, serving as a Sunday school teacher, cook for Men's Ministry breakfasts, and barista for the church's coffee bar. When not in the LU classroom or at his church, he enjoys pop-up camping, trout fishing, driving his Jeep, attending LU sporting events (football, basketball, baseball & softball), and watching Orioles baseball.
---
Mr. Chris Nelson
Assistant Director of Honors
Associate Professor of Theatre Arts
Professor Nelson holds an M.F.A. in Acting from Regent University. While in the LU classroom, he teaches Acting I, Acting II, Drama in the Church, Introduction to Motion Picture Directing, and Acting for Film and HONR 495 Senior Honors Thesis. If you plan to produce a creative project for your Honors thesis, he will oversee it.
Professor Nelson's recent directing credits include Little Women, Charley's Aunt, and Everyman. He has received Kennedy Center American College Theatre Merit Awards for excellence in directing for Little Shop of Horrors, Ragtime, The Man Who Came To Dinner, and Everyman.
---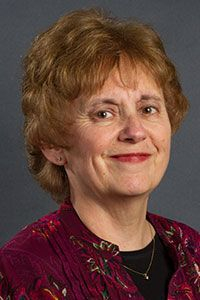 Dr. Marilyn Gadomski
Assistant Honors Director
Professor of Psychology
Dr. Marilyn Gadomski teaches Child Psychology and Foundations of Learning, along with advising psychology interns in residence and online programs.
She works with Honors students in several capacities, including Alpha Lambda Delta (Freshman Honor Society), Psi Chi (Psychology Honor Society), and students conducting empirical research in the Honors program.
She earned her Ph.D. in Child Development from Virginia Tech and Master's degrees in Early Childhood Education and Educational Administration from the West Virginia College of Graduate Studies.
Her priorities are established in the order of serving God, her family, and the students; this focus allows mental energy for each without sacrificing the others. Activities outside of Liberty center around TRBC and music, her husband Geary, time with their children's families and the grandchildren, and mentoring with students and friends.
Life is good when it can be shared.
---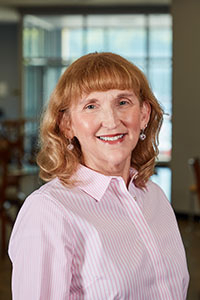 Dr. Cindy Goodrich
Assistant Honors Director
Professor of Nursing
Dr. Goodrich was saved at the age of 23. She is a member of Thomas Road Baptist Church which was started by Dr. Jerry Falwell and feels blessed to be able to attend such a wonderful church. Dr. Goodrich has been a registered nurse for over 40 years. She initially graduated from a diploma program in Poughkeepsie, New York, completed a BSN at Russell Sage College in Troy, New York, earned a MSN at the University of Virginia, Charlottesville, Virginia, a certificate in gerontology (postgraduate's) at Lynchburg College, Lynchburg, Virginia, and a doctorate in education from the University of Sarasota, Sarasota, Florida. She has worked in various nursing roles including staff nurse, nurse manager, nurse educator, clinical nurse specialist, Magnet™ Program Director, and Research Coordinator.
Dr. Goodrich has taught med-surg, pharmacology, community health, undergraduate research and one of her favorites, pain management. She is currently certified as a Certified Nurse Educator (CNE) through the National League for Nurses. Her areas of research interest include pain management, leadership, and education topics. She enjoys exercising (especially aqua aerobics) and cooking.
---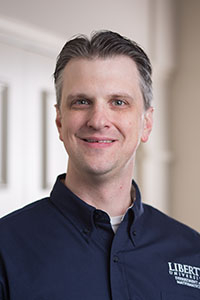 Dr. David Schweitzer
Assistant Honors Director
Associate Professor of Mathematics
Dr. Schweitzer teaches a variety of general education math courses residentially and online, as well as upper-level math courses in probability and statistics. A graduate of Liberty's Honors program (1999), he considers his honors work to have been a helpful first step in his academic career.
Subsequent to his graduation from LU, he spent a brief time in industry working as both an actuarial analyst and a software engineer. Realizing that teaching was his true calling, he soon returned to school and earned his Ph.D. in Industrial Engineering from Lehigh University four years later. Prior to returning to Liberty, Dr. Schweitzer held full-time faculty positions along with administrative titles at in the University of Arkansas system and the University of Central Florida.
He and his wife have three children, to whom he is currently teaching piano. Over the years, Dr. Schweitzer has played both keyboards and drums for his church's worship team. He thoroughly enjoys playing games with his family, though he may take them a bit too seriously at times.
---
Dr. Emily Knowles
Associate Professor
Dr. Emily Knowles serves as an online chair at Liberty University and is the program director for the MS Marketing program. She began her career in business and has specialized in this area with a focus on marketing. She has been teaching college-level courses since 2011. In addition to her academic role at Liberty, she served as the Coordinator of Academic Operations for Undergraduate Programs from 2011-2013, where she assisted with the oversight of the university's budget and procurement, faculty hiring and evaluation, and new administrative initiatives. Today, Emily enjoys mentoring undergraduate, graduate, and doctoral students in research and marketing.
---
Staff
Mrs. Kelly Pinkham
Honors Senior Administrative Assistant

Mrs. Pinkham has been at Liberty since 2015 and has worked in the College of General Studies, College of Arts & Sciences Administrative office, Department of English, and is now the Senior Administrative Assistant for the Honors Program.
When not in the office, she can be found spending time with her husband Brian and their two adult children, Lydia and Landon. One of her favorite pastimes is riding along Virginia's Blue Ridge Parkway — she and Brian even got engaged at the top of the Peaks of Otter! She's also very active at Forest Baptist Church serving on the Ministry Investment Plan committee, volunteering as the Recording Secretary, and singing in the choir.