Dr. Davis McGuirt, D.V.M.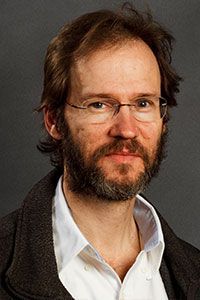 Associate Professor of Biology
(434) 582-2485
dmcguirt@liberty.edu
Center for Natural Sciences, Room 348
Education
M.Div., Southeastern Baptist Theological Seminary
D.V.M., University of Georgia
B.S. in Biology, Furman University
Biography
Dr. McGuirt practiced vet medicine full-time for 4 years in Goldsboro, NC.
Dr. McGuirt taught high school for one year in North Carolina, then taught at Houghton College in western New York for three years before coming to work at Liberty in the Biology Department.
Courses Taught
BIOL 213 Human Anatomy & Physiology I
BIOL 214 Human Anatomy & Physiology I Laboratory
BIOL 215 Human Anatomy & Physiology II
BIOL 216 Human Anatomy & Physiology II Laboratory
BIOL 224 General Biology I