Dr. Crystal Passburg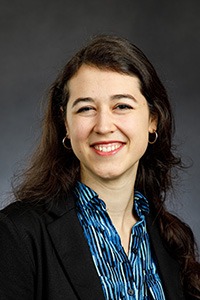 Assistant Professor of Biology
cdpassburg@liberty.edu
(434) 582-3221
Center for Natural Sciences, Room 118B
Education
B.S. in Biology, Bryan College
M.S. in Biomedical Science, Liberty University
Ph.D, in Anatomy & Cell Biology, Liberty University
Biography
Dr. Passburg completed her bachelor's degree in Biology at Bryan College where she discovered her passion for teaching.  After graduating, she pursued her Master's degree in Biomedical Science at Liberty University, followed by her Ph.D. in Anatomy & Cell Biology.  Her doctoral research examined undocumented cardiovascular disease in cadaveric donors and investigated the use of formalin-fixed tissue for identification of genetic risk factors for heart disease.  She currently teaches Anatomy & Physiology and other related courses at Liberty University where she enjoys introducing her students to the wonder of God's creation and the intricate ways that the truth of God's Word can be seen in the things He has made.
Courses Taught
BIOL 102 Principles of Human Biology
BIOL 213/214 Human Anatomy & Physiology I
BIOL 215/216 Human Anatomy & Physiology II
BIOL 224 General Biology I Lab
BIOL 225 General Biology II Lab
BIOL 301 Genetics Lab
BIOL 330 Histology Lab
BIOL 497 Special Topics in Biology: Cadaver Lab
BIOM 513 Human Gross Anatomy Lab
Publications
Passburg CD, Mitchell DM, Miller PM. 2019. Prevalence of Undocumented Cardiovascular Disease in Male and Female Cadaveric Donors. International Journal of Medical & Health Research (5(12): 115-117.