Dr. Abigail Solitro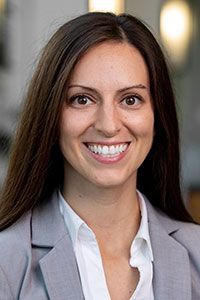 Assistant Professor of Biology
(434) 582-2938
asolitro@liberty.edu
Center for Natural Sciences, Room 151
Education
Ph.D., Van Andel Institute Graduate School
B.S., Ferris State University
Biography
Dr. Solitro's doctoral work investigated novel therapies for non-small cell lung cancer targeting a cellular recycling process called autophagy. Dr. Solitro is passionate about the prevention of and treatment for cancer.
Courses Taught
BIOL 224 Introductory Biology Lab
BIOL 415 Cell Biology Lab
Publications
Solitro, A.R., & MacKeigan, J.P. (2016). Leaving the lysosome behind: novel developments in autophagy inhibition. Future Medicinal Chemistry, 8(1), pp 73-86. doi: 10.4155/fmc.15.166.