Former Pence chief of staff visits government classes
By: Liberty University News Service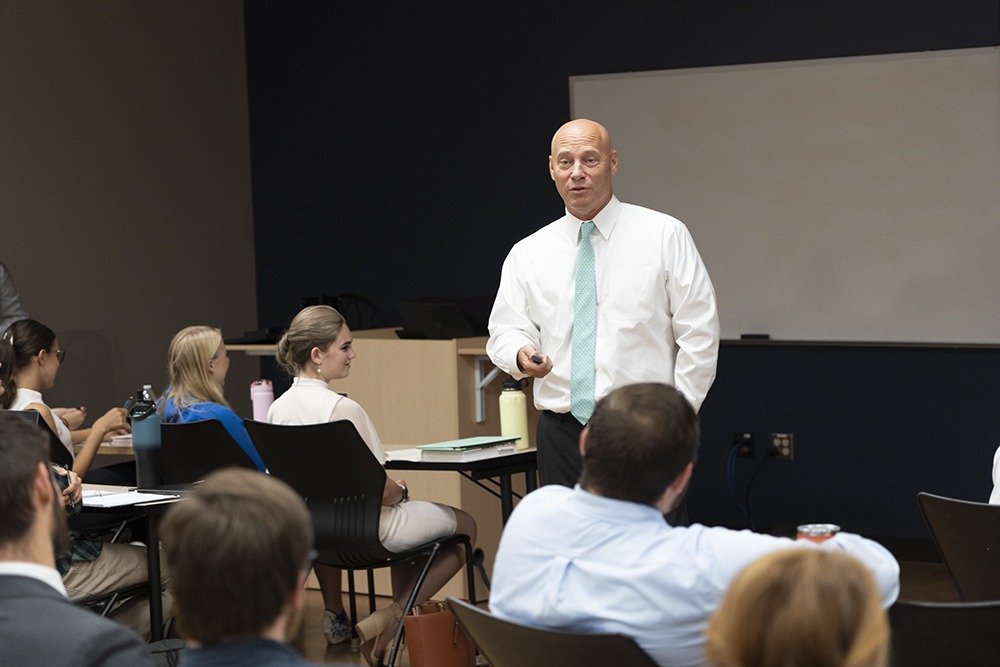 Marc Short, former Chief of Staff to the Vice President of the United States, was a guest lecturer in multiple government classes last week, addressing key current issues like federalism, taxes, and inflation. His visit directly followed Mike Pence's Convocation address on Wednesday, Sept. 14, when the former vice president encouraged students to be faith-focused leaders, outspoken Christ followers, and informed United States citizens.
"I love my time down here," said Short, who served as Mike Pence's Chief of Staff from 2018-21 and regularly visits Liberty. "It is such a blessing to me to be around kids with such great faith. As a dad of two college students and one high school student, it's just heartwarming to be here."
Last week's visit was the second time this year that Short has lectured in government classes. He previously visited Liberty in February. Both visits were facilitated by the Helms School of Government.
"It's just different being here," Short said. "It's different being in a school environment where kids are so joyful and grounded in their faith. I think we've had a lot of really good conversations after class."
Visit Liberty University News Service for the full story.