Pompeo headlines Military Appreciation Convocation, outlines four virtues Christians should embody
By: Liberty University News Service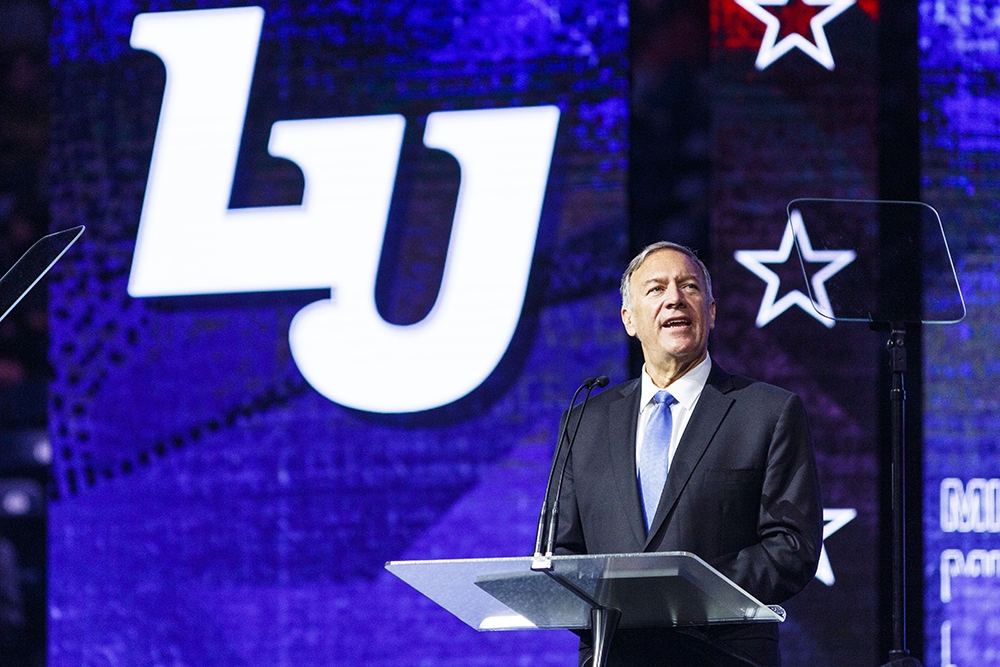 Liberty University welcomed former Secretary of State Mike Pompeo to the stage on Friday for its Military Appreciation Convocation, where he spoke on American exceptionalism, the dangers of wokeness, and summarized four virtues that Christians should embody: vision, hope, gratitude, and forgiveness.
Pompeo's visit comes as Liberty celebrates veterans, active military, and their families for Military Appreciation Month. Prior to his diplomatic career, Pompeo served in the U.S. Army. Following his extensive career in the military, Pompeo served as a United States Congressman, representing Kansas (2011-17). He was later selected to become the director of the Central Intelligence Agency (CIA) under President Donald Trump (2017-18), and most recently he served as the 70th United States Secretary of State (2018-21).
"It's an honor and a lot of fun for me to be here with you today," Pompeo said. "As a former soldier myself, to honor those in the military as you have done today, is something you should be very proud of."
Thomas Road Baptist Church worship leader Charles Billingsley led the audience in singing the national anthem before Campus Pastor Jonathan Falwell recognized the more than 30,000 Liberty students who are serving or have served in the military, as well as their families.
Visit Liberty University News Service for the full story.