Administrative Staff

Justin Mercer
Deputy Diversity Officer
The Deputy Diversity Office reports directly to the Vice President for Equity and Inclusion/Chief Diversity Officer and oversees the daily operation of The Office of Equity and Inclusion.  His primary responsibility is to ensure that Liberty University maintains a high level of sustainability in the areas of retention and development of underrepresented students, faculty, and staff.  This role consists of interfacing with all protected class groups supported by the University.  In addition, this role works closely with the Office of Disability Accommodation Support and the Office of Equity and Compliance/Title IX.
---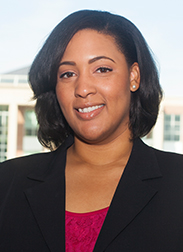 Jasmine McKinney
Director of Diversity Engagement
The Director of Diversity Engagement works alongside Liberty University offices and schools in order to enhance programming with cultural awareness. This effort creates outward-facing opportunities to bolster recruitment endeavors, reaching potentially underrepresented minority audiences with our goal of training Champions For Christ. Jasmine also oversees the Leadership Excellence and Academic Development Fellowship (LEAD), a mentorship program designed to prepare undergraduate students to excel in any environment through development in cultural competency. This program focuses on Character Development, Academic Support, Service Learning, and Family Involvement.
---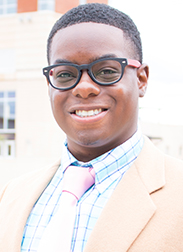 Shaq Cook
Associate Director of Diversity Engagement
The Associate Director of Diversity Engagement is responsible for cultivating strategic partnerships through community outreach initiatives. This position oversees innovative engagement opportunities for the dual-purpose of goodwill and student recruitment. Shaq oversees the Pastoral Community Outreach Scholarship that gives Pastors and Ministers in Central Virginia the opportunity to attend Liberty University Online, tuition exempt. Shaq also provides assistants for community-based projects to better serve the city of Lynchburg.
---