Administrative Staff
Samantha Newton
The Assistant Director of Operations is responsible for the oversight of the day-to-day management of the department to ensure effective and efficient operations. This position manages all facilities, including scheduling on 25Live, acts as the budget coordinator, supervises staff retention efforts. This position serves as first-line staff, greeting department guests and answering the phone.
---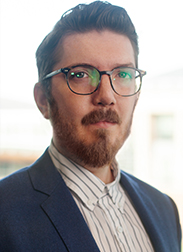 David Shinkle

The Associate Director of Visual Communications oversees the direction and production of all print and online materials, videos, ad distribution, social media and web development. This position creates strategic marketing and is the department liaison to the university's marketing department to adhere to overarching Liberty University branding standards.
---
Quan McLaurin

The Associate Director of Student Engagement is responsible for a variety of opportunities geared toward increasing students' cultural competency – awareness, knowledge, and skills. This position oversees the following recognition months: Hispanic Heritage Month, African American History Month and Women's History Month. This position works with academic departments on speaker's bureau and is the liaison for multicultural clubs on campus. This position serves as the department's assessment coordinator.
---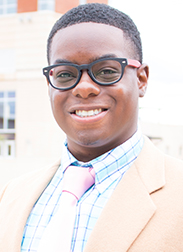 Shaq Cook

The Associate Director for Community Engagement is responsible for cultivating strategic partnerships through community outreach initiatives. This position oversees innovative engagement initiatives for the dual-purpose of goodwill and student recruitment.
---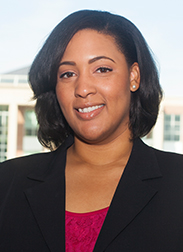 Jasmine McKinney

The Administrative Assistant reports directly to the executive director and provides administrative and departmental support. This position assists in the oversight of the Multicultural Advisory Board, a volunteer committee and also oversees special projects as assigned. This position serves as first-line staff, greeting department guests and answering the phone.
---