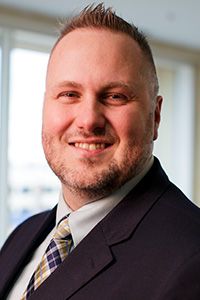 Professor, Coordinator for Residential Doctoral Programs
Dr. Ronnie Campbell has been involved in higher education since 2006, teaching courses in theology, philosophy, and apologetics. His research interests include God's relationship to time, the problem of evil, the doctrine of the Trinity, and religious doubt. He is the author of For Love of God: An Invitation to Theology (Emeth Press) and Worldviews and the Problem of Evil (Lexham Press). 
Dr. Campbell enjoys playing guitar, reading science fiction, and drinking coffee. He and his wife, Debbie, live in Gladys, VA, with their four children.
Education
Ph.D., Liberty Baptist Theological Seminary
M.A.R., Liberty Baptist Theological Seminary
M.A., Liberty Baptist Theological Seminary
B.A., The Moody Bible Institute