Admissions
Practicing Law Isn't Just a Career, It's a Calling
At Liberty Law, we champion your success. We will equip you with the values, knowledge, and skills needed to inspire your peers, innovate the profession, and impact the world.
Admission Requirements
Registration for the LSAC Credential Assembly Service (CAS)
Admission application, which includes a personal statement
Law School Admission Test (LSAT) score
One letter of recommendation
Résumé (optional)
Undergraduate and graduate transcripts

Join Us
Learn how Liberty Law can help you find your passion for law and your purpose for life.
Liberty Law
Why Liberty?
At Liberty Law, we integrate the theory behind the law with the skills necessary to apply it effectively. You'll develop expert communication skills as you learn to read comprehensively, write clearly, and speak persuasively.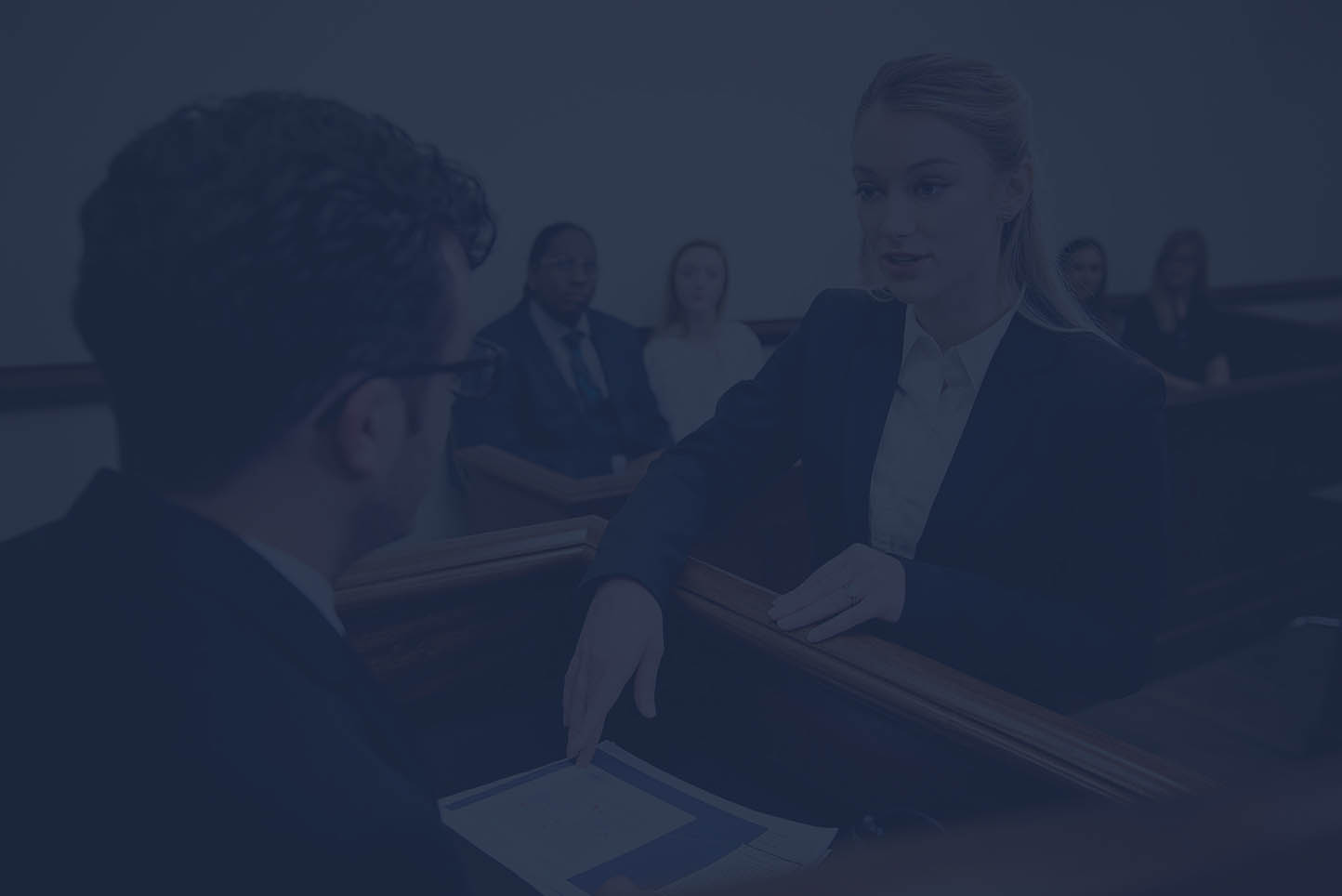 Lawyering Skills
Academic Support Programs
Achieve your full potential with the academic support program, designed to help you with class preparation, class participation, and post-class review prior to taking law school examinations. The program offers one-on-one tutorials to help you absorb course material and apply classroom knowledge to law school examinations. You can also take workshops on case briefing, note taking, time and stress management, outlining, and exam preparation.
Center for Legal Writing
Skills learned at the Center for Legal Writing can help you develop and enhance your writing techniques to become a more persuasive communicator. Strong writing skills will benefit you at every turn of your academic and legal career.
Law Centers & Clinics
Center for Prosecution
Find in-depth instruction at the Center for Prosecution, the nucleus for prosecution law education and training. Resources are available to students, state and federal prosecutors, and law enforcement personnel. Engage in round table discussions and workshops based on current criminal justice and prosecution law topics.
Constitutional Litigation Clinic
Add real-life experience to your résumé with the Constitutional Litigation Clinic, where you can represent actual clients and share the responsibility of managing a case under the direct supervision of constitutional litigation attorneys. You'll learn civil procedure, evidence, substantive law, law office management, ethics, and professional responsibility.
Prosecution Clinic*
Explore summer and fall externship opportunities in the Bedford, Va., Commonwealth's Attorney's Office. You'll develop case strategy, conduct legal research, write motions and briefs, interview witnesses, and give oral arguments under the direct supervision of a former criminal prosecutor and a local commonwealth attorney.
*In conjunction with Virginia Commonwealth's Attorneys
Intellectual Property Clinic
Students in the Intellectual Property Clinic help real clients solve intellectual property problems. The clinic primarily assists start-up businesses, veteran-owned businesses, and Christian ministries with trademark, copyright, and trade secret issues. This includes counseling such clients on things like product naming, brand identification, protecting creative works (literature, music, movies, artwork, and software), and protecting client lists and other confidential information. The clinic is certified by the United States Patent and Trademark Office ("USPTO") for trademark practice. Under the supervision of the clinic director, students conduct trademark searches, counsel clients on trademark protection, and file trademark applications with the USPTO.
Center for Trial Advocacy
Get hands-on training in all areas of courtroom practice with our Center for Trial Advocacy. With your newly acquired trial skills, you may be qualified to compete in regional and national trial and arbitration competitions.
Liberty Center for International Human Rights
Develop your passion for humanitarian issues through the Liberty Center for International Human Rights Law. The Center focuses on the restoration and integration of the Christian perspective of human dignity as the foundation for the advocacy of fundamental human rights including the right to life, the right to family, and the right to religious liberty.
Virginia Legal Aid/Pro Bono Clinic*
Take advantage of Liberty Law's partnership with Virginia Legal Aid Society (VLAS) and gain courtroom experience under a third-year practice certificate while earning credit and gaining a greater understanding of pro bono, low bono, and legal aid work. Students have the opportunity to work on numerous legal issues including Virginia landlord and tenant law; public benefits denials and terminations (such as SNAP and TANF); the Virginia Employment Commission and unemployment law; debt collection and defenses; and permanent protective orders in domestic violence cases, while providing legal services to clients who could otherwise not afford counsel.

Supreme Courtroom
The 330-seat courtroom contains the only known replica of the U.S. Supreme Court bench, accurate down to the angles and measurements.
The Supreme Courtroom is used for the moot court, mock trials, law Convocations, and special events.
It is a daily reminder of our mission to seek to restore and uphold the rule of law.
Join Us
Learn how Liberty Law can help you find your passion for law and your purpose for life.
Academics & Faculty

Our Commitment
At Liberty Law, we're committed to making sure you have a strong academic foundation that will drive you to become a confident and compassionate lawyer. We provide a quality legal education by integrating traditional courses of law with practical skills — all in a faith-based context.
In our nationally recognized Lawyering Skills program, you'll learn to communicate clearly, think critically, and provide practical legal solutions — skills that equip you to walk into any law office in the country and immediately make an impact. Our rigorous curriculum is just one reason why Liberty Law graduates continue to perform exceedingly well on the bar exam. In 2021, first-time takers scored more than 10% higher than the national average.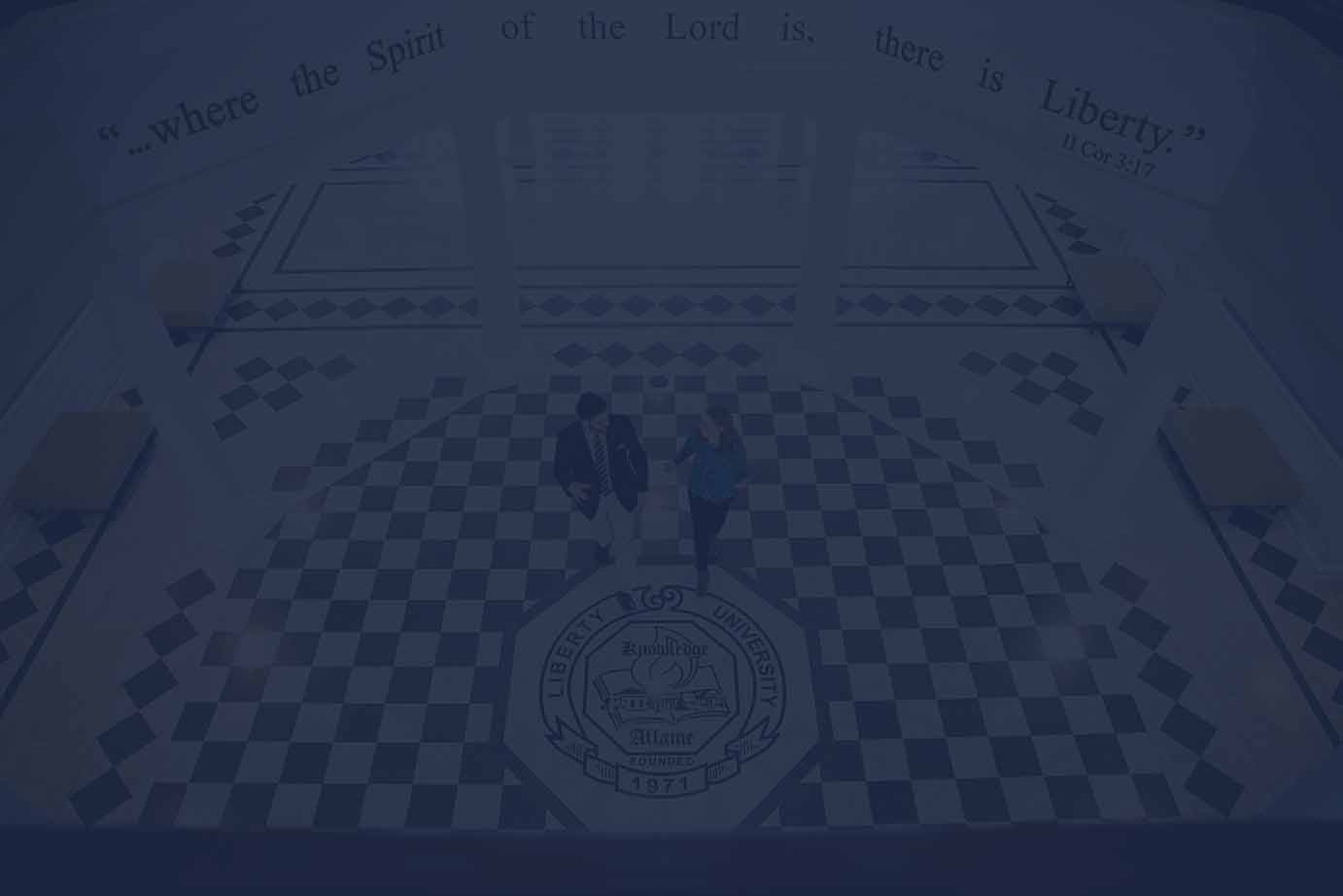 J.D. Certificates of Concentration
In addition to these certificates of concentration, we have a bustling student body with over 15 student organizations
Advocacy
Appellate Advocacy
Business Law
Constitutional Law
Criminal Justice
Family and Juvenile Law
International Law
Planning
Property
Taxation
Trial Advocacy
Wealth Management and Financial Planning
Dual Degrees
Augment your law degree and expand your career options with an additional degree through Liberty University. With five dual degree programs to choose from, you can combine credits toward the completion of another graduate degree and earn both Juris Doctor (J.D.) and a master's degree in as little as 3 years.
Master of Arts in History (M.A.)
Master of Arts in Public Policy (M.A.P.P.)
Master of Arts in Theological Studies (M.A.T.S.)
Master of Business Administration: 36-hour track (M.B.A.)
Master of Divinity: General track (M.Div.)
Accessible Experienced Faculty

Receive Individualized Attention With Our Low Student-To-Faculty Ratio.
We pride ourselves on the relationship between students and faculty. Our professors devote substantial time to serving students as professional mentors and spiritual role models. All faculty have open-door policies and value opportunities to consult with students one-on-one. A community of scholars, they are deeply committed to the search for knowledge through meaningful legal scholarship, but never at the expense of their devotion to championing the academic success and professional development of each student. Liberty Law professors have held various esteemed positions, such as:
Authors
District attorneys
Experienced trial lawyers
JAG attorney
Nonprofit leaders
State law clerks
Federal law clerks
State appeals court and administrative law judge
State attorney general
Students and alumni alike testify to our faculty's success in merging exceptional academic training with support and encouragement.
Center for Career & Professional Development
The mission of the Center for Career & Professional Development (CCPD) is to equip law students and alumni with tools and skills essential for career development, to cultivate a lifelong commitment to professionalism and community service, and to promote regional and national awareness of the law school's distinctive program of legal study.
CCPD provides information on law firms, corporations, judicial clerkships, government agencies, and more. With the help of CCPD, graduates achieved a 90% or higher employment rate for the past three years. 
Services include the following:
Mock interviews
Résumé preparation, review, and evaluation
Job fairs & networking
Interviewing techniques and strategies
Individual career counseling sessions
Programs featuring practicing attorneys providing information and advice

Externships
Gain valuable experience in day-to-day practice while delving deeper into a particular legal field or area of interest. Practice locally, regionally, or nationally in a variety of legal settings with Liberty Law's comprehensive for-credit externship programs.
Get real-world legal experience with externships in:
Business
Civil Litigation
Constitutional law
Domestic relations/family law
Finance
International law
Judicial clerkships
Legal Aid
Media and entertainment
Private criminal defense
Prosecution
Public defense
Public policy
Join Us
Learn how Liberty Law can help you find your passion for law and your purpose for life.