2019-2020 Champion Staff
Emily Wood
Editor-in-Chief
ewood13@liberty.edu
Emily Wood is a journalism major from South Carolina. This is her first year as editor-in-chief for the Liberty Champion. She loves running, travel, podcasts, the Enneagram and all things America.
---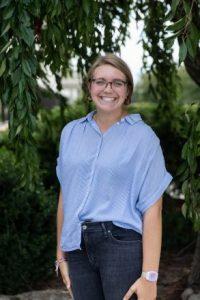 Hattie Troutman
News Editor
hatroutman@liberty.edu
Hattie is a junior studying Journalism and Government. She enjoys most outdoor activities, especially roller blading, and thinks Jane Austen is a genius.
---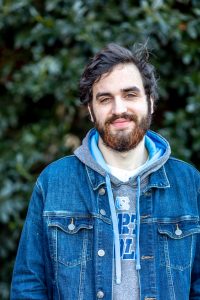 Benjamin Craft
Assistant News Editor and Web Editor
bcraft2@liberty.edu
Craft is a senior journalism major. This is his first year working for the Liberty Champion. He grew up in a military family, and has moved 11 times throughout his life. In his spare time, he enjoys watching sports and rock climbing.
---
Abby Bowman
Opinion Editor
abowman7@liberty.edu
Abby Bowman is a senior journalism major from Lancaster County, Pennsylvania. This is her first year as the Opinion editor for the Liberty Champion. When she's not writing for the Champion, she enjoys art, poetry, classic rock, spending time with friends, shopping and getting far too excited about NASCAR.
---
Jenna Crenshaw
Feature Editor
jmcrenshaw@liberty.edu
Jenna is a senior Journalism major and Psychology minor. In her spare time, she is probably multi-tasking and sipping an iced caramel macchiato from Bean Tree.
---
Savanna Graves
Assistant Feature Editor
slgraves2@liberty.edu
Graves is a journalism and strategic communications major from Texas. This is her first year as the assistant feature editor for the Liberty Champion. Graves loves her home state, politics and decaf coffee. When she's not writing for the Liberty Champion, she's riding for the Liberty Equestrian team.
---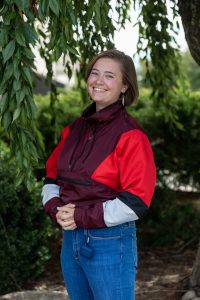 Emily Baker
Sports Editor
egbaker@liberty.edu
Emily is a senior journalism student with a minor in cinematic arts. She enjoys running, spending time with friends, all kinds of creative pursuits, and the Oxford comma. She's also a skilled Captain Marvel impersonator. The 2019-2020 year will be her second as the sports editor for the Champion.
---
John Nekrasov
Copy Editor
ydnekrasov@liberty.edu
John is the Section B copy editor and a junior in the journalism program. Born in Israel to a Russian dad and an American mom, he can be satisfied in essentially any situation as long as soccer is involved (or if someone distracts him with a theological conversation). When he graduates, John wants to be a reporter covering the English Premier League.
---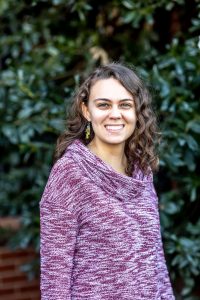 Rachel McClamroch
Copy Editor
rkmcclamroch@liberty.edu
Rachel is a journalism major from North Carolina. She is a lover of culture, and enjoys learning about history, literature and God's amazing grace.
---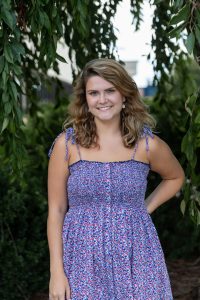 Liz Fitch
Photography Editor
ecfitch@liberty.edu
---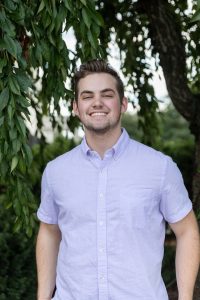 David Eppinger
Assistant Photo Editor
djeppinger@liberty.edu
David is a senior Strategic Communications major from Maryland. He is also pursuing a minor in Graphic Design.
---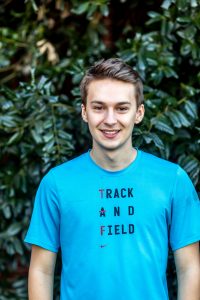 Mark Rio
Photo Archivist
mario@liberty.edu
---
Kaitlyn Bradshaw
Designer
kbradshaw9@liberty.edu
Kaitlyn is a graphic design major from Illinois. This is her first year as a graphic designer for the Liberty Champion. She loves watching TV (The Office, White Collar), movies (Marvel and comedies) and reading books.
---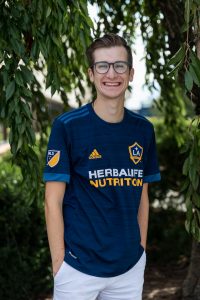 Chad Wylie
Assistant Sports Editor
cewylie@liberty.edu
---
John Simmons
Social Media Editor and Distribution Manager
jasimmons2@liberty.edu
John lives in North Hampton, NH and has four wonderful younger siblings. He is an unashamed New England sports fan, and often can be seen wearing a Tom Brady jersey. John has no fashion sense, is a Middle-Earth nerd, and a lover of all things fall.
---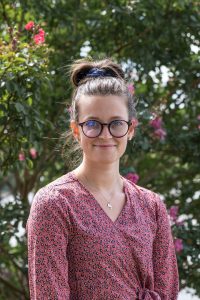 Virginia Peay
Social Media Editor
vlpeay@liberty.edu
Virginia Peay a senior at Liberty and is studying journalism. She loves to stay busy traveling, enjoying the local music scene and attempting to keep her plants alive. This is her first year as social media editor and contributes to the feature section as a writer.
---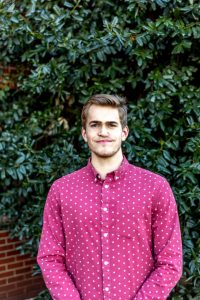 Christian Bedell
Digital Media Editor
cbbedell@liberty.edu
---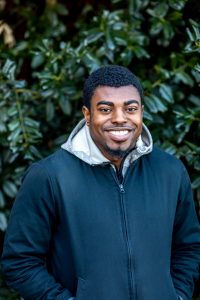 Lacroy Nixon
Designer
lnixon1@liberty.edu
Lacroy is a senior graphic design major. He is the president of Bridging the Gap Urban Ministries and of the Poetic Soul Association. He also enjoys powerlifting.
---
Dakota Ward
Designer/Office Assistant
dcward@liberty.edu
---
Emma Jean VandenBrink
Liberty Champion GSA
ejvandenbrink@liberty.edu