Students learn to ski and snowboard on the Mountain

Liberty Mountain Snowflex Centre held a demo with a few regular skiers and snowboarders at sunset on Saturday, Nov. 11. Liberty University students and College for a Weekend guests were able to rent out equipment and enjoy the slopes.
College for a Weekend allows high school students to experience being a Liberty student for a few days. Among many of the scheduled events was the opportunity to try out the mountain activities. Families that attended the event could go tubing, skiing and snowboarding.
Programming Coordinator Noah Alston prepares a group of snowboarders and skiers from the development and traveling team to participate in the demo every CFAW.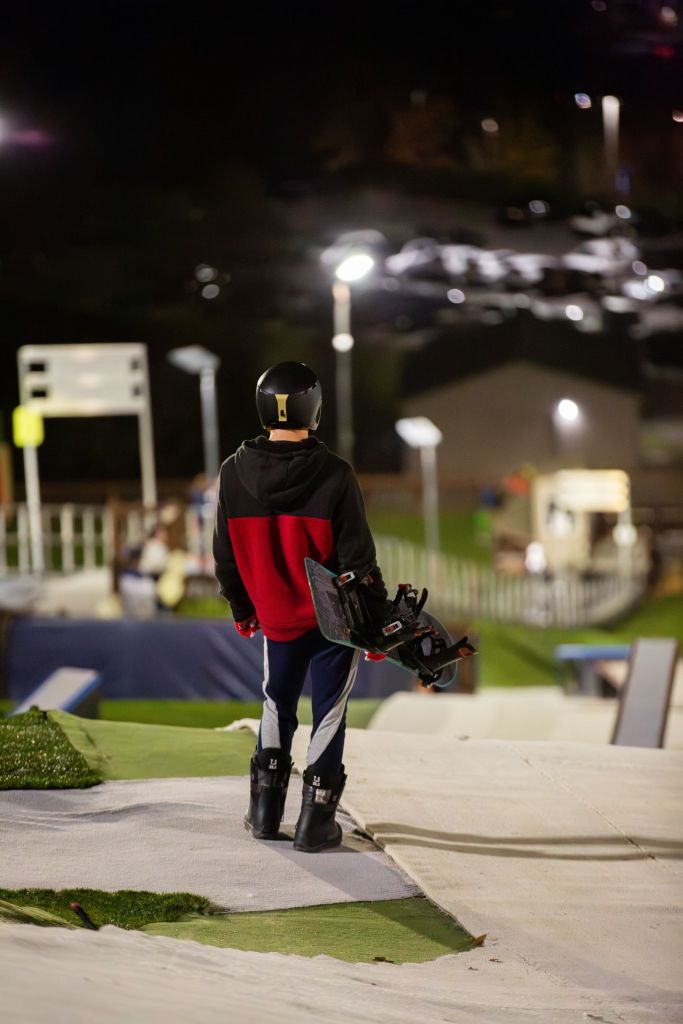 "Being up here, everyone is just as passionate about it. The second-best thing is the sunset," snowboarder Ben Graybill said.
Graybill is a senior studying financial planning and practices at Snowflex throughout the week. He enjoys competition and building relationships with friends. As he finishes up his school year, he wants to continue to become a better and more confident rider.
"If you want to do something you just have to get it done," Graybill said.
Madeline Morgan, programming manager at Snowflex, began by skiing and snowboarding before joining the Snowflex staff team.
"I grew up in Idaho and Colorado, and when I came here as a Liberty student, I was like, 'What is the closest thing to home?' And so, Liberty Mountain Snowflex was the way to go," Morgan said.
Morgan enjoys the community and coaching at Snowflex. Her role as a manager has helped her grow professionally and in her passions by voicing the student employees' needs.
"The diverse majors working all together — I just love it so much. It's a bunch of random people that come in, and I just decided to stick around," Morgan said.
Morgan said her favorite part about her job is the lifelong relationships that she has made throughout her years at Snowflex.
For more information on Snowflex, visit this website. 
Mella is a news reporter for the Liberty Champion