LU interdisciplinary studies program allows students to combine different areas of studies
Did you know that Liberty offers a degree allowing students to mix and match the subjects they want to study? It is the interdisciplinary studies degree (INDS), and it's Liberty's sixth-largest residential program with around 598 students each pursuing their own "personalized" degree built to fit their needs. 
The Liberty INDS major offers students who have a broad range of interests the opportunity to combine two or three different areas of study into a single major. Through this, students can become equipped to enter niche careers that they tailored their degree to target, or to have a broad range of skillsets that can help them stand out in their field.
Alexander Mason, the chair of the Department of Interdisciplinary Studies, explains that while most students thrive with a "mono-disciplinary" degree, others do not feel that a single area of study captures the entirety of their future aspirations. They see the interdisciplinary degree as the launchpad they need for success.
"Many of the students we talk with have specific career goals. They often discover that studying in more than one area equips them with a unique and comprehensive skill set, better preparing them for their dream job," Mason said.
Some students also have switched to an INDS major after realizing that their interests changed, allowing them to keep the credit for classes they have already taken while also pursuing another area of study. No matter why a student chooses the degree, all students meet with an advisor to help them decide what areas they are passionate about and craft a path to graduation and a future career in those areas.
"I doubt that there would be any two DCPs (Degree Completion Plan) that are exactly alike … I think that is a testament to the level of customization that is possible within this degree," Mason said.
Because of the diversity of classes that INDS majors take, it can sometimes be hard to find community with a specific cohort like many other degrees may have. However, several opportunities have been created in order to help students interact, network and build friendships with other INDS majors. Some of the measures taken include creating an interdisciplinary honor society, a journal that showcases work by INDS students, hosting events and creating collaborative areas for the students to hang out at.
The president of Chi Iota Sigma (the INDS Honor Society), Lorelle Phillips, combined family and consumer sciences, behavioral sciences and fine arts along with minors in psychology and dance in order to eventually serve children through the fine arts.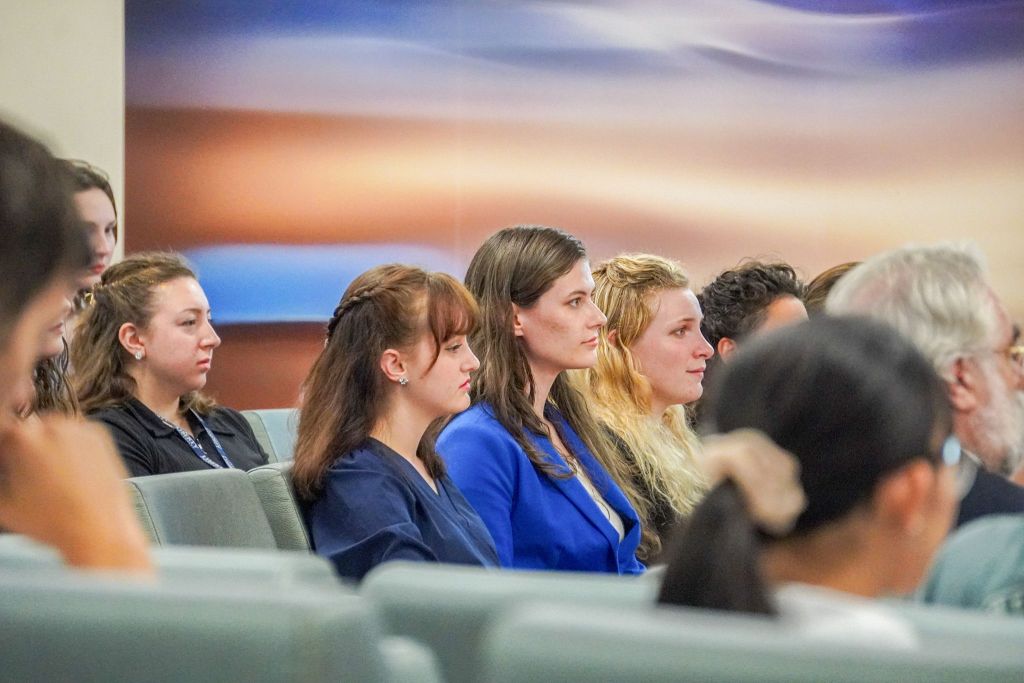 "I feel like because of my degree, I've gotten a well-rounded education in all of those areas," Phillips said.
Another INDS student, Mary Katherine Flage, is the editor for the sciences section in the newly created INDS academic journal called "NEXUS." She believes that God allowed her to combine her studies of fine arts and behavioral sciences because he has a plan to use it for his glory in the future.
"After wrestling with the Lord and figuring out what he wants for me, this (degree) has just been so peace giving because I am able to foster both sets of skills and giftings and get better at both of them so that in the end … He's going to combine them in a way that's more beautiful than even I can understand," Flage said.
Other students may already have a career and are simply pursuing an INDS degree to supplement their experiences in the field. One of these students is Levi Binkley, who studies international relations, business and philosophy. Besides being a college student, Binkley is also the CEO of a tech startup and an entrepreneur. He feels that his classes are helping him be more prepared for the future of his company. From learning about business, to learning about how to relate with foreign clients or to having a philosophical "backbone" when dealing with tough issues, every part was intentionally included to ensure Binkley is most prepared to continue his career.
"The goal of interdisciplinary (studies) is to pursue your dreams. They designed a major around me and they've been nothing but supportive," Binkley said.
To learn more about the interdisciplinary studies field, visit this website.  
Freund is a feature reporter for the Liberty Champion. Follow him on X