Liberty swim and dive coach gives inside look to the program's success

The Liberty Natatorium is not only home to state-of-the-art facilities, but also the five-time CCSA Champions, the Liberty women's swim and dive team. After the success the team has seen over its past season, holding a conference record for five consecutive CCSA titles, Head Coach Jake Shellenberger has guided his group from the CCSA to the ASUN Conference, battling the challenges that come with the shift.
The Lady Flames brought multiple high-performing recruits to the Mountain this season in freshman swimmers Kamryn Cannings and Sadie Stricklin. Cannings, the Canadian native, holds conference-leading times and is a top-ranked recruit. Stricklin, hailing from Clarkston, Michigan, has improved greatly since her start for Liberty.
As for Caroline Stamps, the freshman diver has met expectations in her first few meets diving for Liberty. However, much of these Lady Flames' successes can be credited to the atmosphere and culture Shellenberger has aimed to create.
"We put faith number one, family number two, academics is third and swimming and diving fourth," Shellenberger said. "When you order your life that way, it tends to work out better."
He also gave credit to the team's success outside of the pool. The group has held the highest GPA in Liberty's athletic departments for the last four years.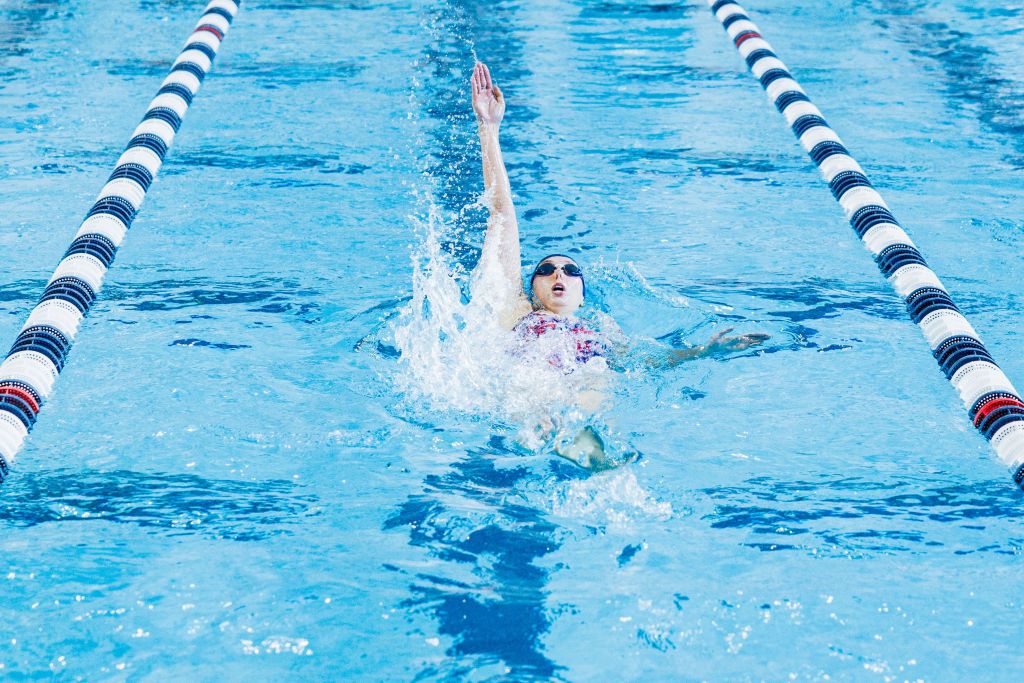 "When you're rocking and rolling spiritually and relationships are great, school is easier, and swimming and diving is easier still if you're rocking and rolling in the classroom."
Through the team's practice and dedication, the results speak for themselves. However, even with the consistent CCSA titles the team has built over the past few years, there are still challenges the team can face.
Now, as members of the ASUN Conference, the team is 1-1 in its meets so far this season. They defeated James Madison Oct. 13 in Harrisonburg (162-138), before falling to UNC Asheville on Oct. 27-28 (192-179).
"The team who finishes second, they're hungry," Shellenberger added. "(We are) working every day like we haven't won anything … The biggest challenge is battling complacency and entitlement."
The swim and dive team will competef in the TYR '85 Invite Nov. 16-19. In Shellenberger's eyes, the main focus for his team is retaining its endurance.
"(We are) learning how to manage energy over the four-day meet," Shellenberger said. "(We want to) keep winning, keep chasing hearts, doing well academically and raise the bar academically." 
Jolly is a sports reporter for the Liberty Champion