Enlisting in the spiritual battle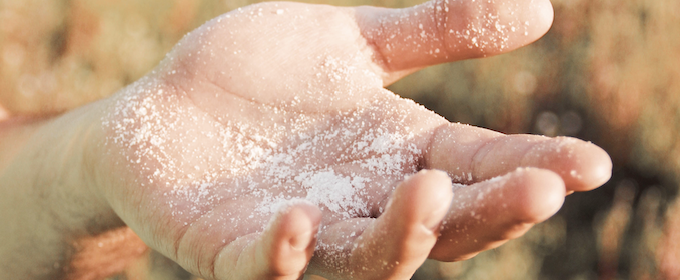 There is a war being fought in Christian universities. It is the same war raging within every Christ-follower's heart. It is the war between good and evil, light and darkness. This war is what separates Christian universities, Christian-in-name-only universities and secular universities. Satan targets true Christian universities and the Christians inside them as they attempt to fulfill the commission given to them by Jesus in Matthew 28:19-20.  
So, if there is truly a battle being fought in Christian universities, why should any person desire to enter into them?
The answer is just that: to enlist in the battle.
In my time at Liberty University, I have seen a community of half-hearted Christians who have all the saltiness of vanilla ice cream. At the same university I have also seen a community of salty Christians prepared to give a defense to their hope in love. On a campus of over 15,000 students, I have seen spiritual diversity of many faces.
By no means is this university some perfect "image of heaven" — that is certain. Still, Liberty and other Christian universities can provide an environment of fellow soldiers of the light who are dedicated to the law of the Lord.
It is difficult to walk through Liberty's campus on any given day and not come across a group studying the Bible, engaging in prayer or worshiping freely. In classes of any category or major, many (if not the vast majority of) professors say a prayer before class begins and weave God into the topic at hand. After all, every Liberty professor must go through a spiritual vetting process even after committing to an extensive doctrinal statement, according to the faculty application.
In addition to this, many Christian universities have become sanctuaries for freedom of speech and expression. As the American Association of University Professors points out, it has become increasingly difficult to speak freely on the average American college campus. At Liberty, however, speakers from Donald Trump to Bernie Sanders are still regularly given platforms to express their opinions. It turns out that when your feet are firmly planted in truth, you no longer need to be subject to fear from the pressure of opposing opinions.
Christian universities with honor codes like The Liberty Way foster a community of unified believers working to conduct themselves in a manner glorifying to God. This discourages the internal conflict that many Christian-in-name-only universities and secular universities are plagued by. Soldiers of the light do not feel the need to struggle against other members of the body, as they understand the true fight is against spiritual darkness (Ephesians 6:12).
Because students of the light have their eyes set upon a hope greater than the world, their attitudes, outlooks and conducts are contrary to those of their neighbors (Romans 12:2). Ideally, the latest gossip is none of their concern. Instead, these missionaries operate in a cultural context to win disciples for the Lord, not because they desire recognition for fitting in. This livelihood eliminates distractions and allows more time for learning academically and growing spiritually.
Life is hard regardless of what ideology one decides to follow. Passages like Romans 8:36 promise Christ-followers that our lives will be harder than most, but we are also met with encouragement in the very next verse, as Paul states, "No, in all these things we are more than conquerors through him who loved us."
The inherent pains of life must not be met with spiritual retreat, but rather a readiness to fight using the spiritual weapons given to us by God. So, as this is true, what also is true is the necessity to choose an educational atmosphere that is conducive to a Christ-centered life of salt and light.
The advantages of Christian colleges, particularly Liberty, are many; but in order for those attributes to remain, we must keep our eyes fixed on Christ, our commissioner and counselor. So let us work and study as salty defenders of his sweet word.
Kilker is an opinion writer for the Liberty Champion