Students gather for worship and message in final Convocations of the year
The last week of Convocation featured award-winning worship band Casting Crowns on April 26 and Interim President Jerry Prevo on April 28.
Mark Hall, the frontman for Casting Crowns, began with their song "Only Jesus." He and the band then followed with more songs like "Just Be Held." After this, Hall began speaking to the students.
"I didn't read scripture much as a kid for myself; I'm dyslexic and ADD," Hall said.
He told students about his struggle with these things and how they caused him to view school as a burden, leading Hall to view himself as a burden as well. Because of this, when he went to church for the first time and saw everyone carrying around Bibles, he became afraid.
He said that through Christian artists, the Lord brought him closer to Jesus. He further explained that this is why he is still writing songs and being a youth pastor today.
"If you're crazy enough to show your scars and show what God has brought you through, then people get to see how big God is," Hall said. "The songs will never change a person's life, but they can point you to the one who can."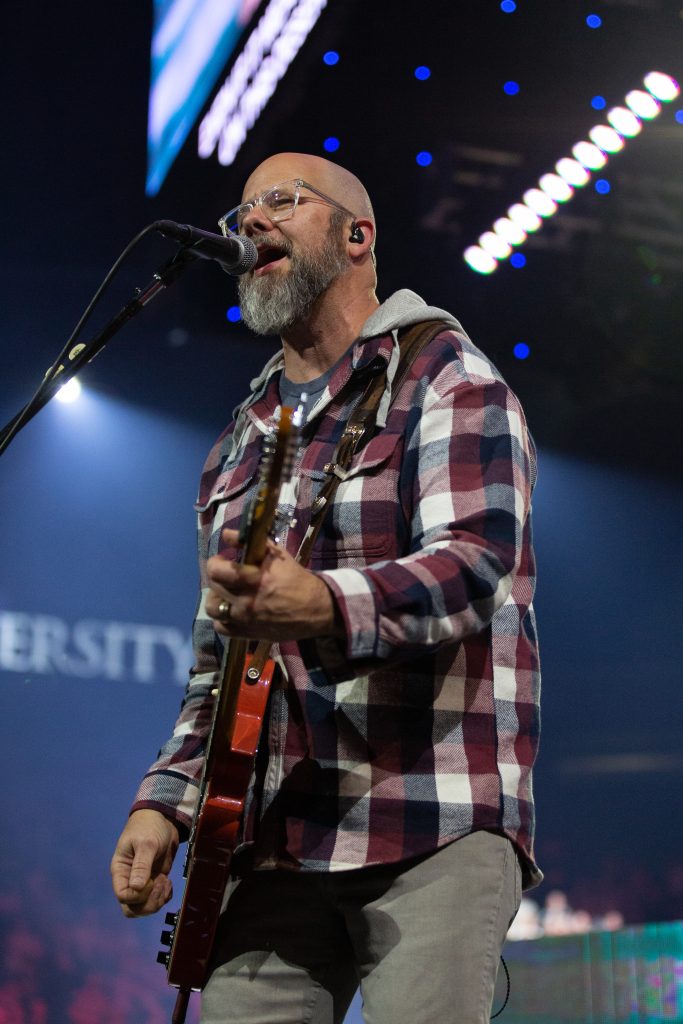 Throughout the rest of Convocation, the band played more of their hit songs. Some of these included "Desert Road" and "Scars in Heaven." Finally, the band ended worship with two of their most popular songs from the early 2000's: "Praise You In This Storm" and "Who Am I."
On Friday, the last Convocation of the semester began with worship, followed by Jonathan Falwell announcing to students that Krispy Kreme doughnuts were going to be passed around. He was also awarded a certificate for "laps around the stage in the Vines Center" by Liberty Biberty, an online meme account that students follow for on-campus entertainment
and excitement.
Students also received a booklet written by Interim President Jerry Prevo upon entering Convocation. As Prevo made his way to the stage to speak for his last time as interim president, he walked around the Vines Center and personally handed out doughnuts
to students.
When asked what he loves most about Liberty, Prevo said, "I enjoy interacting with the greatest student body in all the world."
Before Prevo became president at Liberty, he served on the Board of Trustees for 30-40 years. He told students about his life and how he met his wife, Carol. They were high school sweethearts who married at the age of 19 and have been married over 57 years.
Prevo attended the University of Tennessee to get a degree in engineering, and after finishing school and listening to what the Lord wanted him to do, Prevo followed the path the Lord had for him and accepted the call to ministry. He and his wife then moved to Springfield, Missouri, where he attended Baptist Bible College.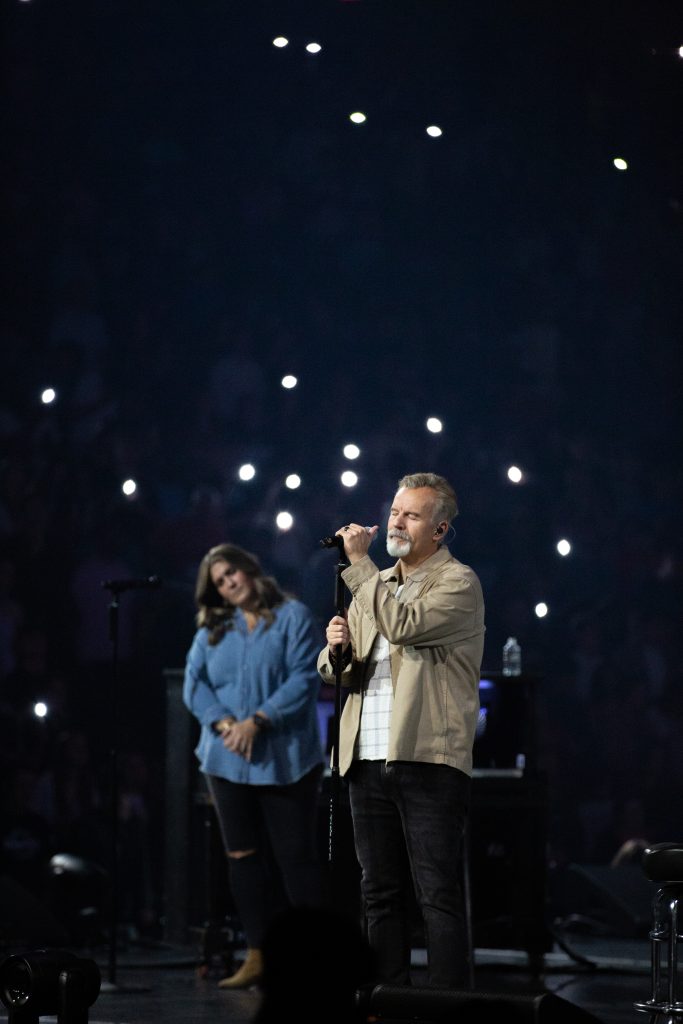 At the age of 26, Prevo again felt the Lord calling him to the path of mission work, and in 1971, his family moved to Alaska. Prevo reminded students that the most important thing to do is to listen to God and "stay on that path." He then grabbed the booklet provided to each student as they entered the Vines Center and told the audience that this was a book students could keep with them no matter what
they faced.
Prevo told students that through his obedience to the Lord, "God began to open doors," and that "(He) never envisioned (he) would be here at Liberty University." He read Proverbs 3:5 and encouraged students to stay on God's path. Finally, as his last message, he told students a story.
The story centered around a blind horse named Dusty who pulled a car out of a ditch. When the horse's owner told the horse to pull, he also called out two other names: Scout and Dakota. Once the horse finished pulling the vehicle out of the ditch, the driver thanked the man but asked him why he had called the horse with two other names.
The man responded to this by saying, "Well, Dusty is blind. And if he thought he was the only horse pulling out your car, he would've given up."
Prevo used this story to remind students that it's hard to do what God wants them to, but also to remind them that through it all, they have someone else pulling for them: the Holy Spirit.
As Prevo made his last remarks onstage, he chose two individuals from the crowd to help him pray over everyone present in the Vines Center. The student body then joined together in prayer as Prevo prayed for wisdom and protection over every student.
Ellison is a news reporter for the Liberty Champion. Follow her on Twitter