LU student Ooch Crowder reflects on his service as infantry medic in Africa
You never know what another person's experiences hold. It's a notion commonly said, but one that especially rings true for Liberty student Ooch Crowder.
Crowder roams DeMoss's halls and stops for lunch at the Rot just like every other college kid. As peers pass by him daily, they'd never expect to hear that this student spent the past three years on the front lines of a formidable war zones in Africa, tending to the wounded starting at the spry age of 19. If you told the same to Crowder just a few years back, he wouldn't have expected it either.
The son of an air defense member, Crowder felt he understood military service inside and out growing up — and it was something he didn't wish to partake in.
"My dad would tell me about basic training and stuff," Crowder said. "And I thought, I know I don't necessarily know what I want to do, but I for sure know I don't want to do that."
However, as the COVID-19 pandemic gripped the world, the wheels in Crowder's brain began to turn. He wasn't sure exactly which path he wanted to take in life, and for some reason, the call to the military slightly tugged on his heart.
"In April (2020) I started my application, and in May I enlisted, which is wild because I never ever do anything like that," Crowder said. "That's very spontaneous for me … It was pretty obvious that it was God's work behind that."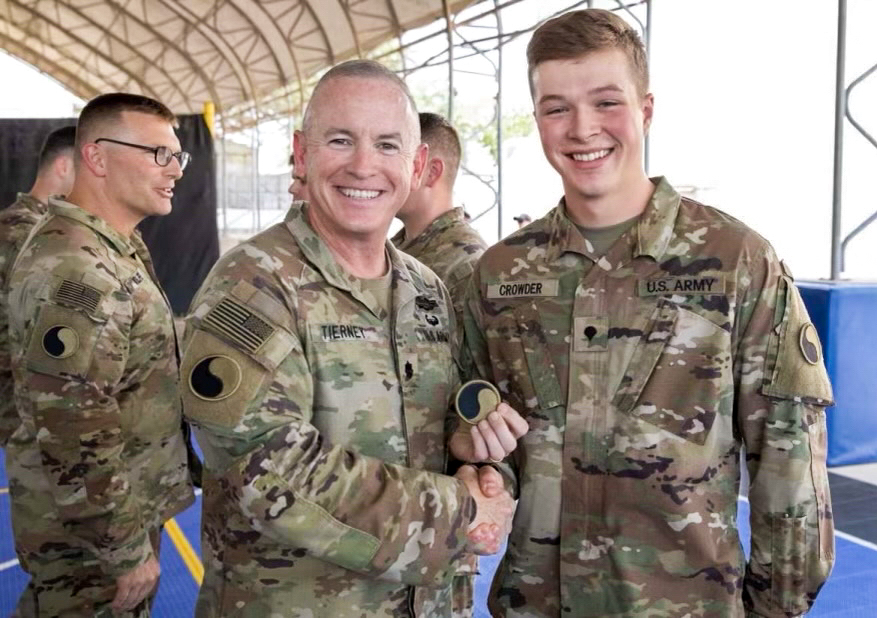 Passionate about the field of medicine, the high school graduate was certain that he didn't want to be fighting on the front lines. In fact, he didn't even wish to be doing medicine on the front lines.
"When I had finally come to terms with the fact that I was going to deploy, I thought, I'll deploy, but I don't have to be like a line medic or anything," Crowder said. "I don't want to be with the infantry. I can be a clinical medic."
Sure enough, Crowder would soon find his assignment to be the combat line medic for the Kentucky infantry. The 19 year old was off to Africa, unaware of what lay ahead of him.
As one would expect, his transition into the role took some time to get used to. Initially, Crowder began missing his home life, wanting nothing more than to join his friends as they embarked on their first year of college. He quickly found, however, the meaning that his presence held in the lives of the infantrymen.
"If I were just one of the infantry guys, I would just be another brick in the wall," Crowder said. "But as the medic, I was 'Doc.' They loved me, and it was really cool … It's very evident that people need Jesus there, with the stuff they tried to fill the Jesus-shaped void in their hearts with. It was really amazing, because people would be specifically suffering for medical reasons, but also other reasons. And I would be that guy that would be able to talk to them."
There were times when fear took over and times when Crowder felt unsure. But through the many moments and trying situations, the trust that the men held in "Doc" allowed the 19 year old to pull through. As his deployment came to an end, the one thing Crowder never thought he would do became the one thing he knew he could never walk away from.
"The biggest thing I took away from it is that I want to do this for the rest of my life," Crowder said.
Now, back in Lynchburg where his family currently resides, Crowder is getting acclimated to the student life. And while he may be studying biomedical sciences and reuniting with his friends, the experiences he's had remain a concrete part of who he is.
"I got home, and it was just a bizarre experience because it didn't feel real," Crowder said. "Seeing friends I hadn't seen in a while, they'd be like, 'Wow, you're so different.' And I'm like, 'Well, I don't feel different, but I know I am because I have to be.'"
When approaching this new phase of life, the word that comes to mind for Crowder is "perspective." The perspective that his time in Africa gave him to enjoy every season and endure every trial that life presents.
"I believe in the sovereignty of God above all things," Crowder said. "I know where I'm supposed to be, and that's where I am. Until God surprisingly calls me back on deployment when I'm not expecting it, but it just seems to work that way … Providence comes above how I feel, and it's all for the good."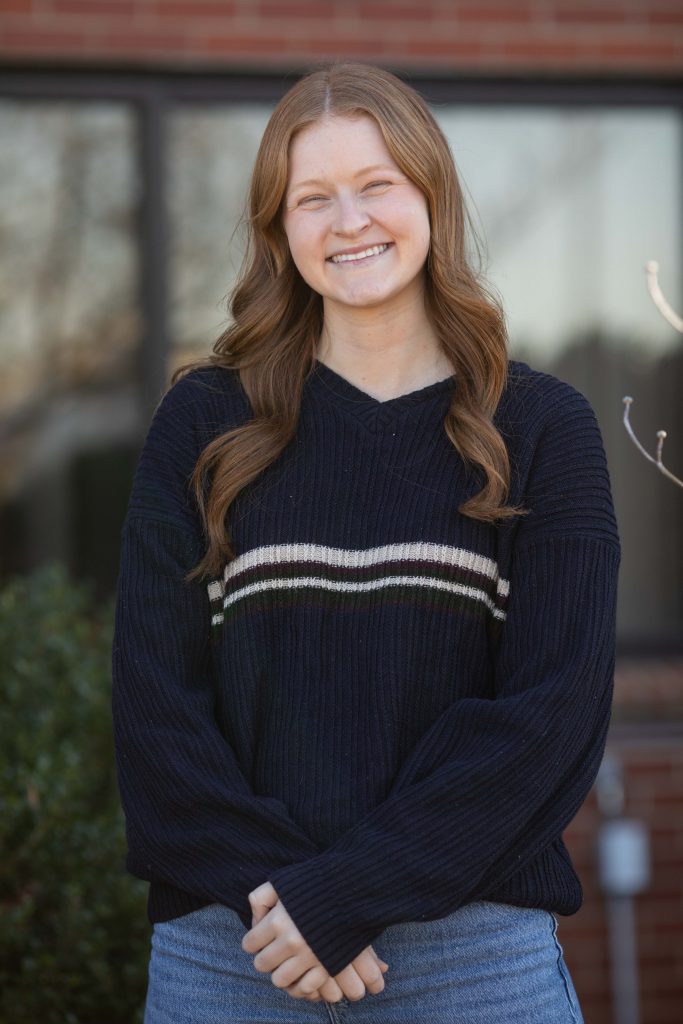 Cory is the sports editor for the Liberty Champion. Follow her on Twitter