Two-time ASUN Champion Flames fall to North Florida in semifinal round

There will be a new ASUN men's tennis champion this year, as the Flames men's tennis team fell to the North Florida Ospreys in the ASUN Semifinal round, suffering a 4-0 sweep on April 21.
The second-seeded Flames visited the UNF Tennis complex to take on the third-seeded Ospreys in the conference semifinal ranked 73rd in the country.
The unranked Ospreys came out swinging. The first doubles match was won by sophomore Breno Marques and freshman Andreas Scott of North Florida. The two defeated Liberty juniors Rafael Marques Da Silva and Thando Longwe-Smit, 6-2. The pair had a 4-2 record this season.
Despite Liberty's efforts, the doubles were won 2-1 by the Ospreys. Liberty seniors Christiaan Worst and Josh Wilson picked up the lone doubles win in the No. 1 pairing.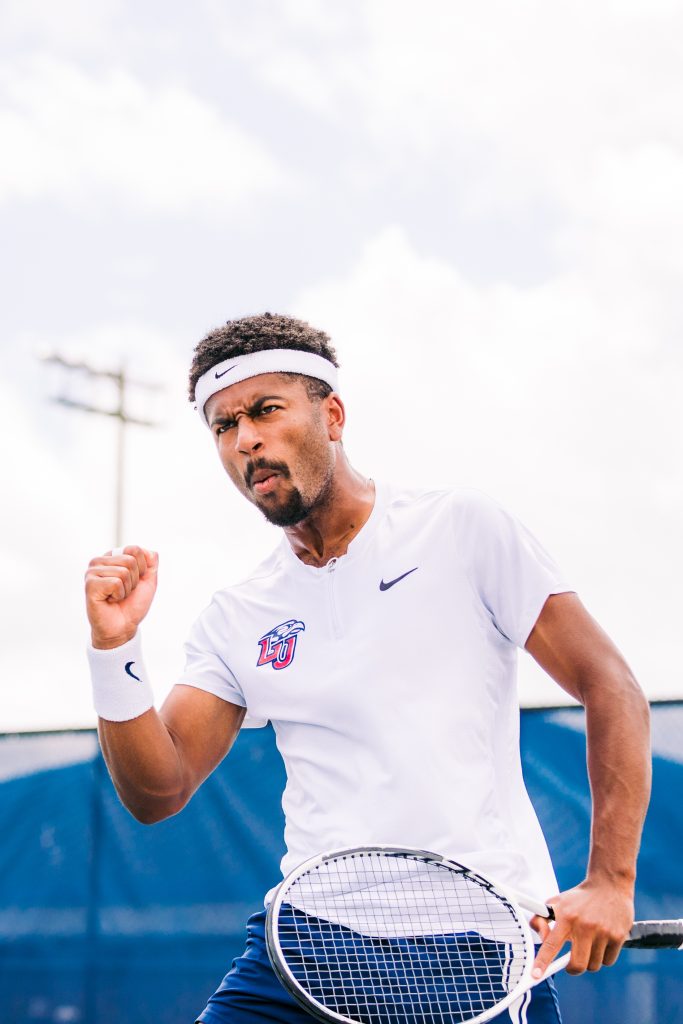 The No. 2 pair for Liberty, freshman Luis Felipe Miguel and junior Deji Thomas-Smith, fell victim to a comeback from Osprey juniors PJ Kotan and Bruno Vietri. Miguel and Thomas-Smith's 13 wins are the most for any Flames pairing in dual competition.
The singles pairings ended early, as the first three matchups resulted in victory for the Ospreys.
North Florida's Vietri won the four pairing against Liberty's Thomas-Smith. The scores of their two sets were 6-1 and 6-2, respectively.
Senior Matt Carroll took the three pairing for the Ospreys over Christiaan Worst. The victory gave North Florida its third point of the match. Worst finished his three-year career on the Mountain with a 50-38 singles record and went 12-9 this season.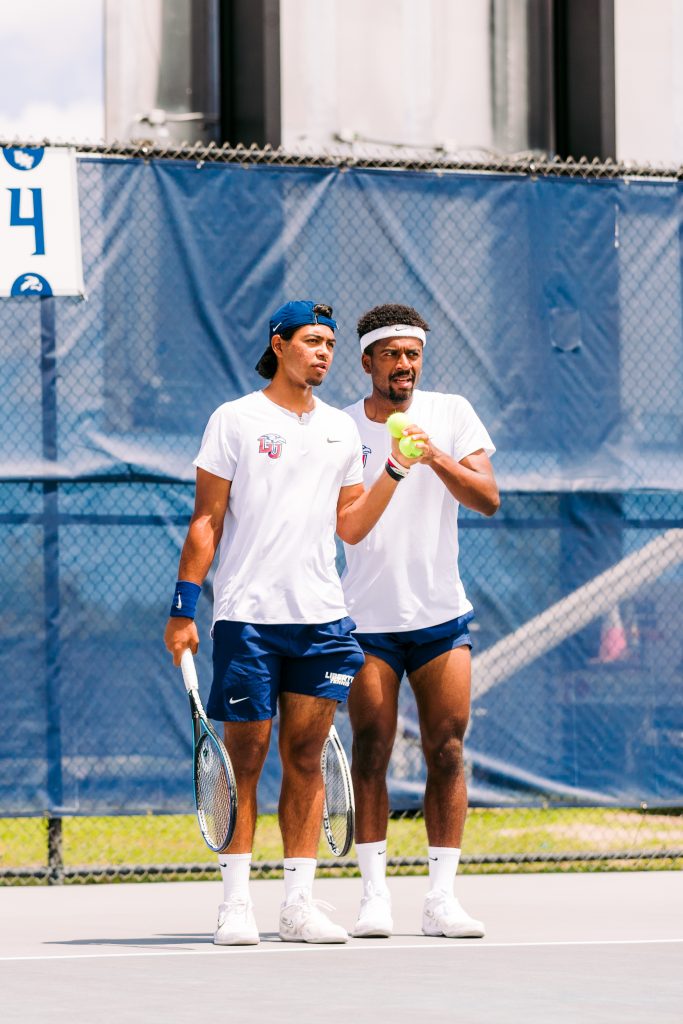 The final point was decided on court five. North Florida's PJ Kotan defeated Flames senior Beau Pelletier in two sets, 6-2 and 6-1. Pelletier's lone season with the Flames ended with a record of 12-7 in singles and an overall record of 18-12.
The first of three unfinished matches were on court one, where Liberty senior Josh Wilson faced North Florida junior Jonas Hartenstein. They split their first two sets before their match was called in set three.
The two pairing between Da Silva and Ospreys junior Rodrigo Crespo was also called in set three after splitting the first two sets.
On court six, Longwe-Smit won his first set 6-3 against Breno Marques and lost his second 2-6. Their third set was led by Longwe-Smit 5-1 before the match was called.
Liberty finishes its season with a 7-2 record in the ASUN Championship. The team claimed the last two conference titles and boasted an impressive 25-4 regular season record against ASUN opponents.
Liberty's loss to North Florida was just its second in series history. Of the four total matchups, Liberty won every regular season meeting, and the Ospreys took each postseason pairing.
The Flames program will graduate four seniors. Wilson's career was record-setting. He finishes second in program history with 80 doubles wins and holds a program record with 91 singles wins.
Seniors Zion Haven, Pelletier and Worst will also depart the program following this loss.
Liberty men's tennis has seen a great run in the ASUN and will gather new faces to challenge new opponents in Conference USA next season.
Wheeler is a sports reporter for the Liberty Champion. Follow him on Twitter