LU Symphony Orchestra and Choir to have final show

Violins, voices and vibrato — Liberty University's School of Music will feature it all when it hosts the Liberty University Symphony Orchestra and Choir Concert for students on May 2 at 7:30 p.m. in the Concert Hall. 
This will be the final performance of the academic year and will include various music performances. Joshua Tomes, the director of communications for the School of Music, explained the variety of music that will be included in this symphony.
The event will feature the Liberty University Symphony Orchestra and combined choir that consists of University Chorale, Concert Choir and Chamber Singers "in addition to featured soloists that include the winners of the Concerto/Aria competition held earlier this year, as well as a special faculty soloist," Tomes said.
Although the Liberty University Symphony Orchestra performs throughout the academic year, this concert will be unlike any other.
"A concert that is comprised of this many ensembles does not happen very often," Tomes said. "Students should attend this event because they will experience an incredible variety of music, and one of the highlighted pieces that will be performed is Beethoven's 'Chorale Fantasy' — a multi-movement work composed by Ludwig
Van Beethoven."
This concert will be filled with many different musical numbers and showcase the varied talent at the School of Music.
"This event will enrich (campus) culture by inspiring LU students who are in the School of Music and by introducing students who are not involved in the School of Music to incredible performances and pieces that they might otherwise never hear," Tomes said.
With this concert coming up, freshman and student of the Concert Choir Carina Famous hopes that students will come out to watch the performances.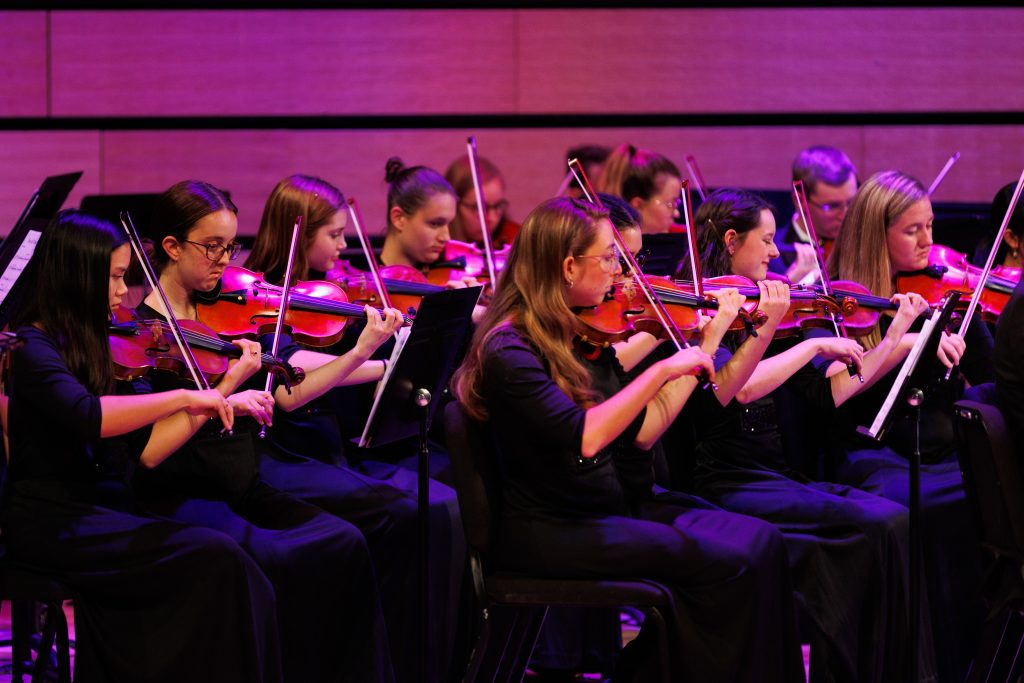 "Not only will it be beautiful and moving, but it allows students to appreciate the School of Music more," Famous said. "We have been working on so many things all year, and it's finally time to show everyone all of the hard work we have put in."
The Symphony Concert is an event that will broaden musical horizons for some students, even introducing new genres to students.
"The cool thing about this concert is that it allows students to hear not just one genre or type of music," Famous said. "Normally, when you go to a concert, there is a specific type of genre of music that they are playing. This concert, with it being so many companies of performance, the people who attend may hear something that they have never heard before. You will be able to hear music that is very moving and touching from a variety of different composers."
This will be the final performance of the academic year, and students can purchase tickets through the ticket office by calling 434-582-SEAT or emailing tickets@liberty.edu. To find out more about the Symphony Orchestra and Concert Choir Concert, visit
www.liberty.edu/music/events for more information.
Teel is a news reporter for the Liberty Champion