Men's tennis continues to stack wins

The Liberty men's tennis team hosted the Jacksonville State Gamecocks for a conference clash on Sunday, March 26. Before the meet started, seniors Zion Heaven, Beau Pelletier, Josh Wilson and Christiaan Worst were honored in front of Flames fans for their years of service to the team.
After the heartwarming gathering, the Flames took to their home court for the final time this regular season. The contest started with three doubles matches that would be played to one set apiece. Liberty duo junior Deji Thomas-Smith and freshman Luis Flelipe Miguel set a fierce tone for their teammates to follow, taking the first match 6-1.
Jacksonville, however, took the second match 6-3 against seniors Josh Wilson and Christiaan Worst. The last match of doubles would run to a seventh set, where junior Rafael Marques Da Silva and Beau Pelletier won 7-6 (7-2). Liberty was awarded the first point of the day, shifting to 1-0 over the Gamecocks.
"We got the lead (from JSU) and gave it back and had a few close moments," Pelletier said. "But I went and let (Da Silva) know we have this, we're going to do this. If it doesn't go our way, then we're going to go right to work in singles. Let's go and take it, don't let them come and let (JSU) take it from us."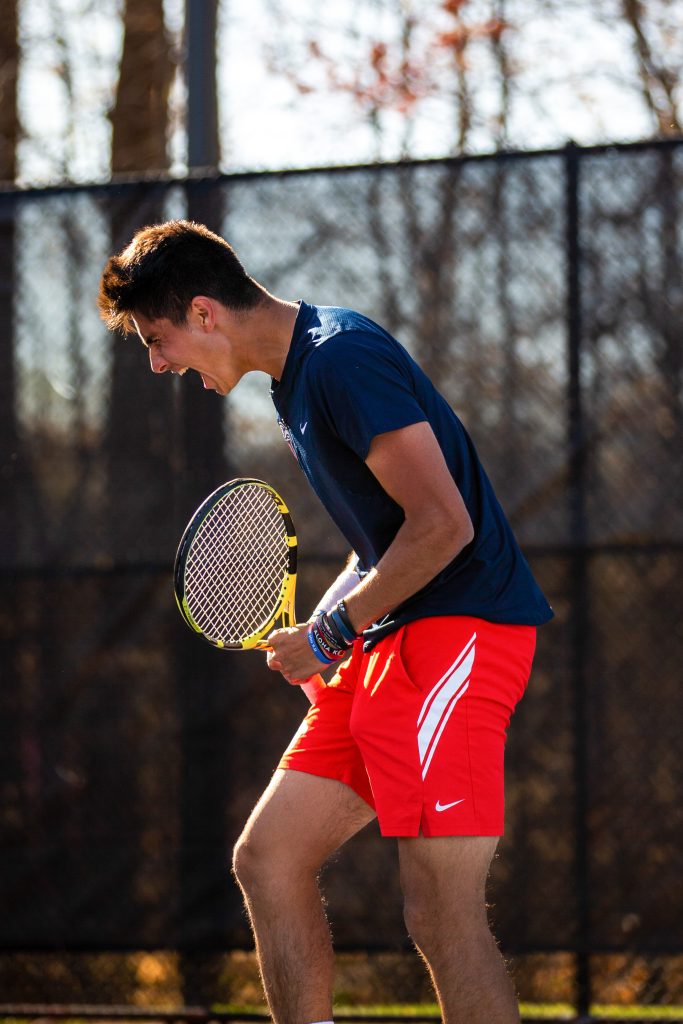 The singles competition would follow, with Miguel finishing the first match 6-2 and 6-1. Heaven went head-to-head against JSU's Vicente Arbelaez, winning the first set 6-2. Arbelaez, however, would bounce back from his first set woes, edging Heaven in the second set to secure it at 7-6. The Hawaii native Heaven did not let the second set shake him, taking the last set 1-0 (10-5).
Pelletier would finish his match in two sets, winning 6-2 and 6-3. Liberty continued to sweep JSU in singles and finish the meet 7-0.
Earning the victory over the Gamecocks, Liberty now stands 11-8 overall and 6-0 in the ASUN. The Flames have won their past five meets, only giving up one point during those contests and two points against ASUN opponents.
"The battle is to stay in the process, stay focused on getting better each match," Liberty Head Coach Derek Schwandt said. "If we can fight for our culture, stay connected and focus on getting better, we're going to be a dangerous team."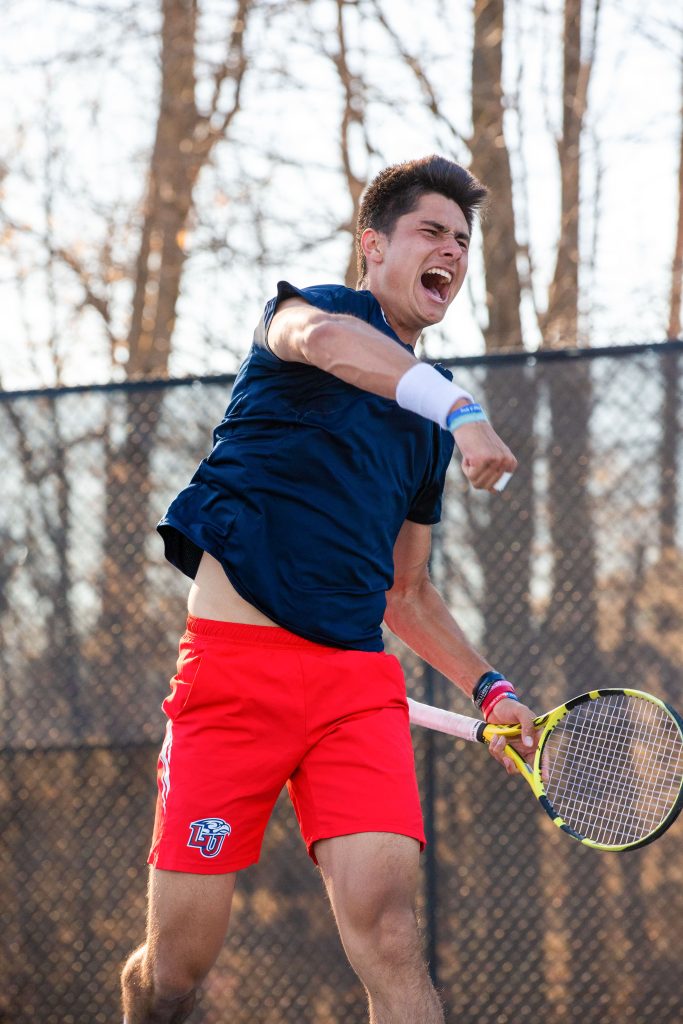 Miguel also shares this sentiment, acknowledging that it's all in the process.
"The goal is to win NCAA, but it's step by step. We need to win the ASUN tournament before we can advance to NCAA," Miguel said.
Liberty will finish out its season on the road, traveling to ODU on March 29 before visiting Stetson and FGCU. ASUN Tournament play will begin on April 13, with the location to be determined.
Wilson is a sports reporter for the Liberty Champion