Local charity makes sure students don't go home hungry on the weekends
In Lynchburg, 62% of people are considered to be living in poverty. How does the community help the children living in these circumstances? Food For Thought, a local ministry under Parkview Community Mission, aids these students who are living in poverty and may not be getting food from home. 
In 2018, Parkview observed a need. There were many children within the community that identified as "food-insecure" and were not sure where their meals would be coming from on the weekends. This was how Food For Thought was born.
Parkview Community Missions is a system of charities that serves people throughout Lynchburg, along with some of the other charities that are under Parkview, which include Food for Families, The Clothing Connection, Park View Cafe and many more.
Though the city has created a system that allows all Lynchburg City Schools to be eligible to offer free breakfasts and lunches to students, these children were not being provided with food at home on the weekends. Kids in this position suffered from anxiety about where their food would come from over the weekend. Food For Thought stepped in to help with this issue by sending home small bags on weekends with meals for children.
"Our weekend meal bags offer three dinners, two lunches, two breakfasts and four snacks. This gives the kids enough food until they get back to school on Monday," Barb Chase, the director of the program, said.
Food For Thought rotates four menus throughout the month, with the help of a nutritionist to make sure that the children get healthy and nourishing food.
"We are well supported by the Blue Ridge Area Food Bank," Chase said. "Blue Ridge Area Food Bank gives us a 25% discount each week for our orders."
This discount allows Chase to use their budget effectively to buy more food that goes in the bags. Food For Thought reaches children in 29 schools in and around Lynchburg.
Food For Thought has anywhere between 60-80 volunteers that come to pack the bags assembly-line style. All 800-1,000 meals are packed within two hours because of these volunteers.
The main packing days are Saturdays, inventory and ordering days are Tuesdays, labeling the bags for their destination is done on Wednesday, volunteer drivers take the food out to the schools on Thursdays and new food is delivered on Fridays, and then the whole process starts over again.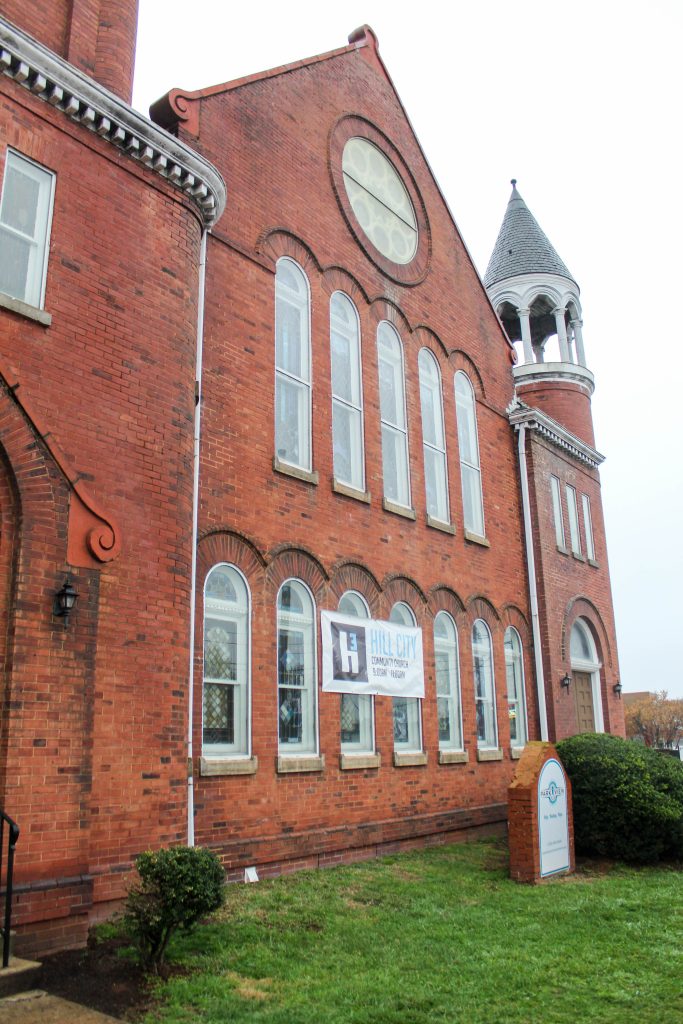 "Though we can't hear directly from the children who receive the bags, we find joy in hearing it from other people. The satisfaction comes in different ways," Christian Thompson, an employee of Food For Thought and a Liberty alumnus, said about the encouragement he has seen.
Chase and Thompson love the Lord passionately and have used the program in other ways to show the love of God. Chase shared that seeing the community come together to support local children is such an amazing thing. They have an abundance of volunteers each week, and she and Thompson are grateful for the amount of support that has been given to the program by the community. 
Food For Thought will keep striving to accomplish its mission to keep kids from being hungry on the weekends. More information on the mission can be found at their website.
Mullet is a feature reporter for the Liberty Champion