'Jesus Revolution' makes an impact in the theaters and in students' hearts
Newly released film "Jesus Revolution" premiered in theaters Feb. 24 and has earned over $30 million in the box office. "Jesus Revolution" was directed by Jon Erwin, known for directing "Woodlawn," "American Underdog" and "I Can Only Imagine," and Brent McCorkle, who also worked on "I Can Only Imagine."
"Jesus Revolution" takes place in the 1970s and follows the life of Pastor Greg Laurie and a group of young adults in Southern California as they search for "truth." Laurie comes upon a street preacher and a pastor who opens the church doors to young people trying to find their way. What becomes of this is a spiritual revival that spreads across the country, making American history.
The movie opens with people running to the beach to get baptized and then flashbacks to a younger Greg Laurie and what his life was like before Christ. Laurie meets his future wife, Cathe Martin, and she and her friends introduce Laurie to drugs. The film places a filter over the screen giving a warped and uneasy feeling to the audience to simulate the sensation of being intoxicated.
After starting off with a bang, the middle of the film slows down. It documents Laurie's life as he chooses Christ over a life caught up in drug addiction. Martin invites Laurie to a church she has been attending, called Calvary Chapel, and from there, Laurie and Martin decide to get baptized.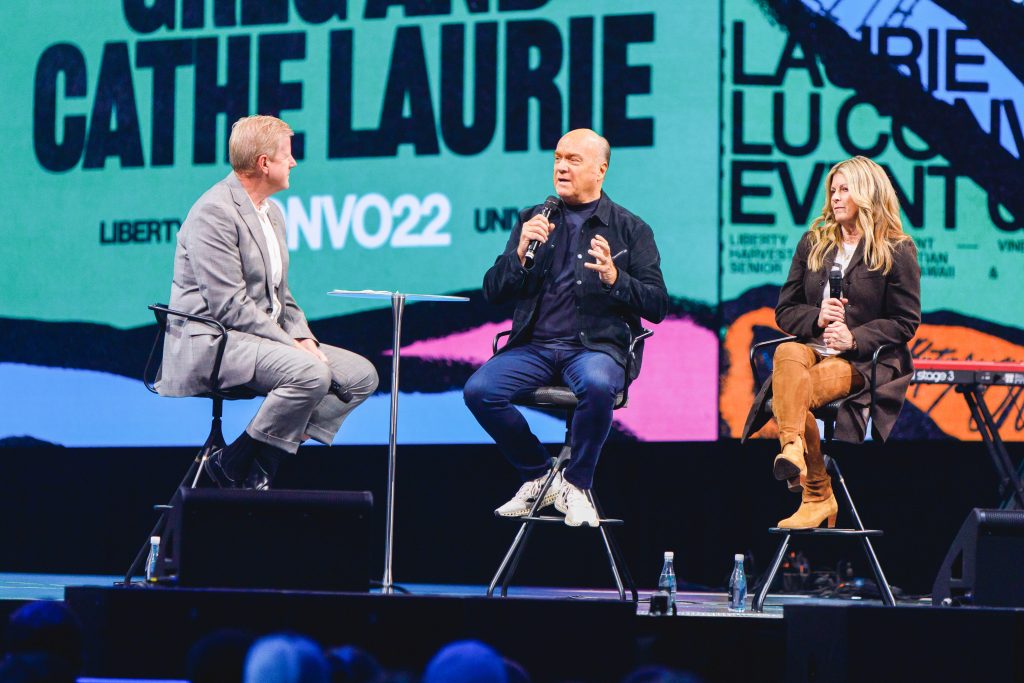 Emily Del Grosso, a junior at Liberty, watched the movie with a few friends at the movie theater. She was a bit hesitant about this baptism scene.
"I was a little nervous about it when it first happened because in the Christian faith, we understand baptism to be an outward declaration of an internal decision that you've made to follow Christ, and you're proclaiming that to everyone around you," Del Grosso said. "At first, it looked like he was going to get baptized without making the decision that Jesus was his personal savior (or) that he was going to dedicate his life to him. I was nervous about how that was going to go and if he was going to follow through, but he did make that decision. I think it was good that they made it very clear that he made that decision before he chose to be baptized."
After Laurie's public declaration, the film dives into the relationships of those involved in the church: Pastor Chuck Smith and the street pastor, Lonnie Frisbee. Frisbee and Smith work together to bring all people together to worship and learn more about Jesus Christ.
"I just thought the dynamic change within Calvary was really interesting as more of the 'hippies' started showing up and then some of the more traditional churchgoers (started) getting upset or leaving," Del Grosso said. "I just thought it was a really beautiful thing to see the pastor embrace this whole different community. He understood that that's truly what it is to show Jesus' love."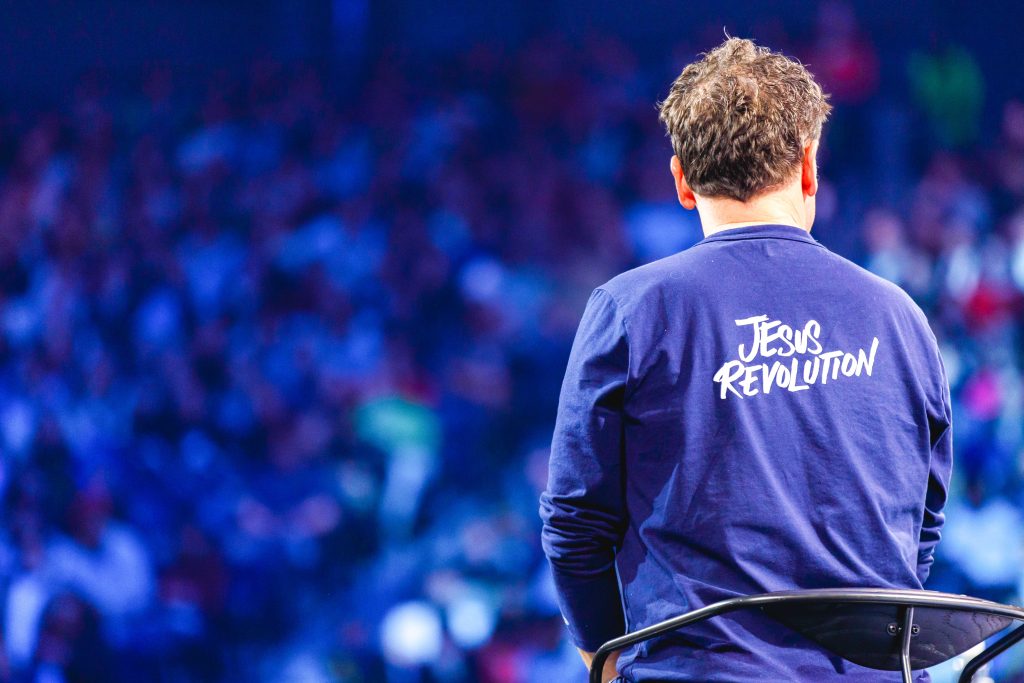 There were many emotional scenes in the film. For example, the baptism scene along the blue and orange California sunset and water or the scene where Pastor Smith washed the "hippies" feet before they entered the church. One scene in particular stuck out to Del Grosso.
"I liked the part when the one man got up and it looked like he was going to leave, but instead, he went over to the other side," Del Grosso said. "It kind of showed how people were starting to understand that Jesus is for everyone and not just for people who are polished and people who have it all together. He truly loves every single person regardless of the walk of life that they're in. He died for them just the same as those who always seem to get it right or make more of an effort to be faithful."
The film released shortly after the Asbury Revival, which has ignited spiritual awakenings across the United States, first beginning at Asbury University in Kentucky, sparking awareness everywhere.
"Jesus Revolution" continues to play in theaters and can also be streamed on sites like PureFlix.
Lunt is the digital media producer for the Liberty Champion. Follow her on Twitter