LU School of Law holds speaker series to discuss real-world experiences

Held in Liberty's School of Law's Supreme Court room, distinguished law professionals from all over the country come and share their real-world experiences with law students and faculty.
According to Morse Tan, the dean of the School of Law, the School of Law holds the speaker series as often as they wish to do so. The law school typically has two or three lectures each semester for the Life in Law speaker series.
"It is designed for third-year law students, but all students and faculty and staff are invited," Tan said. "This is the speaker series that provides students with the opportunity to hear from accomplished attorneys who have learned to navigate the field of law from the standpoint of a biblical worldview."
Speakers from the past include Dr. Nathan Adams, Ken Cuccinelli and Sylvia Chen. Tan stated that Adams has a JD-Ph.D. (JD referring to a juris doctorate) and is a non-equity partner at the firm Holland and Knight. He worked for Gov. Jeb Bush of Florida and has been a part of the Christian Legal Society.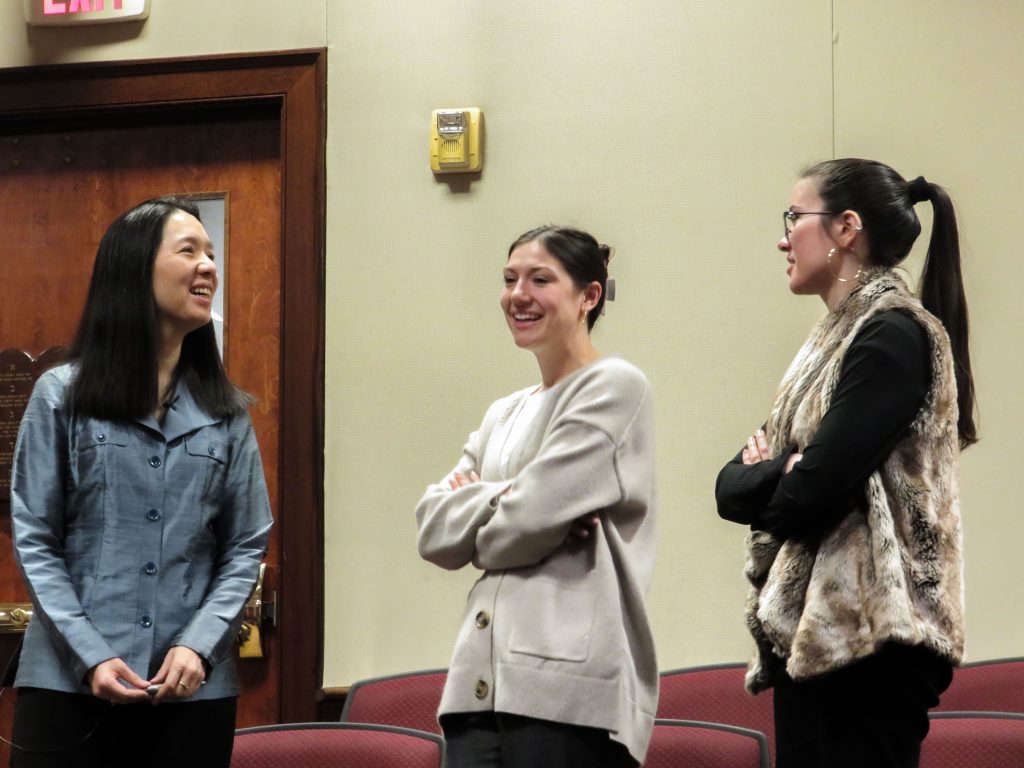 Tan explained that Cuccinelli previously held the positions of attorney general of Virginia and state senator. He was the acting deputy secretary for the Department of Homeland Security in the Trump administration. He now has 25 years of law experience under his belt. 
Cuccinelli gave a virtual lecture Jan. 27 and discussed the lessons he wished he had learned in law school and how his real-world experiences have shaped his career for the better. He emphasized the necessity of persistence and instigation when working as a law professional.
Chen "handles the patent portfolio of Google and previously did so for Motorola as a patent attorney," Tan said. She graduated from Michigan Law School and is an active member for the National Board of the Christian Legal Society.
Tan described the schedule for the speaker series and how the School of Law has some guest speakers coming in the spring for its events, including Myron Steeves on April 24. Steeves graduated from Georgetown Law School and was the dean at Trinity Law School. He has also held his own law practice.
According to Tan, the Life in Law speaker series is just one of the many speaker series held at the School of Law. He explained how they have several ways for speakers to come and talk to other law students besides the organized lectures, including their weekly Convocation.
"(The purpose of the speaker series) is to educate them, inspire them, to provide them with role models for how they can serve the Lord as Christians in the legal profession," Tan said.
Kaila Vander Wielen, a first-year law school student (1L), attended several of the Life in Law lectures. Vander Wielen studied English and minored in philosophy at the University of Wisconsin. She aspires to be a federal prosecutor specializing in human trafficking and crimes against children. Vander Wielen described how each of the speakers carries a humble spirit with them as they share their experiences and stories.
"The speakers who come in, they're invested not just in themselves, their local communities and in the legal profession, they're also invested in us as individuals and as people who can confront the big issues," Vander Wielen said.
She found the lectures to be inspiring and encouraging not just with her studies, but also with her walk with Christ.
Rylee Seabolt, a third-year law student (3L) and also the managing editor of Liberty University Law Review, said she benefited from the Life in Law series. She previously studied political science and minored in pre-law at Cameron University. After she receives her JD, Seabolt plans on working as a prosecutor in her hometown back in Oklahoma.
Seabolt enjoyed listening to the perspectives of the speakers, noting how role models are integral to being successful in the law profession.
"(The lecture series is) more so focused on how to maintain a walk with Christ and also keep your career focused on the important things," Seabolt said.
"Learning how to balance your spiritual walk while also balancing your career" has been an important theme that Seabolt has taken away from the lecture series and feels other students can also benefit from. The School of Law ultimately trains future law students to keep Christ at the center of all they strive to do, which sets Liberty's law school apart from other institutions.
"The safest place to be is in the center of God's will," Seabolt said when discussing how tumultuous the future can seem in the field of law.
Davis is a feature reporter for the Liberty Champion