LU graduate publishes journal to help others think outside the box
Liberty's goal is to train Champions for Christ. For Benjamin Hilton, that meant publishing his book "Think Daily" that challenges people of all backgrounds to observe how the realms of academia connect. 
Hilton came to Liberty for two semesters during his undergrad, but because of circumstances at home, he decided to transfer out after his freshman year. While he attended a community college, and then a state school in Connecticut, he realized how special Liberty was and knew that he wanted to return to the community someday.
When he finished his undergraduate degree in business administration, the opportunity to return to Liberty arose and he worked toward a master's degree in communications and marketing. Now, he loves the Liberty community that he is a part of. He works with Liberty University Online as a supervisor of the chat and email team as he completes his doctorate in communications. This position allows him to contribute to LUO's marketing team, communicate with students in the live      chat and train new employees. 
Hilton considers his book "Think Daily" to be one of his greatest accomplishments. "Think Daily" is a journal-style book that encourages readers to think deeply about their worldview and draw connections from different parts of academia to Christianity.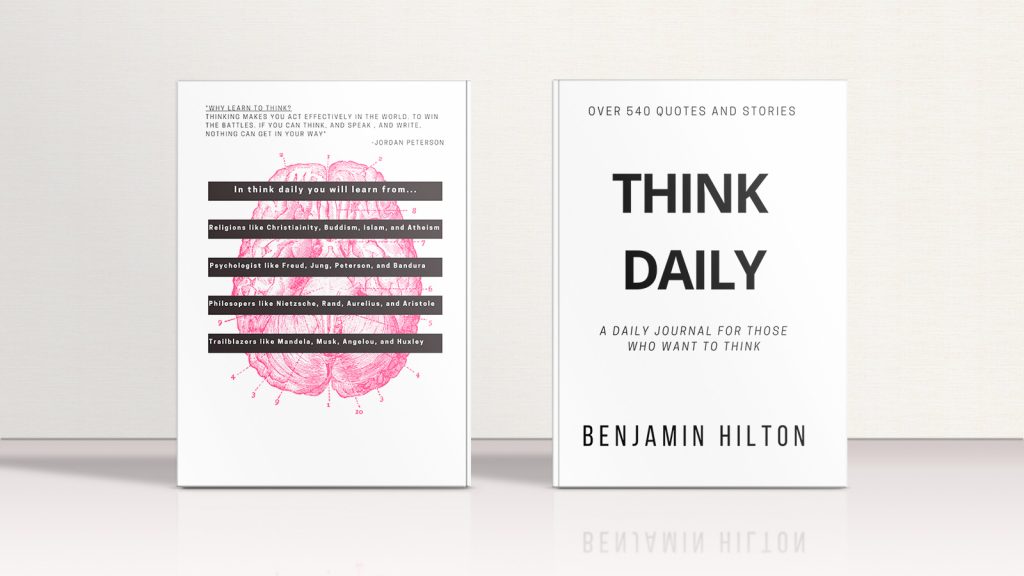 "While I've been diving into all these studies and getting more and more into my personal faith, I've seen a lot of connections between the Christian faith and psychology," Hilton said as he discussed what sparked his idea for the book.
He explained that the connections between faith, psychology and philosophy are not often talked about in the world of Christianity. His book strives to fill this gap by leading believers and non-believers to see the connections between all disciplines. He does this in a journal-style book, but, unlike other journals, Hilton's is not simply a question-and-answer format.
"The book has four categories: religion, psychology, philosophy and cultural influences. This is because I want people to see that there's a lot of patterns and connectivity across disciplines," Hilton said.
Every chapter in "Think Daily" is based on a theme, and there are five topics within that theme for each day of the week. Each topic has four quotes, one from each of the categories Hilton listed.
For example, in the first chapter, the theme is nature, and the first topic within that theme is water. There is a Bible verse, a psychological fact about water, a quote from Plato and a thought from Bruce Lee. There's no commentary on these quotes and references, but there is a spot for reflection at the bottom of the page. Hilton encourages readers to write down their immediate thoughts after reading.
In the Saturday and    Sunday pages, there are questions to answer reflecting on the week. While there are some questions listed at the end of the week, the bulk of the journal focuses on the connections the reader makes between the resources and quotes listed.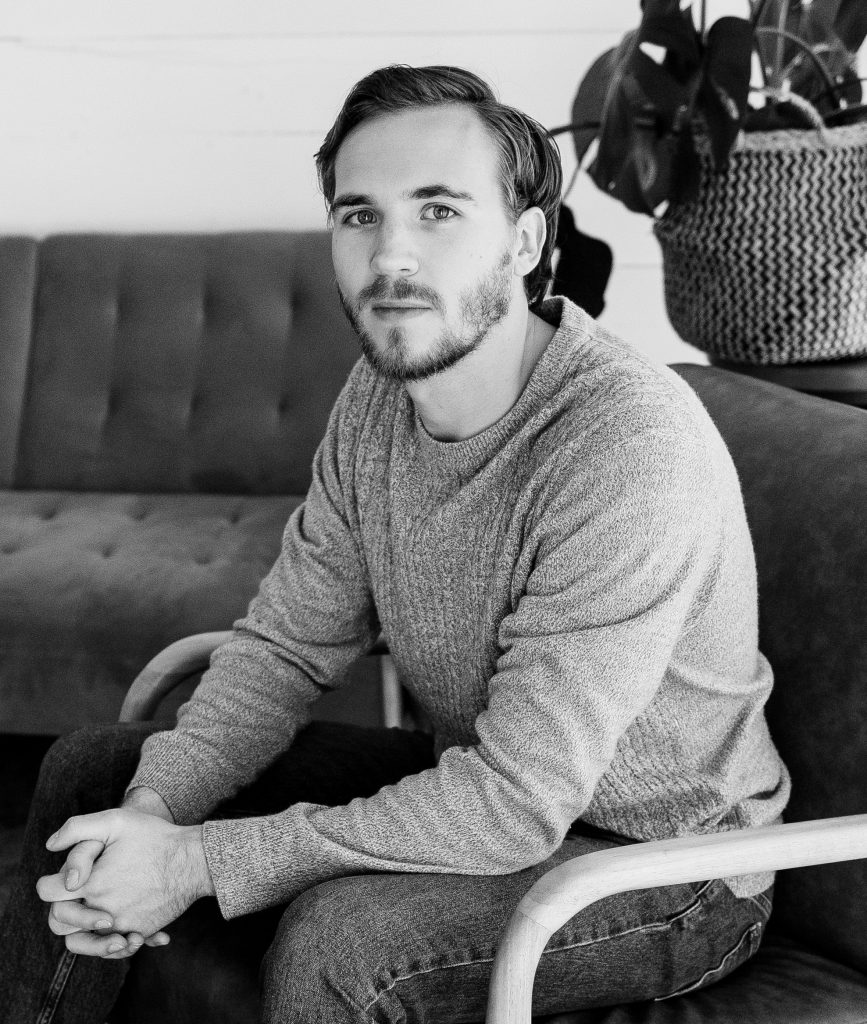 "Because it's right there all together, it's a lot easier to draw the lines. That's what I'm hoping the book will help people do, and that's why I ultimately wrote it," Hilton said, explaining the primary goal of the book. "I want people to be more open-minded on an individual level but also across academia."
"Think Daily" is aimed at people of all beliefs, but it ultimately points people in the direction of the Judeo-Christian tradition. While different religions and ideas are pulled in so that the book is inclusive, it always points back to Christ. Along with people who don't know the Lord, Hilton also thinks that it can have a major impact on believers. Hilton said that "(Christianity) seems more real. It lines up in ways that you've never seen before."
He believes the book will allow believers to strengthen their faith and nonbelievers to question their worldview. "Think Daily" has six months' worth of thought-provoking content that stirs the minds of its readers. Hilton plans to write a sequel to the book that contains a year's worth of content for readers. Aside from writing a sequel, Hilton will pursue a teaching career as an online adjunct at Liberty while working in a professional career involving communications. He plans to bring a spiritual aspect to any job he gets in the future and hopes to bring communities together for common purposes. Benjamin Hilton's book "Think Daily" can be found on amazon.com.
Mullet is a feature reporter for the Liberty Champion