A recap of the coffeehouse tryouts for the spring

Grab your guitar, drum sticks and microphone because Spring Coffeehouse auditions are back on campus again, with select dates from Feb. 14-21 in the LaHaye Event Space.
Coffeehouse is an annual tradition on campus each semester. For almost 20 years, Student Activities has put on this show for the student body.
This semester, Student Activities presented the theme of Exes and XO's for Spring Coffeehouse. The theme encourages participants to channel their inner Taylor Swift and come try out for one of the most anticipated events on campus.
Coffeehouse tryouts are the perfect opportunity for students to showcase their talents, with a chance to perform at this semester's show. Student Activities workers, like supervisor Jordan Hassler, work long hours to prepare for tryouts.
"It is a great opportunity for them, for students across all majors or backgrounds or hobbies, whether you're a music student or not, or just enjoy time with your friends," Hassler said. "We just give someone a platform to come up in front of the students and display (their) talents."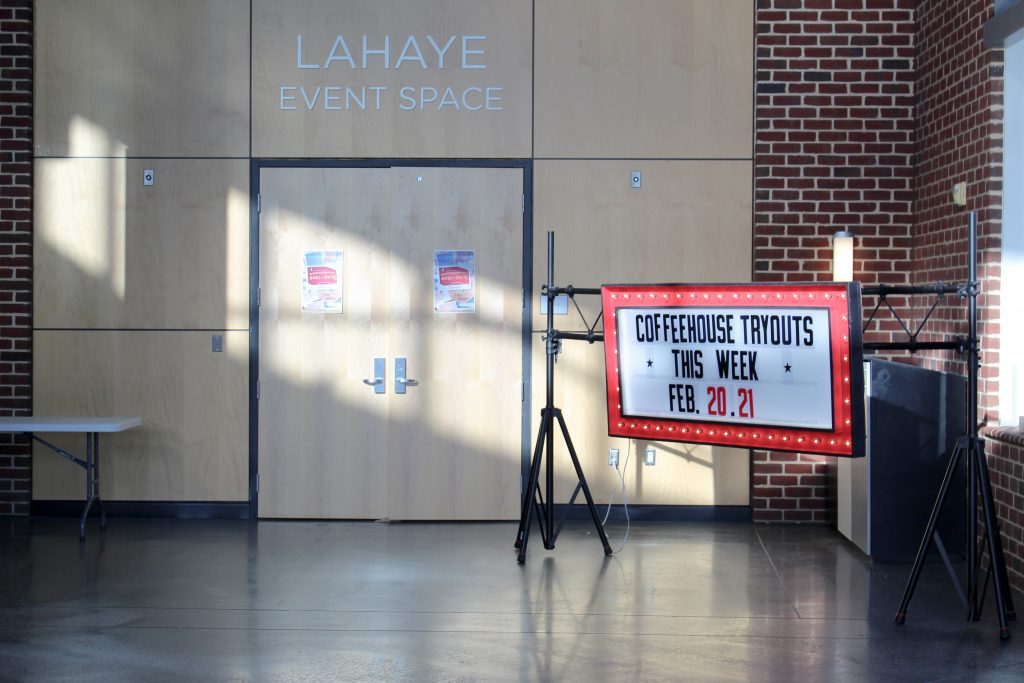 All who plan to try out are required to fill out paperwork and reserve a timeslot on the Student Activities website. Anyone who auditions will also be required to follow certain guidelines. Acts must stay within the theme of the show and be within a 4 1/2-minute time limit.
Any groups that are performing songs must provide their own equipment and submit their song choice prior to their audition. Each group must be able to set up and breakdown its equipment within the 30 minutes allotted. Liberty production will be there to assist each group during auditions and the show.
This year's show has approximately 20 more auditions than the spring show in years past. Although video auditions are closed, submitted videos couldn't be more than four minutes long and had to follow the same guidelines as the
live performances.
Liberty junior Mallory Balmer and senior Christian Santiago have auditioned for Coffeehouse in the past. Santiago performed in the winter show "Christmas in the City."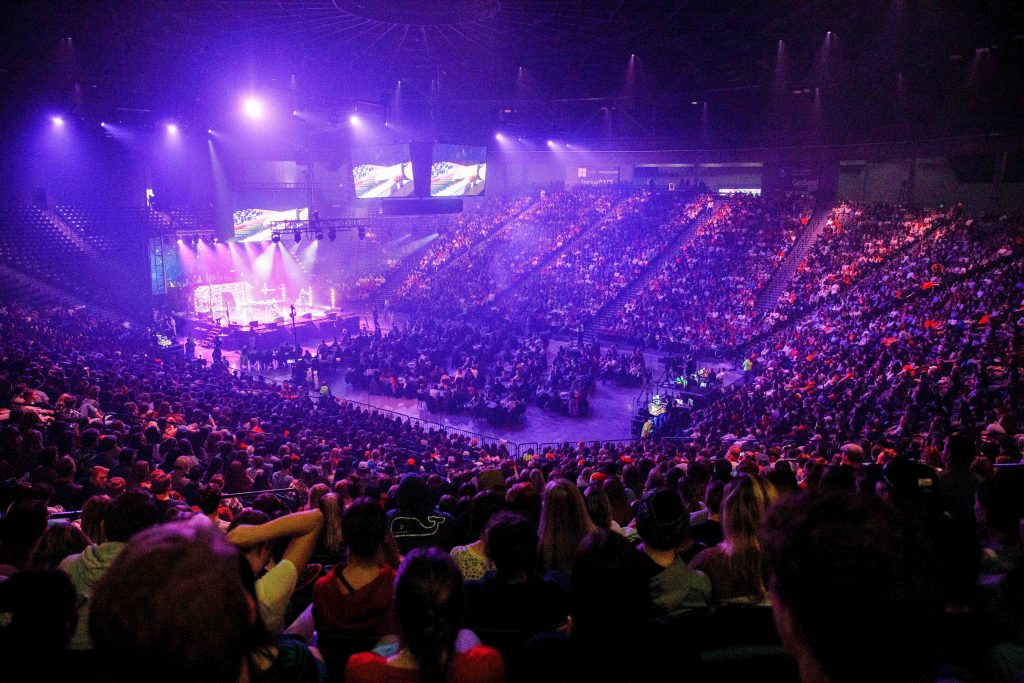 "We prepared like three or four times alone. Then three times with the group. It was really thrown together," Santiago said.
Student Activities Director Cort Comfort and his team selected this theme to relate the students at Liberty to events they face every day.
With sentences such as "we need to talk" and "it's not you, it's me," this year's theme will showcase those heartbreak, pulse racing and love-bug feelings every college student has had. From music like Olivia Rodrigo's to movies like "How to Lose a Guy in 10 days," participants have a variety of sources for inspiration.
Once all the auditions are complete, Comfort and his team will meet and watch all the recorded auditions. The Student Activities team reviews each of the acts very carefully, and at the end of the meeting, will establish a show lineup.
Tickets are on sale now for $5. Information about Coffeehouse can be found at Student Activities website.
Brown is a news reporter for the Liberty Champion. Follow her on Twitter