Beach Chapel holds concert at Liberty
Saturday night, Liberty University hosted the Christian rock and roll band Beach Chapel, along with opener TJ Lawson, at the LaHaye Event Space. 
Lawson opened the set playing released songs "Watercolor Skies" and "Salutations." The setlist also included unreleased songs, as well as Justin Bieber's "What Do You Mean?"
Before the end of his set, Lawson announced the release of his new album, "In the Meantime," which will be on streaming services this May. The album is publicly funded with donations that can be made through the link in his Instagram
bio, @tjmakingnoise.
Beach Chapel hit the ground running with energetic rock and roll music and light shows for the songs "You're Everywhere" and "Honey." Lead singer Adam Lamah, donning the acoustic guitar, was nothing short of passionate and wild during his performance, and he proved the band's range when he played two deeply personal acoustic songs, "The Light" and "Radio." The band gave Liberty its very best, with a 13-song setlist full of both vibrant pop-rock sounds and delicate acoustic melodies.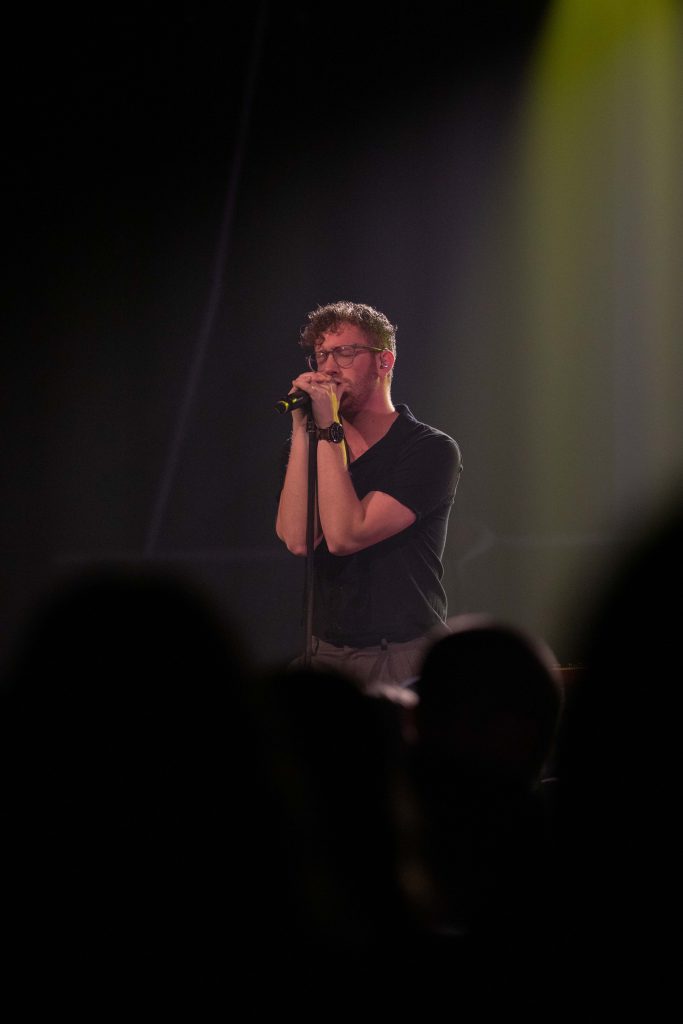 Beach Chapel started in Oceanside, California, and it released its song "Swim" in 2019. The band created its unique sound by combining rock, pop and 80s-inspired synthesizers with deep, personal and spiritual lyrics. Its music pulls influence from The Smiths, Vampire Weekend and Johnny Cash, all while creating a sound of worship that, as Beach Chapel's Twitter bio claims, "your average congregation would never hear."
Jordan Hassler, event supervisor for Student Activities, said that Beach Chapel's response to Liberty's concert invitation was "very excited" and "down to earth." Hassler also discussed what the process for picking an artist for a Liberty concert
looks like.
"We like to ask our own event staff because (the) majority of the staff are students, so we like to see what some of the students are talking about, and that's how we kind of see who we might want to bring in. That's kind of where we begin our brainstorming process and figure out who's popular amongst the students on campus," Hassler said.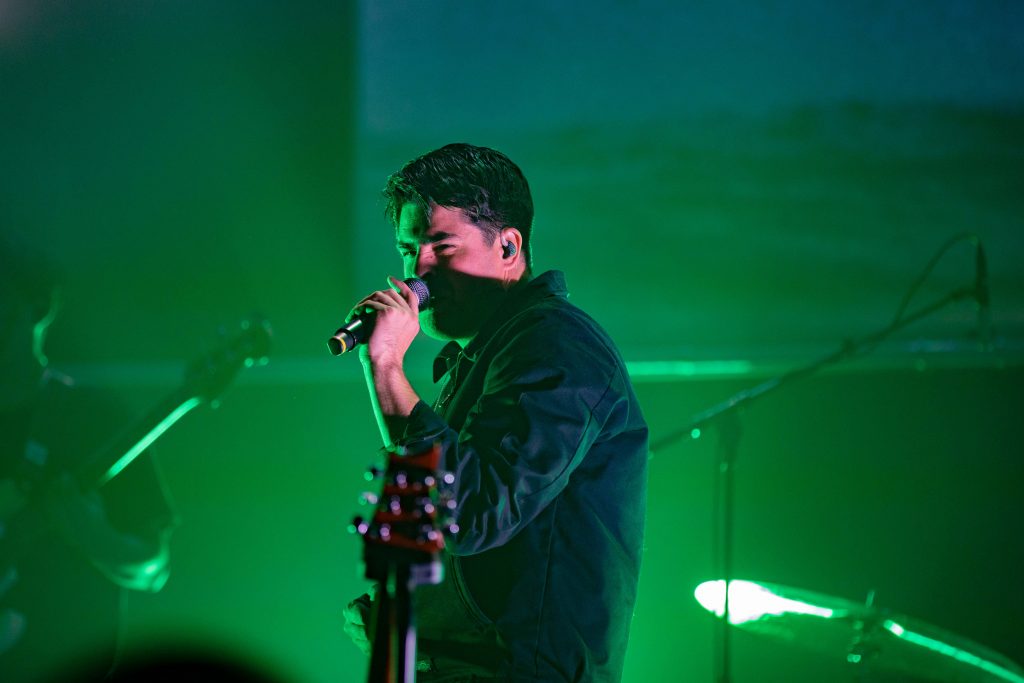 Beach Chapel is doing much more than just releasing music and performing for universities. The band has started its own branch of missionary work as well. The mission of "Beach Chapel Sessions," according to Beach Chapel's website, is to connect with "God's creatives and (help) them to share the Gospel through their creative writing." The sessions consist of traveling to every major pier on the West Coast, spreading God's message through connecting with local churches and musicians and performing the band's songs live.
Beach Chapel currently has over 86,000 monthly listeners and 16 songs released, and its music is on all streaming services. For more information about Beach Chapel, visit www.beachchapelmusic.com, and for updates on upcoming Liberty concerts, go to their website.
Napier is a news reporter for the Liberty Champion. Follow her on Twitter