Student hold mock wedding for FACS event planning class project

A wedding was the homework assignment. Criteria like 'include a rehearsal dinner, a reception and a 30-minute wedding ceremony' were on the rubric. Music, décor, flowers and people — all of it had to be included. These are the kinds of projects FACS students must work on over the course of the semester. 
Every year, the FACS Department hosts multiple mock weddings and nonprofit events to showcase their event planning skills. These events are a part of two FACS classes: FACS 355 Wedding & Event Planning and FACS 351 Event Management.
 Liberty FACS students plan all semester long, organizing all the details which include  anything from the time and place to the people involved in the event.
Regarding the FACS 355 class, students are put into groups of five and work together to plan a mock wedding. The wedding ceremony must last for about 30 minutes and include a send-off and small reception following the ceremony. The groups are also responsible for hosting rehearsals before the mock wedding as well.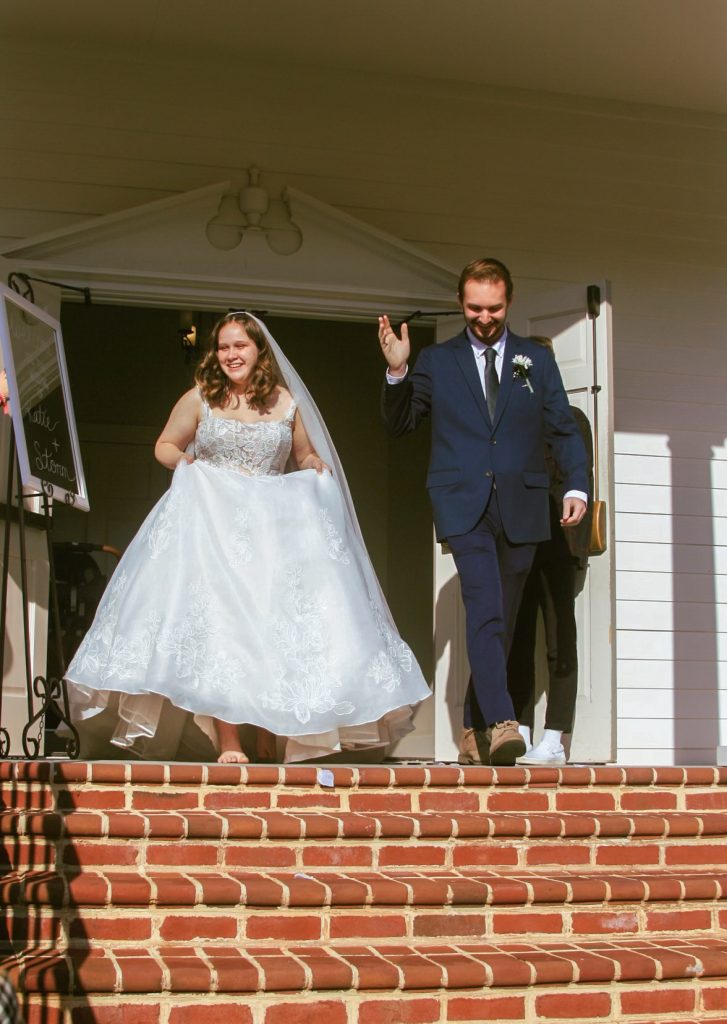 Professor Chelsea Milks teaches the FACS 355 class, lecturing once a week to assist her students in the planning process. Whether with floral arrangements or finding music and entertainment, Milks makes sure that her students are well-prepared for the event.
Caroline Kramer, a junior FACS event planning major, took this class last spring semester and explained the process behind the wedding planning.
"I would say that the most difficult part to plan is when you are going to meet with your team to do the planning. Communication is key, and so meeting in person was a huge deal for my team and me," Kramer said.
Madison Cruzan was also a part of the same event planning team with Kramer.
"You have to know how to pivot ideas and not get too set in your ways and hear other people out when they have their own ideas," Kramer said.
Like Kramer, Cruzan agreed about the importance of communication.
"Strong communication with everyone involved in the big day is what will yield the best results," Cruzan said.
"Teamwork and leadership are crucial for multiple reasons in wedding consultancy. For one, you are constantly working with others in this field," Cruzan explained. "You are never just working with the bride alone. You have to be in contact with all the other vendors. If you are unable to work well with others, this would be a hard job for you."
She also described the most important part of the planning process.
"I think the most crucial stage of the event planning process was setting a budget for ourselves that would allow us to execute an amazing mock wedding without breaking our banks," Cruzan said.
The process requires a lot of attention to detail, according to Cruzan. She explained how the team crafted a vision and began to organize. Cruzan said the wedding was a great application of what all the students learned in class. In the future, Cruzan said that if she were to plan another mock wedding, she would focus on the wedding transitions and all of the subsequent details.
"The most crucial stage, in my opinion, is the day before the event, making sure all of your ducks are in a row," Kramer said.
Milks explained what students gain from this experience, including how students added to their resumes that they planned an entire wedding. The FACS event planning major was added a little over two years ago and is "growing exponentially," according to Professor Milks, with more students joining the major. She and other FACS professors look forward to the future of the program.
Lunt is the digital media producer for the Liberty Champion. Follow her on Twitter