LU Shotgun team offers a different type of sport experience
When people think of college sports, football, basketball or even tennis may come to mind. However, for the students on Liberty's shotgun team, shooting guns means as much as scoring a touchdown. 
The LU shotgun team — under the umbrella of Club Sports — offers students a place to sharpen their shooting skills and compete across the nation at an advanced level, all within a unique sport different from typical collegiate athletics. Under the helm of Head Coach Roger Johnson, the team attends competitions such as the Mid-Atlantic Cup put on by USA Shooting, where the team received first place overall in February last year.
What may seem like a niche interest to some is actually a popular sport. Georgia and Texas are the hotspots for producing shotgun competitors (specifically in sporting clays), but the sport pulls people in from all over the country. The Liberty team specifically practices categories like bunker trap shooting, when a target is thrown from a trap directly in front of a shooter, skeet shooting, when participants use shotguns to attempt to break clay targets that are flung into the air and sporting clays, where targets may be thrown from literally any angle or distance to simulate the flight patterns of ducks or pheasants.
Beyond focusing on shooting and competitions, the team is a place for people of different backgrounds and interests to find close-knit community, according to team co-captains Victoria Hendrix and William Stewart.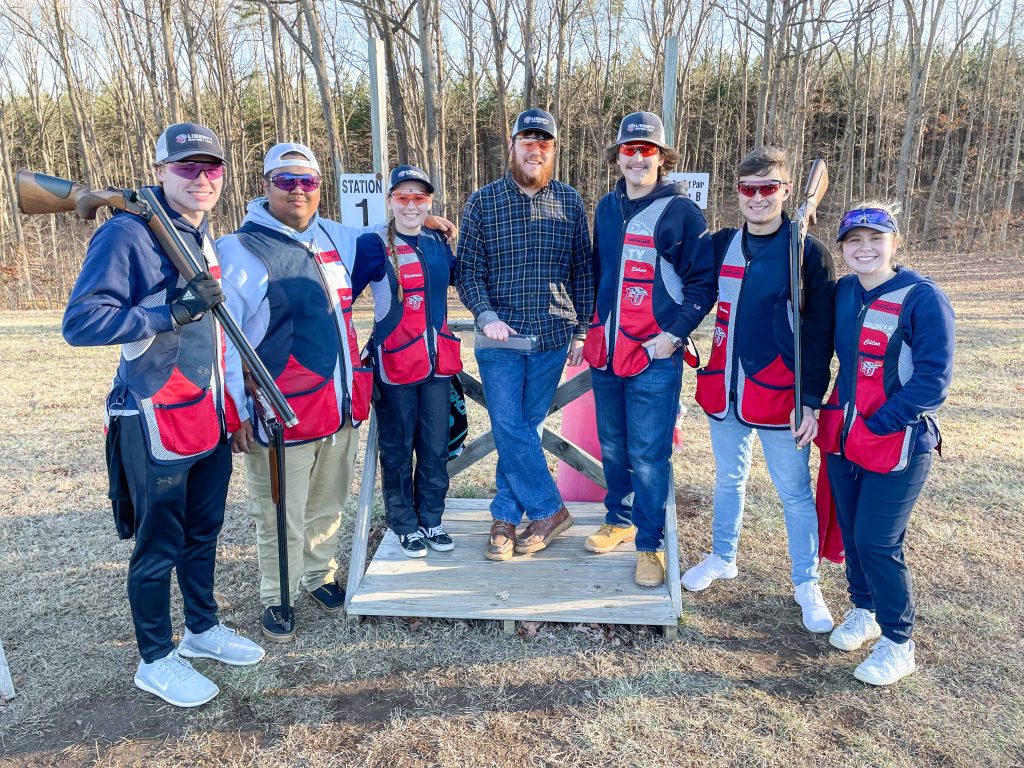 "I've been on a lot of different teams, and I think there's just kind of something unique about being able to be on a college shotgun team because everyone has such diverse interests and different majors," Hendrix said. "It really just allows a fun melting pot of different personalities where you all kind of have this shared interest and goal to work towards."
For both Hendrix and Stewart, competitive shooting has opened them up to a broad range of experiences and relationships. They have made friends all over the country through competing in different states over the years. Hendrix said that shooting is not a cutthroat sport where competitors are bitter or rivaled against each other.
"Branching out, talking to people from other teams and being able to form those relationships across colleges has been really cool for me because you get to see your friends every competition," Hendrix said. "It's a cool network."
Competitive shooting also offers more long-term involvement than most other sports. Stewart participated in a number of different sports growing up, including hockey, tennis, lacrosse, football, baseball and rowing, but none of those offered the lifelong opportunities that shooting does. Hendrix, who hails from Arizona, said she has been involved with the sport from a young age even though the state has fewer teams than one might find in the South.
"I mean, there's 90-year-old guys out there shooting," Stewart said. "I can't be 90 years old playing ice hockey."
 As team captains and seniors, Hendrix and Stewart have high hopes for their final season. For the past two years, Liberty has placed second at the national collegiate competition, and the team is itching to move up to first place. According to the team's Instagram page, the 2021-22 season ended with the team's greatest performance at the ACUI Collegiate Clay Target Championships in history. The Flames finished second overall in Division 3 with a total of 2737/3000 targets. The score had the Flames beating 49 other teams who shot all six disciplines at nationals across Division 1 through 4.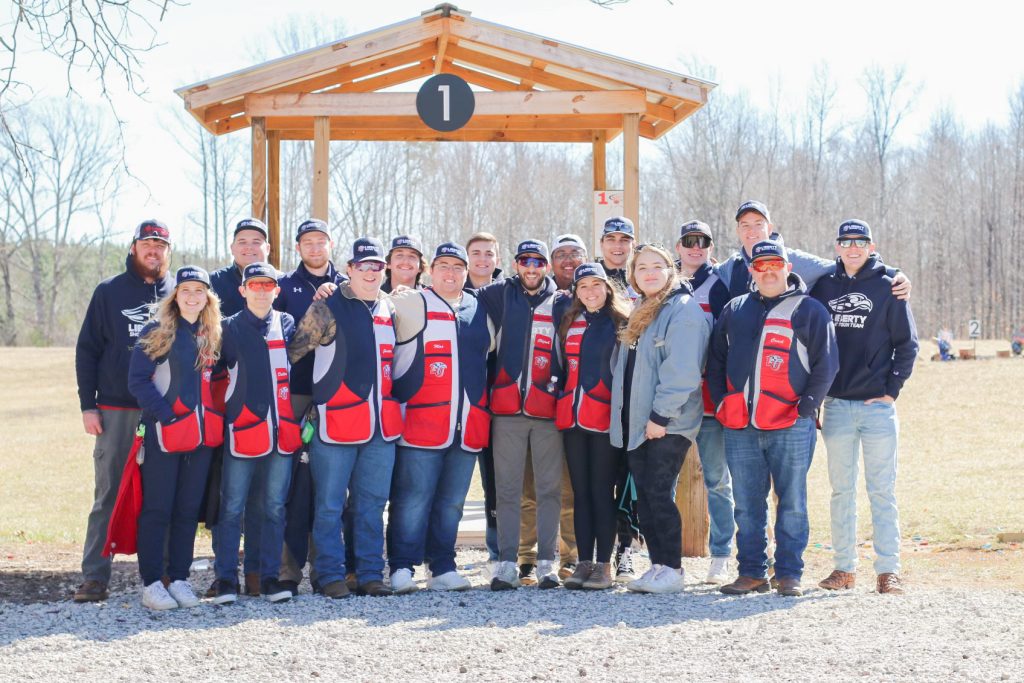 As team captains and seniors, Hendrix and Stewart have high hopes for their final season, hoping to build on the team's past success. Both captains focus on using their skills and expertise to build up their teammates.
"We've been shooting a long time, and we have a lot of experience in the sport … It's nice to be able to help out teammates," Stewart said.
Beyond a podium finish, Hendrix and Stewart hope to make a lasting impact on the team culture they leave behind. They want to encourage their teammates to continue growing.
"You are put in a position where you can kind of show the team ideals and you can kind of push them more," Hendrix said. "Maintaining a positive attitude is important because it can be a very emotional sport sometimes, but it doesn't have to be."
The shotgun team will next compete at the Mid-Atlantic Cup Sporting Clay Tournament Feb. 4 in Summerfield, North Carolina. For more information, follow the team on Instagram @libertyshotgunteam.
Campbell is a feature reporter for the Liberty Champion