Liberty equestrian hosts Western IHSA show

Liberty's western equestrian team found themselves back in the saddle over the weekend as it participated in its first show of the spring semester. 
This event was hosted by Liberty, who is a part of the Intercollegiate Horse Show Association (IHSA), and took place Jan. 28-29. Riders from Liberty competed alongside members of five different equestrian teams from neighboring universities. Seven riders from Liberty's western team competed in the show.
Many riders from Liberty's western team found themselves taking home ribbons after placing in various competitions. On Saturday, Payton Ruwet placed first in Beginner Horsemanship, while two other Liberty students placed second in Level I and II Horsemanship.
Liberty's equestrian team is categorized by two disciplines: western and hunt seat. Hunt seat is the English version, and their next show will be hosted later in the semester. For western events within the IHSA, there are three disciplines that riders compete in: western horsemanship, western reigning and ranch riding.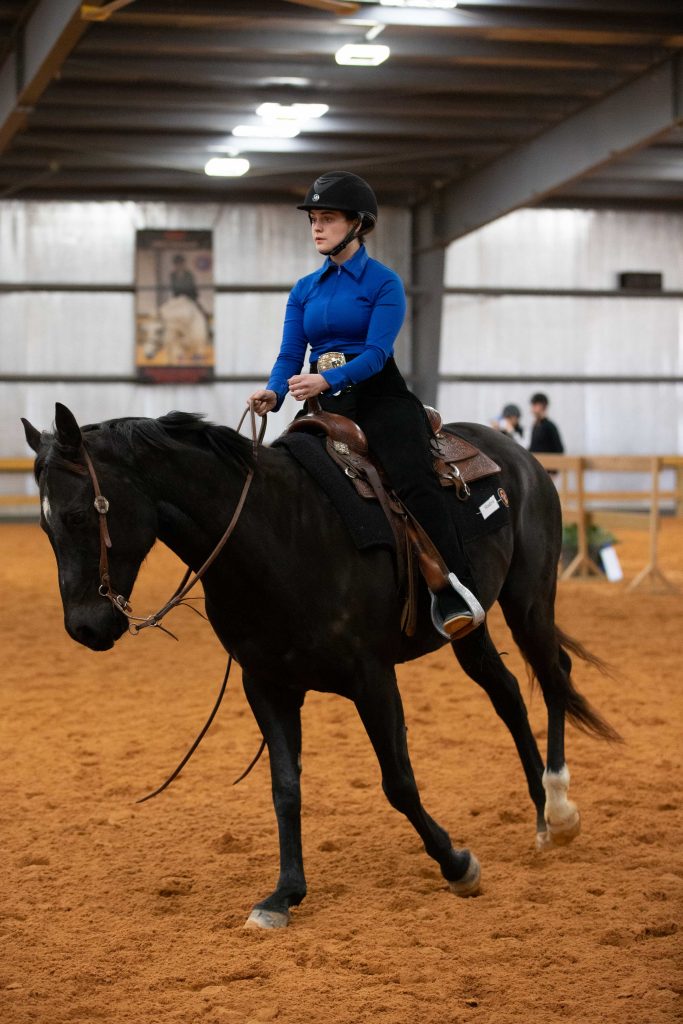 In the western horsemanship event, students compete based off a level system that determines their standing for each competition.
"Our association (IHSA) works within a level system in which riders are placed in a level determined by their previous riding experience," Suzanne Flaig, Liberty equestrian coach, said. "Once they are placed, each rider will compete within that division."
Riders competed for individual points as well as team points, both of which allowed them the opportunity to qualify for the Regional Finals competition. Two members of Liberty's western team, Abby Rice and Virginia Renfroe, qualified for Regional Finals.
For the ranch riding and western reigning events, riders competed individually in a pattern that was predetermined and practiced, whereas the western horsemanship event consisted of riders in the ring together.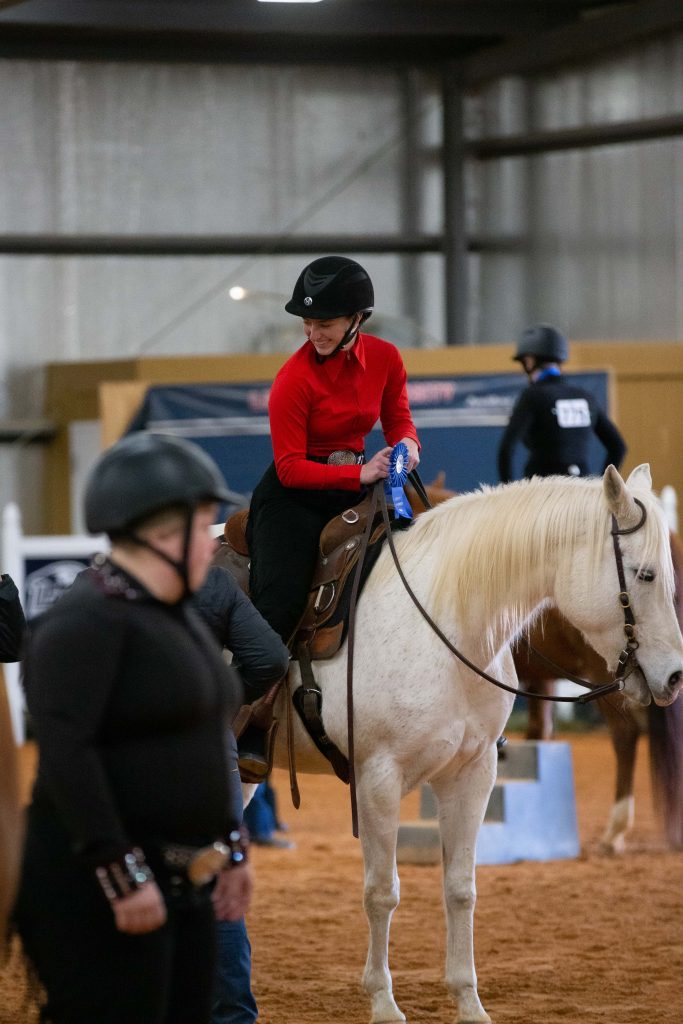 Seven of the horses in the show were provided by Liberty's team. To test the individual rider's abilities and technique, the horses they competed on were chosen at random. This show was designed to evaluate the skill of each rider competing based off how they compared to an ideal form.
"There was a pool of horses provided, seven by Liberty and six by Virginia Tech. They drew out of a hat, so riders did not know who they were riding until the day of the event," Flaig said, "Our format is designed to test the skill of the rider more than the skill of the horses."
This was the western team's fifth show of the season, and there will be one final show of the regular season hosted by St. Andrews later in February. Following the sixth show, the post season will begin, where riders who qualified for regionals will have the opportunity to showcase their skills at a higher-level event. Both Rice and Renfroe will be heading to the Western IHSA Regionals to represent the Flames Feb. 19 at St. Andrews University.
White is a sports reporter for the Liberty Champion