In memory of Jessie Lemonier (1997-2023)

The football community was shocked and disheartened to hear of the loss of former NFL and Liberty Flames athlete Jessie Lemonier, who passed on Jan. 26 at the age of 25.
Lemonier donned a Flames uniform from 2018-2019 during his two-year Liberty career, ranking third among FBS players nationally in total sacks recorded during the 2018 and 2019 campaigns.
Following his days on the Mountain, Lemonier played in the NFL for three seasons with the Los Angeles Chargers (2020), Detroit Lions (2021) and Arizona Cardinals (2022).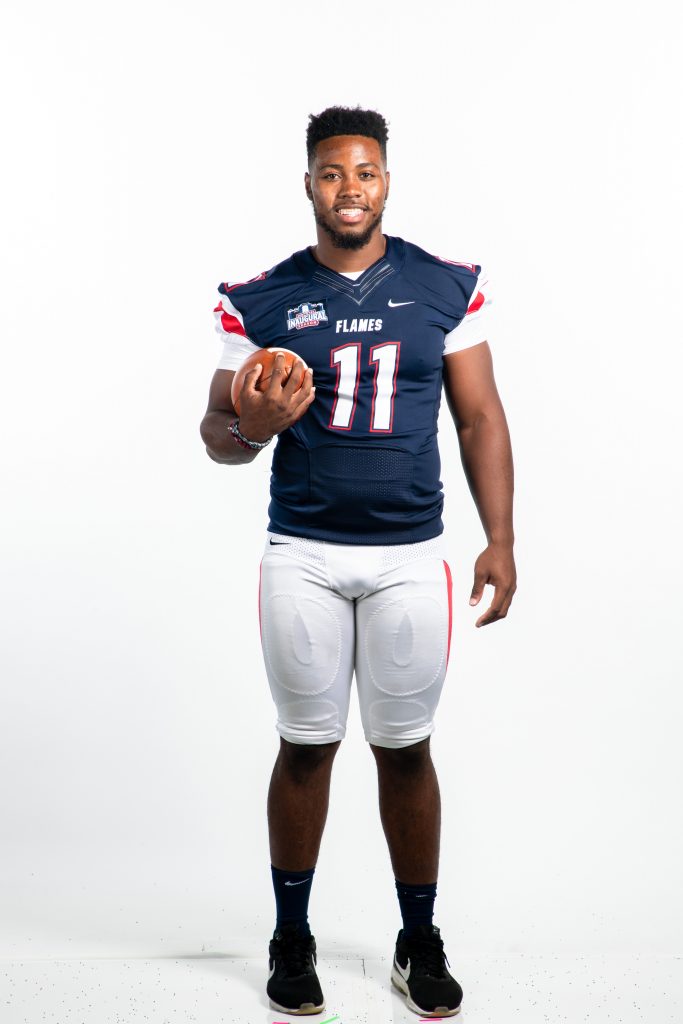 Official statement from Liberty Athletics:
"The Liberty Athletics family is deeply saddened to learn about the passing of former Flames football great Jessie Lemonier.
"Jessie was loved by Flames Nation for being a fierce competitor on the gridiron and cherished by his coaches and teammates in the locker room.
"Liberty Athletics will continue to keep his family and friends in our prayers that God may bring peace and comfort to them during the difficult days ahead."