Men's lacrosse plays fall games in preparation for spring season

High hopes and high expectations greet the Liberty men's lacrosse team as its fall scrimmage season concludes. 
Liberty finished the fall season with a 1-1 record. In its two autumn contests, the Flames defeated James Madison 16-10 Oct. 23 and lost to reigning MCLA Nationals No. 1 seed Virginia Tech 17-7 Oct. 29.
For Head Coach Kyle McQuillan, it was a great time to see where the team is as it heads into the spring season.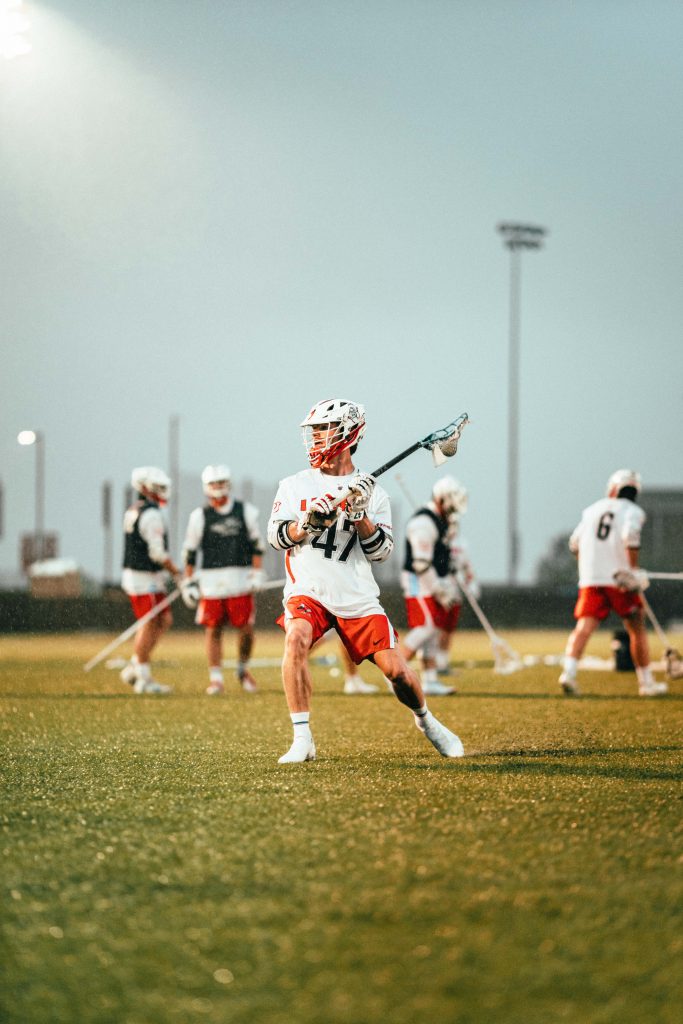 "I feel that we are in an advantageous position in that we are a spring sport, so we can get our guys on campus in the fall and get them acclimated," McQuillan said. "I think sometimes it takes some time to get somebody into the fold and get comfortable."
When approaching a new season, every moment in the fall is crucial, whether it is the good moments such as the win over James Madison or the tough ones like the loss to Virginia Tech.
"I think we learned a lot about what we need to change and what we were able to find success in that (Virginia Tech) game," McQuillan said. "We've got a phrase, and one that I continue to live by is called 'Don't waste a failing.'"
McQuillan and the Flames finished last season ranked sixth in the MCLA rankings. This included a win at home over the eventual national champion University of South Carolina Gamecocks before losing to the same South Carolina squad in the MCLA quarterfinals.
This year, the Flames face arguably their toughest schedule yet. Of the final MCLA top 25 poll from last season, eight of them are on Liberty's schedule. This includes six of the top eight squads (South Carolina, Georgia Tech, BYU, Virginia Tech, Clemson and Concordia University Irvine).
The challenge is a welcome one for Liberty and McQuillan. Playing the top competition is one of the most important aspects of Liberty's program.
"I think every year I tell the guys this is our hardest schedule yet," McQuillan said. "I think I've been saying that for eight, nine, 10 years, and I think that's what you should be doing."
When asked about leaders on the team, McQuillan praised the upper classmen on the team, particularly the contributions of Remy Newton, Luke Gafferty, Matthew Walker and team captain Cameron Carter. However, the contributions of the team leaders go deeper than just what happens on the field. 
"We have an upper-class group of guys that are all terrific and really have bought into what we have tried to do over the last few years in terms of developing culture and a competitive mindset," McQuillan said.
The Flames spring season opens with exhibitions at Roanoke College on Feb. 1 and at home against Southern Virginia University on Feb. 4. The regular season starts on Feb. 10 against Temple at 7 p.m.
Lipowski is a sports reporter for the Liberty Champion. Follow him on Twitter