Men's basketball tips off new season
A season ago, the Liberty men's basketball team entered unfamiliar territory.
For the first time since joining the ASUN conference, the Flames did not qualify for the NCAA tournament after a stunning loss to Bellarmine in the ASUN semifinals.
Liberty now prepares for one final year in the ASUN conference, and they're looking to win the conference championship and advance to the NCAA tournament.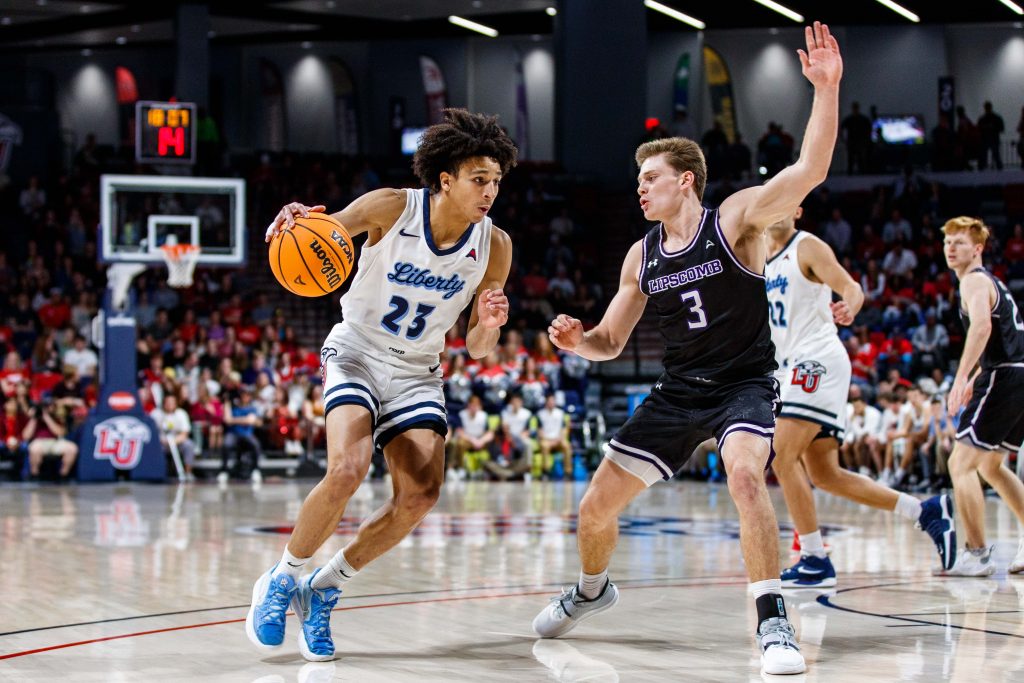 Darius McGhee's announcement to return to the program headlines the Flames season.
McGhee averaged 24.6 PPG a season ago and is on track to become Liberty's all-time leading scorer. He was recently named to the Bob Cousy award watch list, which is given to the nation's best point guard.
While a lot of focus will be on the two-time ASUN Player of the Year, for the Flames to be successful this season, others will have to step in to compliment McGhee's abilities.
Sophomore guard Brody Peebles will be one of those pieces, and he is expected to build upon his freshman season in which he averaged 5.4 points per game.
In his second year in the program, Peebles knows the importance of winning the ASUN.
"Winning in the past and our freshman year not winning it, I think that hurts," Peebles said. "We don't want to let that happen again — that is a huge motivation going forward. The guys on the team remember that, and it'll fuel us all year."
Liberty has a unique advantage that is rare in modern college basketball: veteran leadership. The Flames roster has four players who hold three or more years of college basketball experience. Due to this experience, younger players must work hard to earn valuable playing time.
Sophomore guard Joseph Venzant is one of the younger players who earned playing time last season, but where Brody Peebles earned it on the offensive end of the court, Venzant earned it defensively.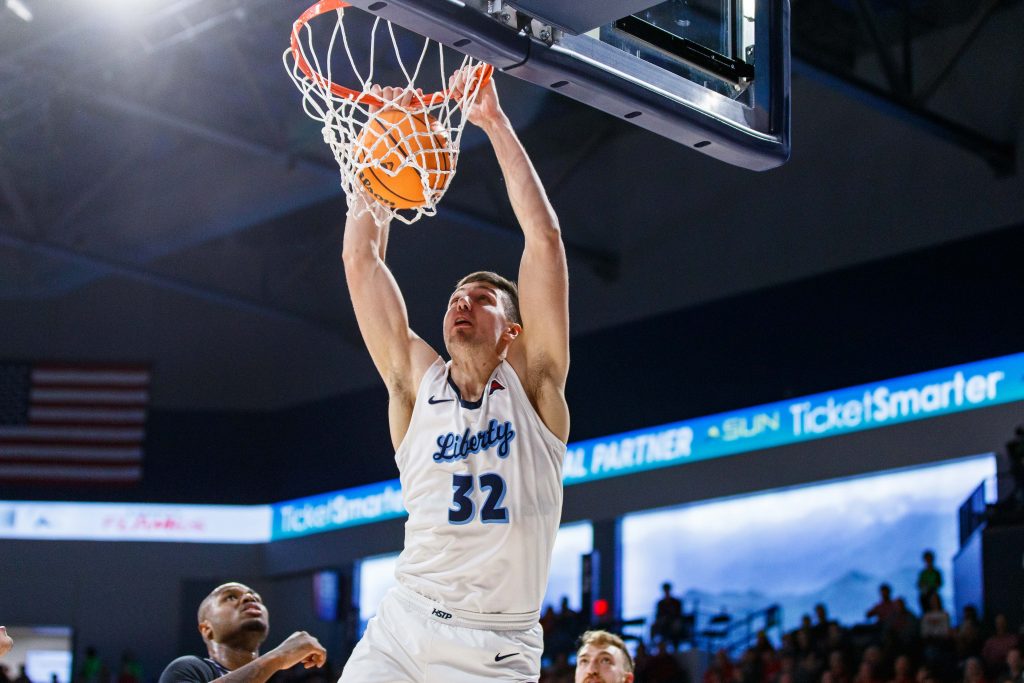 This year, he expects to be the leader for the Flames on the defensive side of the court, working to progress from just an individual defender to a team defender.
"I'm very active and antsy of the defensive end. Bringing that back and being more team oriented and not overstepping what the team is doing," Venzant said. "Really being more talkative, communicating more and helping my team bring that energy."
Liberty will be battle- tested early in its nonconference play with a big road game at No. 19 Alabama Nov. 11. The Flames will then participate in the Cancun Challenge in a field of teams that includes Auburn and Northwestern.
The final two early season tests for the Flames will be road games against Oral Roberts and Bryant. Both teams have been picked to finish atop of their respective conferences.
First, Liberty will tipoff the season against Regent Nov. 7. Last year, the Flames defeated the Royals 85-24 in the opening night of the season.
Elmore is a sports reporter for the Liberty Champion. Follow him on Twitter