Liberty students show off their specialty products at the pop-up shop
Tis the season to start buying gifts, and what better way to take part in the season than buying from students who have created potential gifts. The FACS (Family and Consumer Sciences) 324 Specialty Markets class prepared for a pop-up shop with student-made products Nov. 11 in Montview from 11 a.m. to 2 p.m.  
Chelsea Milks, the professor of FACS 324, explained how this program evolved to include "about 20 event-planning students, three fashion students and a few digital (media) and journalism students."
For this pop-up shop, students produced items related to their interests, resulting in an assortment of products such as charcuterie cups, specialty coffee syrups, jewelry and more.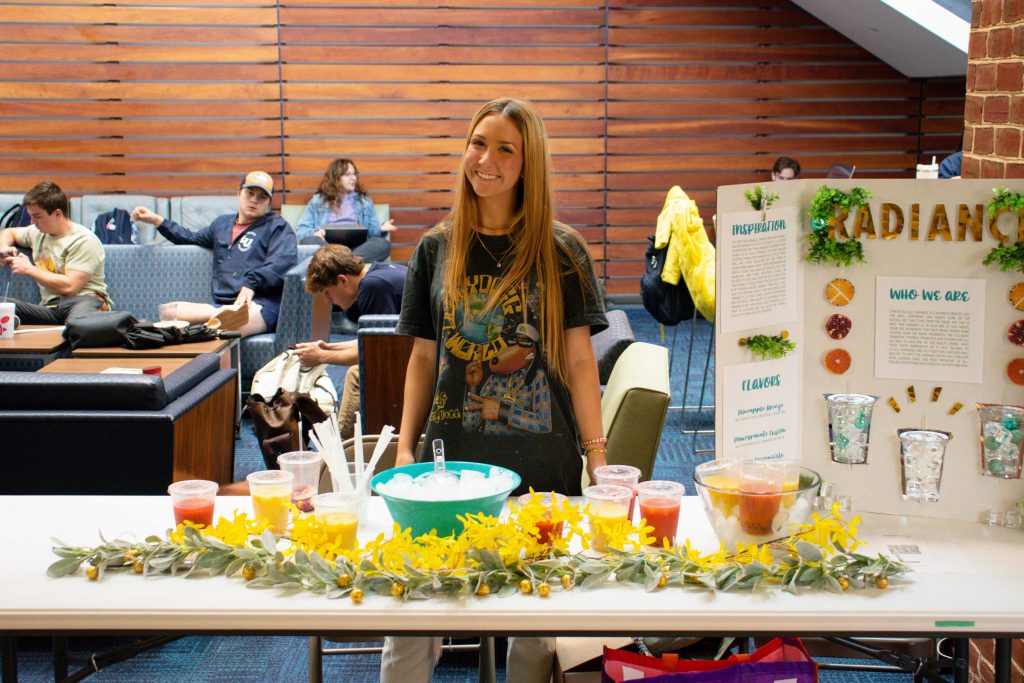 "The design process looked like writing down personal skills and interests," Lauren Komarnicki, an event planning major, said. "Then, I brainstormed ideas of how I could create a product that highlighted my skills and interests."
Emily Counselman, an event planning major, selected her product after noticing the costliness of planning and throwing birthday parties for her friends. This prompted her to create party planning jars with optional add-ons to help other students who have faced a similar struggle. The semester-long project created an air of excitement.
"I'm most excited to see all of the shops finally set up and see all my fellow peers sell their projects," Emily James, an event planning major, said before the pop-up shop began. "We have all worked so hard this semester, and I'm excited to see it come to life."
However, the pop-up shop does not stop there. The lessons these students learned and implemented, such as marketing, pricing and product design, through preparing and executing the pop-up shop are practical skills they will carry with them into future careers, which they will use to share the gospel, creativity and joy.
"Event planning to me is having the ability to really expand my horizon and bring my creativity all together in a timely manner, but also having fun doing it," Alyssa Elliott, an event planning major, said.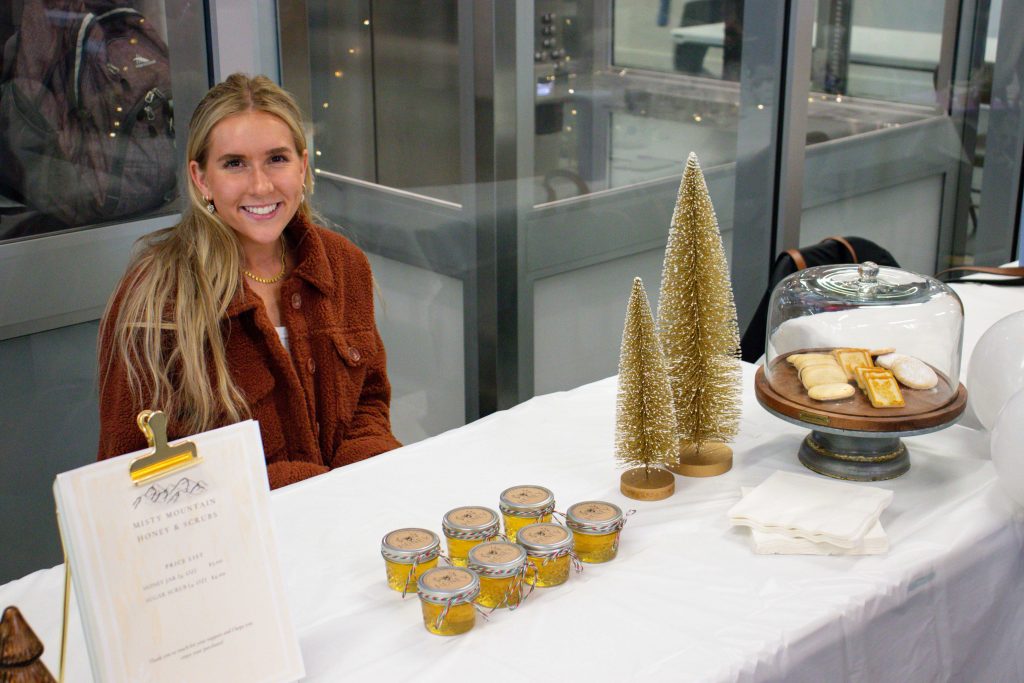 "I believe the fashion industry is a mission field, and I plan to use my fashion business as a platform to be a light and share the gospel with others," Lauren Caramadre, a fashion major running Sparkle Strands Hair Tinsel, said.
"I'd say that event planners can change the world one checkbox at a time," Riley Andrews, another event planning major, said. "Event planners by nature are very organized, and by sharing our gift with others, we can help make the world a happier place."
"Fashion is a fabulous way to express yourself and bring yourself and others joy," Cassie Johnson, a fashion major, said. "It is also a way to bring glory to God by putting things on your body that glorify and honor him."
Auld is a feature reporter for the Liberty Champion